Seattle Event of the Week
Friday, October 3rd: For one night only, Wallingford noodle house Miyabi 45th is previewing their new weekly lunchtime pop-up Onibaba Ramen, which'll eventually feature more experimental ramen dishes and will go down every Wednesday starting Oct 8.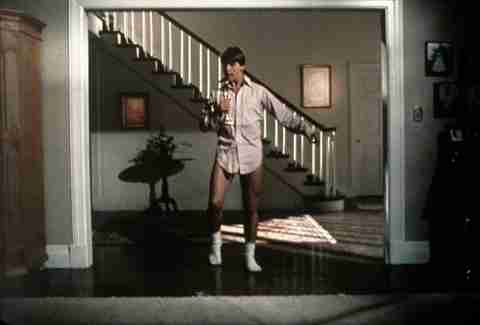 Saturday, October 3rd-Sunday October 5th: Thanks to a new lease, SIFF's coming to Cap Hill permanently for the first time. To celebrate they're showing the biggest hits ever screened at their new home, the historic Egyptian Theater. Our pick: Risky Business Continue Reading
Saturday, October 4th: Washington's own Faux Bavarian Village, Leavenworth, is hosting its usual badass Oktoberfest event this weekend, and you can get there and back in style on a luxury coach bus that is sure to keep the party going.
Saturday, October 4th-Sunday, October 5th: The Northwest Chocolate Festival is hitting Seattle's waterfront with more than 80 candy makers in tow, a slew of speakers & exhibits, and a 21+ aphrodisiac room.


Saturday, October 4th-Sunday, October 5th: With respect to that slightly lopsided police station you assembled back in '88, there's no way you could construction the LEGO creations that will be on display at Seattle's 13th BrickCon this weekend at the Seattle Center.