Seattle Event of the Week
Friday, October 24th: Rainier Beer's celebrating the anniversary of the iconic red "R" returning to the top of their old brewery with the first-ever R Day. There will be a jaunt through several Seattle 'hoods led by a flatbed topped with a giant beer can, which'll post up at sweet bars from 3pm to midnight.
Thursday, October 23rd: Famed burlesque crew Heavenly Spies, winners of the Miss Exotic World Pageant, are bringing Zombie Cheerleaders from Hell! -- a spookily sexy night of "twerking booties" and "pretty pasties" -- to the Can Can's subterranean cabaret space, tonight through Nov 1. Continue Reading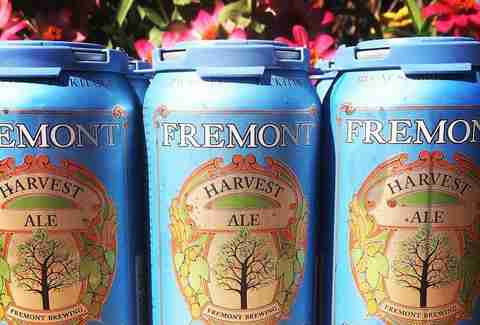 Thursday, October 23rd: The crew at Beers Made by Walking took local brewers on hikes in order to inspire the creation of "drinkable landscape portraits" of the Pacific NW… or in other words they got the guys from Epic Ales, Fremont Brewing, and more to create new beers they're releasing tonight at Naked City.


Friday, October 24th: The Fred Wildlife Refuge will, despite the fact it's not actually a refuge, get pretty wild during tonight's first annual Intergalactic Halloween Ball, a sci-fi & fantasy shindig promising DJs, live music, a costume contest, "cosmic cocktails", and more.
Saturday, October 25th: The second annual Teeny Tiny Pumpkin Fest is going down at the BottleNeck Lounge and they will be slinging all things Pumpkin (cocktails, Elysian Night Owl Pumpkin Ale, a Jack O' Lantern punch, etc.), from 4pm to close.