We all know Seattle is number one when compared to, like, Portland, but according to science (or at least some recent scientific studies we've found), Seattle is also number one at these 11 other things: 
You wanna flip burgers? You're getting 15 bucks for it. And yes, we know that a couple other cities have copied us (we're looking at you, Portland), but The Town was first.
Recommended Video
Thrillist's Best (and the Rest): Traveling With a Partner vs. Traveling in a Big Group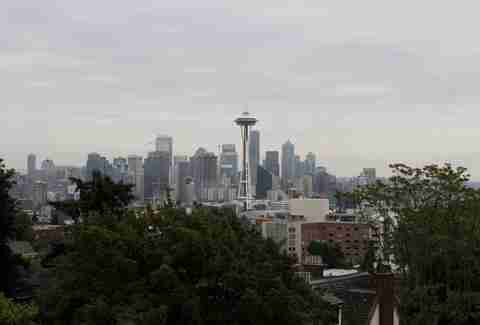 Surprise, Seattle isn't even close to the rainiest city in America: there are tons of cities that get more rain, and like, five where it rains more often. But it is the country's most overcast city. Seriously, Seattle is cloudy 226 days a year, or 62% of the time.
According to a study by Amazon (they'd never be bias or anything), which compiled print and Kindle sales of books/magazines/newspapers, etc., Seattle is the most well-read city in America... or at least the city that uses Amazon the most. Either way, it's not like there's anything better to do on all those cloudy days.
According to one major study, when you combine things like the percentage of people with college degrees, people with advanced degrees, number of doctors in a city, people working in tech/science, etc., Seattle emerges as the most educated city in America. Okay, technically it's the most educated city with a population over 250,000... aka, places you'd actually want to live.
A study released earlier this year, which weighed 16 variables like employment growth, salary, and lifestyle factors like commuting, etc., found that Seattle has the best overall job market. (Thanks Amazon!) Even though the other Washington is the city with the most job opportunities.
According to the US Census Bureau, Seattle was the fastest-growing city in America last year (probably thanks to number five), and Southern California sends more people here than anywhere else. It's followed closely by... waitforit!... Northern California, largely because Seattle is the most desirable destinations of tech workers "fleeing" Silicon Valley.
Last year Seattle displaced San Francisco as the country's most LGBT-friendly city, according to one prominent ranking, largely thanks to the fact almost 3% of the city's households have same-sex partners. And because Capitol Hill, obviously. 
 
Sadly, yes, Seattle's "number one" at that too, according to a prominent national study.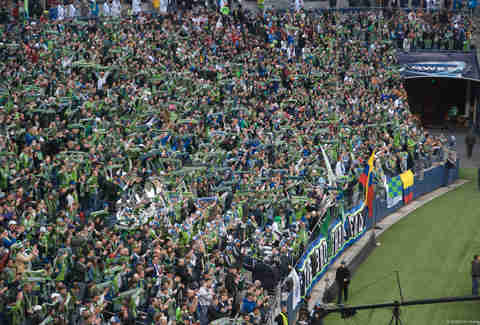 Okay, so technically we're number five, but it FEELS true.
10. New breweries... and beverages in general
Think about it: Seattle has more Starbucks locations than any other city, and by far the most per capita; it's in the second-largest wine-producing region in the country; and half the country's craft distilleries are in Washington State (most of them in Seattle). Oh, and don't forget about beer. The Seattle metro already had more breweries than any other city, and Washington State's beer industry grew at a staggering rate last year, when over 80 new beer-producers opened. Forget the best beer city in America, Seattle's definitely the best beverage city.
A recent study found that Seattle has the country's best summer weather (moderate temperatures, little rain, almost no humidity, etc.), but that's just one reason we're number one when it comes to Summer. Here are 16 more.
Sign up here for our daily Seattle email and be the first to get all the food/drink/fun in town.