Sailgating, a cider fete, and Seattle's Night Market
Seattle Event of the Week
Saturday, September 13th: One of a dozen events that you really can't miss this fall, the Seattle Night Market is taking over the ID Saturday with dozens of food trucks/vendors, a B-Boy dance competition, a beer garden, and more.
Saturday, September13th: Instead of, you know, farming, the best way to spend a day at Mary Olson Farm is by drinking a dozen local craft beers (Airways, Fremont, Hilliard's, etc.), listening to live music, and eating BBQ. Continue Reading
Saturday, September 13th: Screw tailgating and do some "sailgating" this weekend. $66 bucks gets you lunch from the Beach Cafe and a cruise to the Husky game on a boat with a fully equipped bar.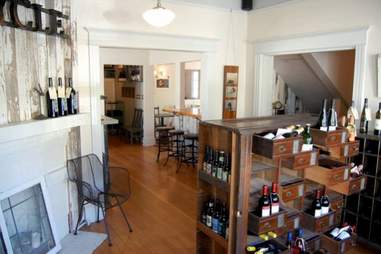 Thrillist
Sunday, September 14th: Lloyd Martin's chef, Sam Crannell, is taking over VUDE with an eight-course dinner featuring dishes from his entire career, all paired with wines from Hand of God, including their brand-new White Blend.