Seattle Event of the Week
From Oct 19-23, and again from Oct 26-30, Seattle Restaurant Week is bringing it's signature $30 three-course dinners (and $15 two-course lunches) back to a slew of Seattle's best restaurants, including sweet new eat spots like Vespolina, Mkt., and Bell + Whete.
Thursday, October 16th: Starting today, and then once a month through the end of the year, Seattle Center is bringing it's Best Damn Happy Hour back to the New Armory. There will be food specials, eats from MOD Pizza, Skillet, etc., plus cocktails, music, and games like giant Jenga. Continue Reading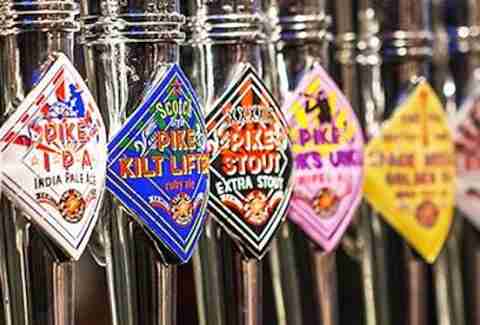 Friday, October 17th: Be part of the World's Shortest Non-Motorized Uphill Parade and one of the first to see Pike Brewing's brand-new oyster bar at their 25th anniversary party. There will be stations stocked with eats from local vendors and a slew of rare, next-level beers.


Sunday, October 19th: Fremont Mischief, Batch 206, Copperworks, and a slew of other dark liquor distillers are getting together for the vaguely Halloween-ish Whiskey & Witchcraft -- a celebration of brown spirits at the Old Rainier Brewery that'll also feature local food trucks, contests, and more. Get tickets here
Ongoing: Seattle's first cider bar, Capitol Cider, adds to it's selection of somehow completely gluten-free, yet still totally delicious eats with a new brunch menu that boasts a Grilled Pork & Avocado Plate with Fried Eggs, Banana Bread French Toast, and bottomless cider mimosas every weekend.