The 11 Strangest Museums in (and Around) Seattle
Some cities like to claim they "keep it weird" -- we're lookin' at you Portland -- but Seattle has no problem getting just as freaky, and nowhere is this more apparent than these 11 incredibly strange Seattle museums, where you can see everything from giant shoes, to vintage computers, and... bananas?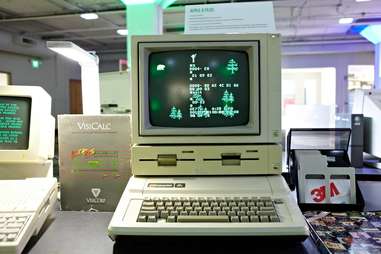 SODO
Most of us can't stand to go even a few minutes without logging online, but (believe it or not!) there was a time when the technologies we use today didn't exist, until some super-smart men and women went and invented the stuff on display at this museum. Founded by Microsoft cofounder Paul G. Allen, this place gives visitors the ultimate retro experience thanks to dozens of vintage computers restored to full-working condition.
Hours:
Tuesday - Sunday, 10am-5pm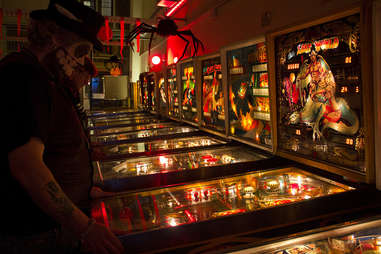 International District
This fun and interactive (you can actually play all the machines!) museum sits in the heart of the International District, and was opened in 2010 as part of a community revitalization program. Today it's home to dozens of pinball games from as far back as 1934.
Hours:
Sunday & Monday 12-5pm, Wednesday - Saturday 12-10pm
Pioneer Square
With fire truck rigs and artifacts dating back to the early 1800s, this museum housed at the Seattle Fire Department Headquarters is a... waitforit!... hot destination for people interested in Seattle history. Among dozens of historic photographs, books, and uniforms are rotating apparatus that change periodically depending on the time of year.
Hours:
Open Wednesday & Thursday, 11am-3pm during the summer; Wednesdays only during the winter
Pike Place Market
Nestled inside Old Seattle Paperworks, this quirky attraction has delighted curious tourists in Pike Place Market for years. Just slip in a few quarters, put your eyes up to the brass eyepieces, and wait for the curtain to draw back and reveal "The Colossus."
Hours:
Open daily, 10am-5pm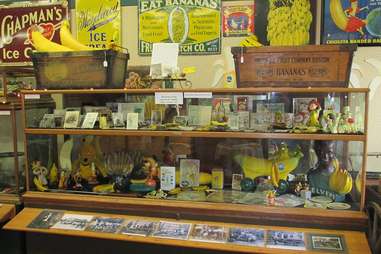 Auburn, WA
This impressively earnest museum houses nearly 6,000 banana-themed items, displayed on a rotating basis in the heart of downtown Auburn. Pro tip: if you decide to make the trip, call ahead to make sure the shop is open.
Hours:
Tuesday - Thursday, 10am-1pm; Friday - Saturday, 10am-3pm
Seattle Center
Museums often have a bad rap for being boring places with pictures of old stuff on the walls, but nothing could be further from the truth at this iconic Seattle museum, where exhibitions about
Star Wars
, Jimi Hendrix, and Chuck Jones' animations bring the best of pop culture history to the masses. But the controversial undulating exterior alone makes it more than a little strange.
Hours:
Open daily, 10am-7pm during the summer; 10am-5pm during the winter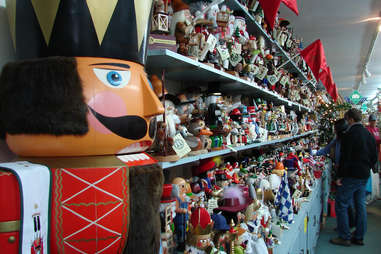 Leavenworth, WA
We've all seen the traditional wooden toy soldier nutcracker, but this museum dedicated to the history and culture of the device has hundreds of the things from the United States, Europe, and Asia lining the walls of its space in idyllic Leavenworth. Make the visit, and you might even get a peek at the world's oldest known nutcracker. OK, you will.
Hours:
Open daily, 1-5pm
Long Beach, WA
Probably the strangest museum in the state, this Long Beach tourist hotspot displays some of the wildest artifacts you can think of. Best known for Jake the Alligator Man, a half-alligator. half-man tabloid king, other curiosities -- like a two-headed calf or a human tapeworm in a bottle -- certify this museum as a weirdo's paradise.
Hours:
Monday - Friday, 9am-6pm
University District
An artist normally doesn't want to hear that their work is bad, but at this museum, that's kind of what they're going for. The collection of horrible masterpieces, mostly donated by the community, is located at Cafe Racer and is free to the public, but it's always a good idea to grab some coffee or a sandwich while you're there.
Hours:
Open daily, 10am-2am
Bellingham, WA
Located in Bellingham's Old Town, and boasting its own low-powered radio station, the AMRE earnestly exhibits more than 1,000 vintage radios and other items via old-timey displays covering the dawn of electricity, up to the "golden age of radio," which you've probably seen something about on TV.
Hours:
Wednesday - Sunday, 11am-5pm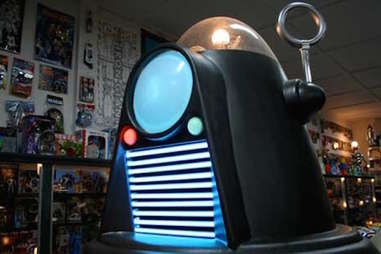 Elk, WA
About 30 miles North of Spokane, in a massive red barn, sits one of the largest amateur collections of prop robots. Only available by appointment with the owner, this museum houses hundreds of robots -- from small to large, alien to man-made. The collection is truly out of this world.
Hours:
By appointment only
Sign up here for our daily Seattle email and be the first to get all the food/drink/fun in town.