Seafair, Bruce Lee & Christmas in July
Seattle Event of the Week
All weekend: So maybe you don't have a yacht tied up on the Logboom, or maybe you don't give a darn about hydroplane racing, but the Seafair Festival's still the place to be this weekend 'cause they've got BBQ, Scotch tasting, and more. Oh, and 'cause pretty much everyone else will be there.
Thursday, July 31st: Linda's Tavern is celebrating Christmas in July with Winter beers from Full Sail, Anchor Steam, and more for $2 a pint. Plus, there'll be holiday tunes, Christmas lights, and your chance for photos with a probably inebriated Santa. Continue Reading
Thursday, July 31st: A California chain, Patxi's Pizza is opening its first Seattle spot in Ballard today, which boasts a 3-6pm happy hour in the bar with stuff like $5 pizzas and $5 'tails. Check out the menu here
Thursday, July 31st: Posted up in the former funeral home where Bruce Lee was laid to rest, the Pine Box is honoring his passing -- 41 years ago this month -- by screening Fist of Fury, The Way of the Dragon, and Enter the Dragon. The first film starts at 5:45pm.


Saturday, August 2nd: Class up your weekend at the LeMay Car Museum in T-town. Your ticket gets you in the door, a cigar, El Gaucho appetizers, wine, and live music.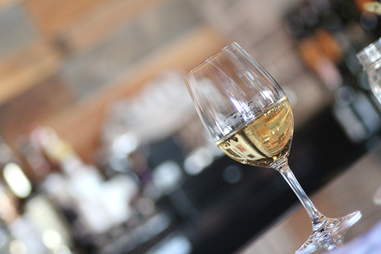 Thrillist
Ongoing: It's Washington Wine Month, so Belltown boozer Tini Bigs is slinging all of its local vino (at least 15 reds and 11 whites) for half price through August.