Sure Seattle's got some problems… about 99 of 'em in fact. But we're also really, really good at some things. In fact we're better at these 19 things than anywhere else:
1. Salmon
Do we put it in tacos? In eggs Benedict? In pretty much any food we can think of? Yes. Is a salmon roll w/ cream cheese called a Seattle roll? Yes. Are we so good at salmon we don't even eat it anymore, we just toss it around at Pike Place Market to entertain tourists? You know the answer by now...
2. Friendliness
We are so good at being friendly that people who just moved here think we want to be their friends. Hahahaha… can you believe that?!
3. Convincing ourselves that the weather doesn't suck...
At least people in say, Chicago, will admit their weather sucks. Not in Seattle, where we blissfully ignore the fact that we get more days of rain than almost anywhere while pointing out that places like, well, Chicago, New York, etc., actually get more rain.
4. … except in the Summer
When the weather is literally better than anywhere else. Now if only anyone here had air conditioning.
5. Tech
We have Microsoft, Amazon, a ton of gaming companies, plus a slew of other tech firms/start-ups, and, unlike San Francisco, we manage to not be completely overrun by D-bags. Unless you're just talking about South Lake Union, obviously.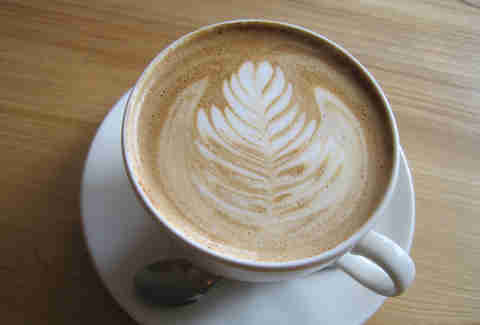 6. Coffee
The best coffee shop in most cities (Starbucks) is just kinda… meh… here. But, we still have more per capita than any other city.
 
7. Putting off major infrastructure projects
We were supposed to get a monorail back in the '70s, and again a decade ago, but instead we got the S.L.U.T. and one light rail line. Oh, and even when we approve projects (the Mercer mess, the waterfront tunnel, etc.) it's not like we'll ever finish 'em.

8. Flannel Duh.

9. Stadium noise Oklahoma may have invented the 12th man, but in Seattle it breaks Guinness records.

10. Subarus They may be designed in Japan and assembled in Indiana, but the Outback was made for Seattle. Don't believe us, just walk outside and ask the owner of one of the three parked on your block right now.
11. Bitter beer
There is an argument to be made that we're straight-up better at beer than anyone else. Washington's got more breweries than any place except California (heck, we've got neighborhoods with more breweries than most places), and we've got more per capita than any state except Oregon. But one thing's for sure, our use of Washington's prodigious hop yield to make powerfully bitter/flavorful Northwest-style IPAs is unparalleled.

12. Soccer It's cute that Portland calls itself Soccer City USA, but the average attendance at Sounders matches is more than twice that of the Timbers. Oh, and we've got the best player in the US, Clint Dempsey, and its brightest young star... or we did 'til DeAndre Yedlin up and went to Spurs.

13. Polar fleece Perfect for any occasion, AND it's made from recycled material.

14. Teriyaki If there's one thing Seattle loves, it's going to Mariners games. Haha… just kidding… tickets for tonight's game are totally available. Seattle really loves teriyaki, and the stats back it up: according to the City Licensing Department, 3% of all restaurants in Seattle have "teriyaki" in their name and as many as 10% actually serve it.
15. Drive-ins
There are lots of things you probably don't know about Dicks... but it's pretty obvious that no one does '50s-style drive-in restaurants better.

16. Ferries Sure, places like New York have ferries, but none of them take you on the kind of majestic trips through Puget Sound that ours do. Or would, if you made it to the terminal instead of always stopping at The Forge.

17. Being casual There is literally no place in Seattle that jeans are inappropriate. But there are places where not wearing skinny jeans is totally inappropriate. Go figure.

18. Being outside You'd be really good at it too if you were this close to the water, the mountains, rain forests, etc. and if you only had 80 or so days that aren't rainy/overcast to enjoy it.

19. Public radio KEXP is so cool New York hotels play it in their lobbies; C89.5 is one of the country's most popular dance music stations... and it's run out of a high school; and KUOW... er, nevermind, but KEXP and C89.5 are still pretty great.