Easter-only eats, and all the beer (and whiskey!) you can drink
Seattle Friday and Saturday, April 18th & 19th: Head to the Center of the Universe for the annual Hop Scotch Beer & Scotch Festival, featuring over 80 vendors who will remind you that whiskey before wine/beer, in the clear, but beer/wine before whiskey... also pretty awesome.
Friday, April 18th: The problem with running is that you have to... ugh, shower afterwards, unless you hit the Convention Center in Puyallup for Cosmic Run, a 5k dash where you'll be doused in fluorescent paint that glows in the dark, then ushered immediately into a dance party hosted by some of Seattle's sweetest DJs. Continue Reading
Friday, April 18th: Speaking of dancing, Bootie Seattle is hosting Aprilween, a monster mashup dance party at Chop Suey, featuring local DJs and cash money prizes for the best Halloween-ish costume.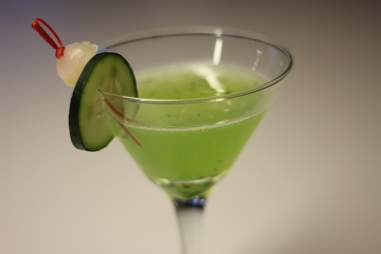 Sunday, April 20th: The best way to celebrate Easter is with CANDY! But the second best way is with Springtime cocktails and wood-fired pizza at Bar Cotto's special Easter brunch. Obviously.

Sunday, April 20th: Now that brunch is over, it's time for Easter dinner at Capitol Hill's Volunteer Park Cafe, where they're slinging deviled eggs, leg of lamb, and orange-ginger cheesecake.