Friday, February 21st: Eating at Canlis always seems like it's for a good cause: filling your belly with their next-level eats. Tonight at 6pm though, they're raising money for an actually good cause with their Hawaiian-inspired three-course Mahalo Night dinner, so click here for info/tix.
Continue Reading
Saturday, February 22nd: Jason Wilson's accolade-heavy restaurant, Crush, is celebrating it's ninth birthday with a dinner featuring guess-how-many courses: 27. Just kidding, it's nine courses of striped prawns, Montana Beef eye of rib, and more. Get a reservation ASAP!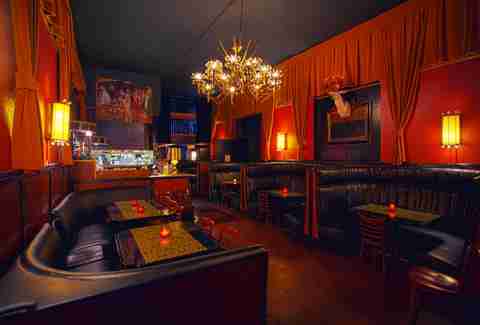 Saturday, February 22nd, 9pm: Apparently, Belltown's Rendezous wants to be even more awesome, so they're throwing an end-of-the-Norse-world-themed party called Ragnarok: The Viking Apocalypse, at which street clothes are strongly discouraged, and they're using the fun to raise funds for charity.
Ongoing: Every day from 4:30pm, downtown's ART is offering the sweetest possible thing besides all-you-can-eat bacon: all-you-can-eat cheese! Plus, it's half-off ($7!) during their 9-11pm late-night happy hour.