Seattle Event of the Week
Friday, January 24th: It started as a super-popular liquid pop-up, then got its own brick-and-mortar spot, and now Juice box is starting its own pop-up dinner series, with five weeks of sweet eats from the guy behind Il Corvo, the dude behind La Bodega, and more.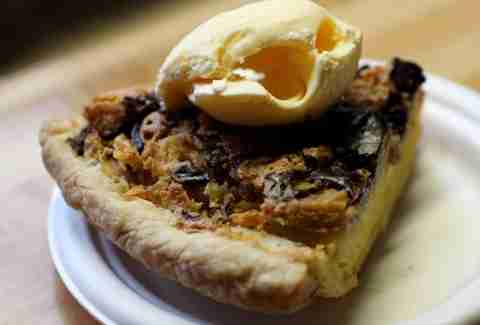 Saturday, January 25th: For just $10, the Salmon Bay Ballard Eagles are lacing you with probably the best thing ever: all-you-can-eat pie. There'll be sweet and savory options, live music, raffle prizes, and something that sounds even better than all-you-can-eat pie: a la mode girls.

Continue Reading
Sunday, January 26th: The world's most creatively titled burlesque show, Abraca-booby, Now You See Them Now You Don't, is down to dazzle you with magic-inspired numbers, rope tricks, etc. at the Rendez-Vous for just $10. More details right this way.



Monday, January 27th, 630pm: In honor of the great Scottish poet Robert Burns, Lark's hosting a supper boasting appropriately highland-ish eats like venison pate w/ pickled wild huckleberries, cock-a-leekie soup, and lamb. Plus, Whateverandeveramen will be playing songs inspired by the dude's poetry. Tickets!



Ongoing: Starting Saturday, Cap Hill's sweetest South-of-the-Border eats slinger, Poquitos, is bringing you some brand new brunch eats like huevos rancheros w/ crisp tortillas, black beans & two free-range eggs, and fried chicken w/ churros, maple syrup & a side of chorizo gravy.