Burgers with 6 patties & Skittles tequila: Seattle's best Super Bowl action
Seattle Party of the Week
Sunday, February 2nd: Cap Hill's rowdiest game day shindig is going down at Von Trapp's, where they're showing the game on 14 screens and serving a special Super Bowl menu, including Chef Peter Fjosne's famous football pretzels, chili cheese dogs, and several varieties of hot wings; plus half-liters of Bayern VT Lager for $4.
Available Now: The Brave Horse Tavern is slinging Seahawk slushies, Jell-O shots, and, most importantly, the 12th Man burger, which is loaded up with three patties…or, if you spend 4 extra bucks and go full beast-mode on that shizz, a beastly six patties, plus cheese and a pack of Skittles.
Continue Reading
Saturday, February 1st: Art Restaurant and Lounge is serving two special game day cocktails: the "Superbowl Sling" w/ blue Skittle-infused rum, Benedictine, orange bitters and more, and the aptly named The12th Man", which touts Celestial Reposado infused w/ green Skittles, Cointreau & house sour mix.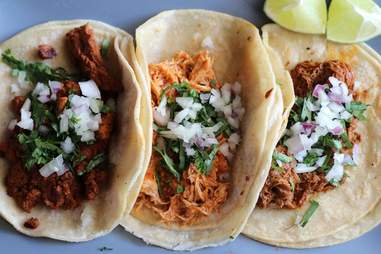 Sunday, February 2nd: What do you need to prepare for a game between teams from the two states where marijuana is legal? Lots and lots of chips, so hit Taco Time for a shton of their handmade blue and... *cough* green Champion Chips and Salsa.
Sunday, February 2nd: Real ballers, and nine of their friends, can post up in one of the luxury box-style suites at The Triple Door and catch the game on the theater's 16ft screen while taking down eats from Wild Ginger. Call 206.838.4312 for reservations.