A seafood boil, fried chicken & waffles, and... Canada Day?!
Seattle Event of the Week
Sunday, June 29th: Join Fremont's Roux for a Northwest-style seafood boil, featuring all the shrimp, crab, and sides you can put down your mouth-hole... oh, and beers that will pair nicely with crustaceans.

Thursday, June 26th: It's USA vs. Germany, so it's time to skip work and post up at one of these sweet spots for the game… err, match. Continue Reading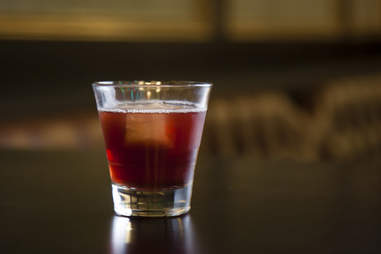 Thrillist
Tuesday, July 1st: This Capitol Hill mainstay is pouring $6 Winnipeg cocktails w/ cinnamon whiskey, Amaro Averna & a black pepper tincture, alongside poutine with maple brisket in honor of... Canada Day? Yup. And they're also hosting a Canadian Tuxedo contest, so break out your best denim-on-denim outfit.


Tuesday, July 1st: Ballard sandwich-slinger Porkchop and Co. is hosting Joule and Revel Pastry Chef Laura Pyles' breakfast-for-dinner-style Parchment Bakery pop-up meal, where you can scarf things like maple bacon butter-topped fried chicken & Belgian waffles.
Ongoing: You need energy to get through the week, so carb-load the right way at Rione XIII in Captiol Hill where Mondays now mean a rotating array of gnocchi, like beef & prosciutto ragu or peas, leeks & basil.