Seattle Event of the Week
For one night only -- Friday, March 7th -- Bellevue's Barrio is popping up at Cast Iron Studios, the event space it used to call home. Things start at 5pm with old standbys and new eats options like nachos and pork carnitas. They'll also be pouring margaritas and sangria all night, so call 206.838.3853 for a reservation, like, now!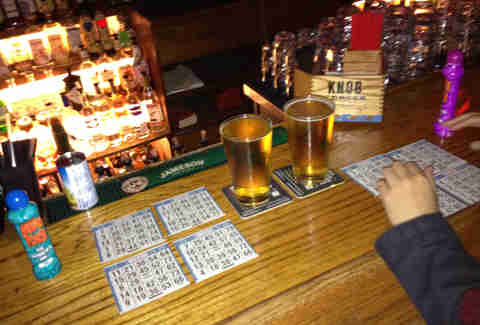 Friday, March 7th, 7pm: Social club/charity The World Is Fun is turning your grandmother's favorite Friday night activity into yours by opening up their HQ/the Ninkasi Better Living Room for a night of bingo & beer. Get a ticket!
Continue Reading
Saturday, March 8th, 2pm: Ballard's nano-iest brewery, Populuxe, is turning one, so in addition to their usual lawn game-style entertainment, they've got a shton of live music, burgers from Happy Grillmore, and... um, more.



Saturday, March 8th: It's worth a trip to Penn Cove on Whidbey Island to celebrate the 28th annual MusselFest, which boasts a beer garden, an all-you-can-eat mussel contest, and pits local restaurants against each other in chowder cook-offs.