Sasquatch, half-priced beer, and free burgers
Seattle Friday, May 23rd: In honor of National Burger Month, RN74's hosting a burger throwdown between three Seattle chefs who've each created three badass mini-burgers for your consumption, along with a glass of burgundy, for just $20.
Friday, May 23rd - Sunday, May 25th: Go East young man, to the Gorge, for the Sasquatch! Festival, where five separate stages bring you bands like Soundgarden, New Order, and Frank Ocean all weekend.

Continue Reading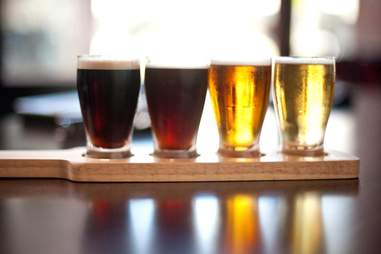 Saturday, May 24th: Cap Hill's HoneyHole is celebrating 15 years with beers on tap for $3.50 all day and night, wells for $4 after the bar opens at 5pm, live music at 6pm, free swag, and more.
Monday, May 26th: Li'l Woody's is turning three, so they're giving away free burgers until 5pm at any of their three locations... yep, that's breakfast, lunch, and dinner covered.


Monday, May 26th: Monday means half-off large beers at Quinn's on Capitol Hill, where they've got 14 beers on tap, like La Trappe Dubbel, Quinns Al, and Topcutter IPA.