Seattle Beer Week, dim sum, and a surprisingly manly Mom's Day brunch
Seattle Starts Thursday, May 8th: Seattle Beer Week (more like 11 glorious days!) has so many activities, we'd have to write a really, really long and detailed breakdown of things like the Tour de Pints, Nanobrewery Night, a Kegs and Eggs event, and the Canned Beer Skeeball Tourney, just to explain it all... and, um, we'd rather go drink beer.
Saturday, May 10th: Eat dim sum AND make your mom happy at Bellevue's Monsoon East, where sibling chefs are making their momma's favorite dish, pork dumplings, and slinging things like BBQ pork buns, pork shrimp sausage patties, and, presumably, even more pork. Continue Reading
Sunday, May 11th: Celebrate the lady who (probably begrudgingly!) brought you into this world by getting her a three-course brunch at Agrodolce, featuring sausage savory gougeres, sausage strata, chocolate cannoli.



Sunday, May 11th: The Miller's Guild's surprisingly manly Mom's Day brunch boasts some of their usual AM-eats (Whiskey Cake w/ apple, bacon, yam & maple syrup, etc.) plus special stuff from Chef Jason Wilson, like Coffee Flour Waffles, and grilled ham steak w/ hearth-fired eggs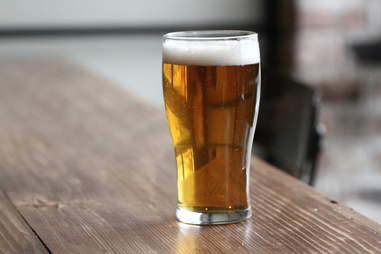 Monday, May 12th: You just spent all weekend celebrating a woman, but now you can celebrate some who might be even more amazing than mom: the ones who own breweries, distilleries, wineries, and restaurants at Pike Brewing Company's Women in Beer event, where, even if you're a dude, you're welcome to join.