Seattle Event of the Week
This Saturday at 730p, one of the chef's from Ballard mainstay Walrus and the Carpenter is taking over kitchen at Vif Wine and Coffee and turning out six courses of things you might forage in a park: Snails, birds eggs, wild mushrooms, parts of trees, windfallen fruit, pigeon, and -- provided the park is really, really big-- deer.
Saturday, November 9th: Get your geek on playing never-before-seen video games with names like Red Neck Assassin, and Bullet Explosion at the Independent Games Festival in the Northwest Rooms in Seattle Center.


Sunday, November 10th, 7p: The Rendezvous is hosting Wine Shots, a killer comedy show featuring a slew of local stand-ups, during which, as the name suggests, you'll be plied with intermittent shots of wine.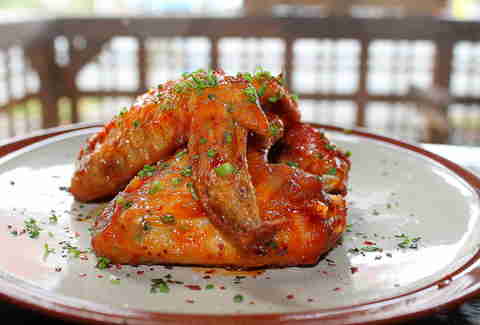 Ongoing: The Golden Beetle's new happy hour is lacing you with discount snacks like fried pistachios w/ lime, salt & aleppo, and delicious honey-chicken wings, plus swill-specials on six cocktails, like the cava/ lemon/ lavender syrup Barely Legal, and a Sazerac w/ rye & absinthe.