What with our (relatively) booming economy, global warming, and the surprising array of naughty things you can do, there's never been a better time to say you're from Seattle. But, let's be honest, Amazon or Microsoft just moved you here, and while you're super excited to enjoy the great outdoors and eat at all our good restaurants, there are at least 23 things you've got to do before you can say you're from Seattle...
 
1. Actually live in Seattle
Not to start with the obvious, but Bellevue isn't Seattle. Neither is Shoreline.
 
2. Ditch the umbrella
Get a decent raincoat. You don't want to stand out.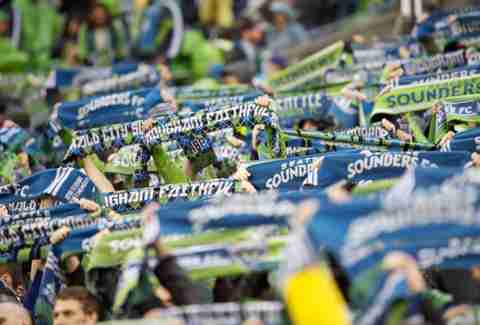 3. Own a Sounders scarf
Have no idea what to do with it.
 
4. Have a favorite Sir Mix-a-Lot song
FYI, said song should be "Posse on Broadway." Though "Buttermilk Biscuits" is an acceptable alternative.
 
5. On a related note, know what a Bremalo is
And under no circumstances go out with one, no matter how tough Seattle's dating scene is
 
6. Argue about restaurants
And not know what you're talking about, unless you read Thrillist, obviously.
 
7. Eat at Canlis
It's really is that good… and besides you need someplace to wear that sports coat that's hanging in your closet.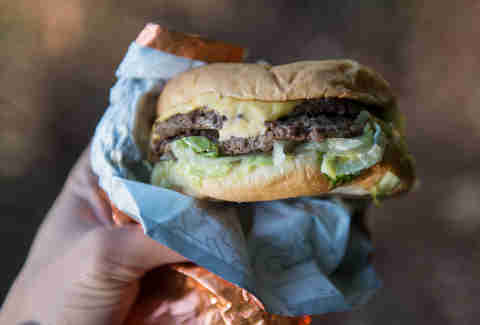 8. (Go back the other way, we'll stop and) eat at Dick's
If you don't get that reference, please see #4 immediately… then go to Seattle's favorite drive-in.
 
9. Have an REI membership
Just in case someone asks you to go snowboarding/hiking/camping/etc.
 
10. Become a Sonics fan
That means loving guys like Slick Watts, Jack Sikma, The X-Man, Gary Payton, Shawn Kemp, and Detlef Schrempf. And hating people like Howard Schultz, Clay Bennett, David Stern, and Nick Licata.
11. Pick a favorite coffee shop…
... that isn't Starbucks (that's what you get for selling our Sonics Schultz!), even if you secretly drink there all the time.
 
12. Hate transplants
Don't people know how much it rains in Seattle? Seriously, why would anyone move here? I should have been the last person allowed to do that.
 
13. Figure out how the trash sorting system works…
… and then tell us. Seriously, we remember when you could just throw everything in a bin and are kinda confused now.
 
14. Own a bike (whether you ride it or not)
By the way, you probably won't. Have you seen how many hills there are here?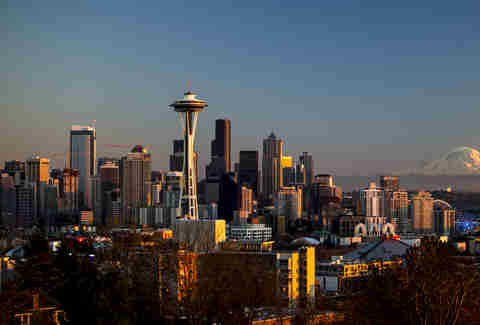 15. Know what to call your new home
Acceptable nicknames include Seatown, The 206, and The Town. People your parents age can call it the Emerald City.
 
16. The Stranger vs. Seattle Weekly… pick one
It's actually a pretty easy call. Don't screw it up.
 
17. Forget how to drive in the rain, blame it on Californians
Why is there traffic at 1pm just 'cause of a little drizzle. All these people must be from Los Angeles.
18. Get tired of taking out-of-towners to the Space Needle...
... Pike Place Market, the Black Hole Sun, and the Great Wheel. (Did you know they'll kick you off the Great Wheel for drinking? Thanks to an out-of-town Thrillist editor's visit WE did.)
 
19. Own polar fleece
It goes with everything!
 
20. Meet someone at a bar… never call them
The Seattle Freeze: it's not just for newbies anymore!
21. Lament the closing of a bar or restaurant
Even though you haven't been there in more than a year.
 
22. Never call someone from Seattle a Seattleite
Oops.
 
23. Realize that you're never going to leave because there's no place better
Really, that's all it takes.
Sign up here for our daily Seattle email and be the first to get all the food/drink/fun in town.