Toronto Event of the Week
Macbeth is some of Shakespeare's best work and one of the greatest tragedies ever told -- so this weekend the Tranzac Club will host two performances of Macbeth, albeit with a slight twist: alcohol. In Drunk Macbeth, the lead character will be smashed, knocking back shots as the play goes on. You will be entertained, whether it's by the acting and elaborate costumes (all Scottish tartans!), or just the really drunk guy on stage. Is this a link I see before me?
Thursday, January 16th: Thaw out your dancing shoes and head to The Beaver for a night of Summer-themed '60s surf rock & twist by DJ Noah McGillivrary. Then afterwards, get really sad when you go home and walk back into the cold. Click here for the deets Continue Reading
Friday, January 17th: Jeru the Damaja's The Sun Rises in the East is often regarded as one of the greatest hip-hop albums of all time and this Friday, you can catch the NYC native live at the Hard Luck Bar. Relive '90s golden era hip-hop with one of the legends of the game. Click here to get involved


Friday, January 17th: If hip-hop's not your thing, head to the Hard Rock Café for the All Request KPop Club night, and dress to dance. Also, dress to click here.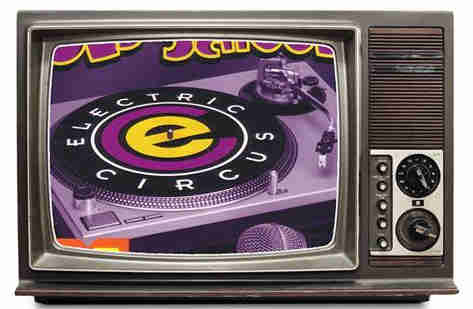 Saturday, January 18th: If you're a child of the '90s, you surely remember MuchMusic's epic Electric Circus, and now's your chance to live out those glory years at Satisfaction at the Johnny Jackson bar. $5 before midnight, $10 after. Crank the nostalgia to 11 right here
Sunday, January 19th: You know that awkward moment when you think someone is taking your photo but really it's video? Well Jole Walinga went around Toronto, Halifax, and Montreal and took video of people, without them realizing it was video, and now he's sharing some of those moments at the aptly titled Videos of People Having Their Picture Taken by Jole Walinga. Check it out at OZ studios, but click here first.