Some may think that Toronto lacks a concrete identity, but in fact, it simply means that the prerequisites for being a true Torontonian are more specific. Yes, that hard-earned, syllable-heavy label means a lot more than simply calling this city home. Here's what you have to aspire to to make the transition...
1. Have a go-to coffee shop
There's one (or three) on every corner and whether it's Tim's, Starbucks, or the latest indie espresso bar in your 'hood, Torontonians are nothing if not loyal to their favoured purveyor of caffeinated beverages. 
 
2. Show undying support for the Leafs
You can curse them when they inevitably fail to make the playoffs or lose miserably in the first round, but supporting them is practically a religion. 
 
3. Avoid eye contact with people on the street
Look down, look at your phone, pretend to text, but whatever you do, don't lock eyes with the person coming toward you.
4. Curse the public transit system every time you have to use it
Even if it's the only way you're getting home in a hail storm at midnight, you're still not going to be happy about it. 
 
5. Know your side: East or West
No one sits on the fence about which side of the city they'd rather live in. Pick a side and defend it voraciously. 
 
6. Loath all but your own choice of transportation
Drivers hate cyclists, cyclists hate drivers, they both hate pedestrians, who in turn, hate drivers and cyclists. It's a vicious, never-ending cycle.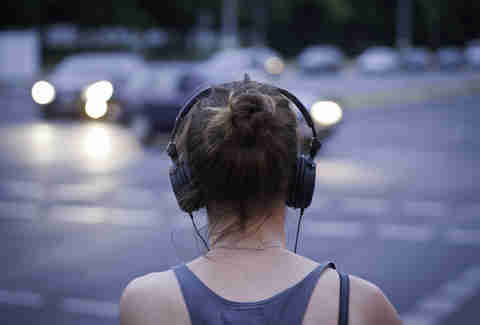 7. Wear earphones or headphones in all public spaces
Rather than go around sporting "do not disturb" signs, Torontonians wear headphones. Everywhere, all the time. Don't talk to us. 
 
8. Speed walk down sidewalks
Slow walking is for tourists and those tiny dogs with absurdly short legs. Speed up or stay home. 
 
9. Be OK with the thought of renting for life
If you live here, and you didn't buy a house before 1984, and you don't plan on moving to the land of minivans and big box stores just to own property, you've come to terms with your lot in life as a renter.
10. Make or know someone who makes artisanal something
Jam, jelly, kimchee, hot sauce, bread, lip balm... it doesn't matter as long as it's made by hand, in small batches. Ideally with ingredients foraged from the woods somewhere. 
 
11. Have a hobby that's vaguely old-timey
Maybe it's macramé, maybe it's churning butter, maybe it's foraging in order to make all those organic jellies, but it has to be crafty in a pioneer person sort of way. 
 
12. Complain
About rent prices, bad service, the weather, traffic, hipsters, hipsters taking over your favourite bar. Anything really.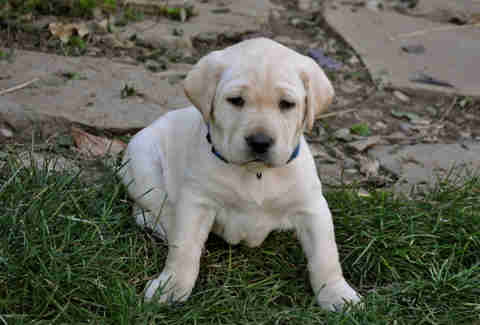 13. Have a dog or be thinking about getting a dog
Small ones, big ones, in-between ones, knit jumper-wearing ones -- Toronto is a city of dog owners. 
 
14. Be a brunch warrior
Know your favourite places, the fastest route to them, what to order, when to get there in order to stand in line for the least amount of time possible, and the table with the best lighting for Instagramming your eggs Benny.