10 reasons why Toronto is better than Montreal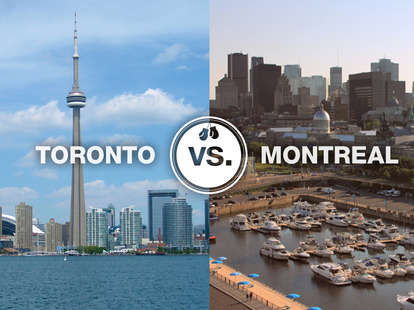 Flickr user elPadawan / Katherine Sehl
Arguing that Toronto is better than Montreal (and vice versa) is as Canadian as the maple syrup stuck in Commander Hadfield's mustache as it gently curls to accommodate the booming vowel sounds of our national anthem. But with more serious issues raging on in the world, it's time to put an end to this silly quibble so we can all move on. Without further adieu, here are your 10 definitive reasons why Toronto is totally superior to Montreal.
1. The traffic
The traffic in Montreal is notoriously terrible and not helped by the fact that it's an island filled with over-aggressive drivers who can't find anywhere to park and have to weave around potholes larger than their vehicles. We'd be angry, too.
2. Better festivals
Aside from Cannes, the Toronto International Film Festival is arguably the best of its kind in the world. Caribana is North America's largest street festival. The annual Santa Claus parade is so widely popular, it's broadcast to countries around the world. Pride Week is the second largest gay pride festival in the world.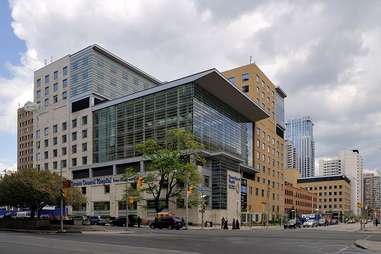 3. Healthcare
We have doctors. Montreal has a massive shortage of healthcare pros, and has since the '90s.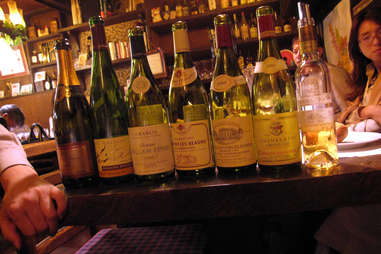 4. Booze selection
The two largest liquor monopolies in Canada are the LCBO in Ontario and the SAQ in Quebec. And while the French love their wine, good luck finding anything at the SAQ that didn't come from France. In Ontario, there's better selection, extensive inventory, and a focus on locally-produced vinos, beers, etc.
5. Better weather
Winter in Montreal brings colder temperatures, more wind, more ice, and more snow. Have fun eating baguettes in that, Frenchies!
6. Sports teams
Both cities have NHL and MLS teams, but Toronto also has the Blue Jays and the Raptors. Yes, they suck, and routinely break our hearts, but at least we have them.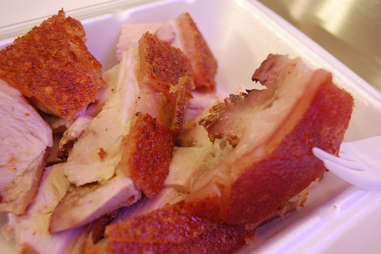 7. Ethnic food
Toronto has the best and most diverse ethnic food in the country (sorry to drag you into this Vancouver, but you can suck it too!). From high-end restos to greasy spoons, the options are endless and represent every taste you could ever crave.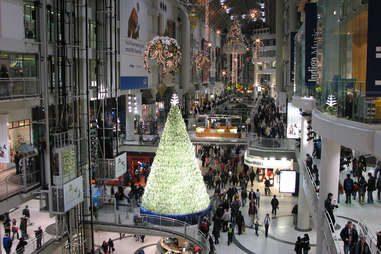 8. Shopping
Toronto has whole neighborhoods, like Yorkville, dedicated to international and Canadian designers, lady-pleasing fashion stores, mass retailers, boutiques, salons, and jewelry stores. In Kensington Market and Parkdale, you can dig for vintage duds, and the Eaton Centre shopping mall draws more than a million visitors a week.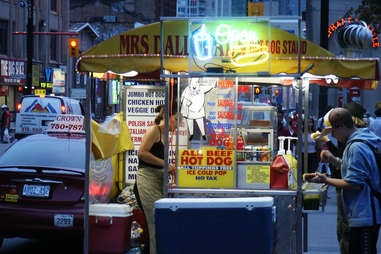 9. Street vendors
Just like our diverse selection of restos, we've also got tons of options when it comes to grabbing a bite on the street, from hot dog vendors to food trucks. In Montreal food trucks were literally illegal until this Summer.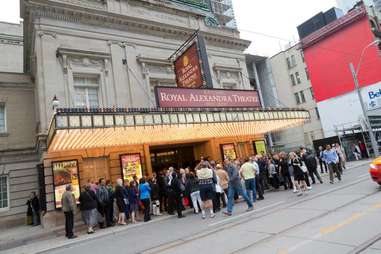 10. Concerts and theatre
Toronto is always a stop for bands on domestic and international tours, bringing some of the biggest names in the world to the city and providing a stage for emerging artists. The city's theatre culture is thriving as well, with musicals, drama, comedies and Broadway favorites put on by Mirvish, Soulpepper, Canstage, Lower Ossington Theater and more. In Montreal, these things are all severely handicapped by the fact that they -- like all other things -- are in French.
Sign up here for our daily Toronto email and be the first to get all the food/drink/fun in town.