Washington DC This city doesn't have enough BBQ, so when the 4th of July rolls around every year, we MUST capitalize. Before you head to some dude's lawn on the Shaw/Cardozo Hill for the fireworks, get sloppy (the BBQ-sauce-all-over-your-face kind of sloppy) at these five spots that we've broken down by the things you love.
Recommended Video
Meat Flowers Are Here to Give You The Best Valentine's Day
FOR WATERGUN FANS
Jack Rose Dining Saloon's Wetter Hotter SAMerican Summer
Adams Morgan
Since you can go out Thursday night pretending it's Friday, MAKE IT COUNT. Head to Jack Rose for a rooftop party featuring beer snowcones from Trevor Frye and the terrace menu, which is packed with burgers and wings. You'll also be drinking 10 types of Samuel Adams, because Sam is taking over the taps starting at noon. Get $4 drafts from 12-5pm; $6 drafts from 5-7:30pm; or cans for a fraction less. Somehow you'll get soaked, we're guessing with water guns.

Continue Reading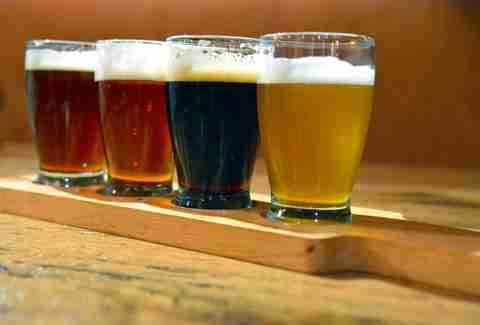 FOR BEER NERDS
City Tap House's BeerBQ Brewery Battle
Downtown
Head to this brewpub to help determine who wins a BeerBQ face-off between 3 Stars Brewing Company, Evolution Craft Brewing Company, and the home team -- City Tap House. You'll help by stuffing your patriotic face from 12-5pm with 'cue along with the requisite sides for $10. Beer lines will be loaded with 10 types of suds from each brewery for $5 a draft.
FOR LIVE MUSIC LOVERS
Hill Country's Backyard BBQ
Chinatown
Take over the lawn of the National Building Museum starting at 2pm on July 4th and chow down on 'cue from Hill Country -- like a barbecue beef or chicken sandwich along with skillet cornbread with ancho honey butter. You'll be drinking four signature cocktails, wine, and sangria -- or four types of Shiner beer. Two live music acts are planned: Jeremy Steding at 5pm followed by The Slim Kings at 6:30pm. The BBQ wraps up at 9pm so you can head somewhere to watch the 'works. 


FOR ALL-YOU-CAN-EAT FANS
Lincoln's American Dream BBQ Grill Out
Downtown
We have a hunch this is where our 16th president would have celebrated America's birthday. Lincoln's American Dream BBQ Grill Out features all-you-can-eat house-ground hamburgers, hot dogs, BBQ chicken, and ribs -- plus Summer salads and endless desserts. DJ Huck Finn will spin as you gorge yourself from 2pm-12am. The cost? A slim $30. Pony up for some Summer cocktails or their famous Emancipation Punch Bowl.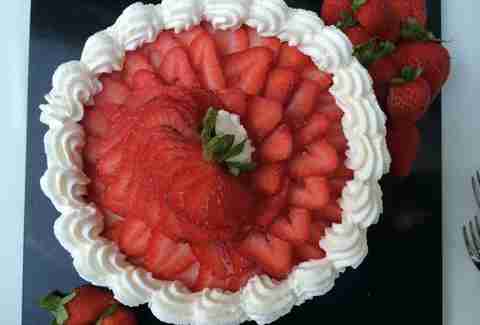 FOR FOODIES
701 Restaurant's Patio BBQ
Downtown
This one's for BBQ lovers of the gourmet variety. Out on 701's patio you'll warm up with snacks like crispy chicken wings with a mustard miso glaze. Then, get ready for burgers, pulled pork sandwiches, grilled chicken with peri peri sauce, Chicago-style hot dogs, Mexican grilled corn, potato salad, coleslaw, cornbread, and patriotic desserts. All items are available a la carte and the patio party runs from 4-9pm. Reservations are recommended.