DC is an extremely active city. I know this because a bunch of studies told me, and because every morning I wake up there's a gaggle of runners outside my window finishing up a "quick, seven-mile morning run" before I've brushed my teeth.
The District is renowned for its running: between Rock Creek and the monuments, there's no shortage of great routes to run through the capital. What most people don't realize is that the DMV offers some amazing hikes as well. And we don't just mean at Great Falls, either. Here are seven of the best, lesser-known hikes in the DMV area. Instead of spending this Saturday on yet another bar crawl, get in your car (or your friend's car; and if you don't have any friends with cars, make some) and head off to one of these hidden gems for a hike. You won't regret it.
Elizabeth Hartwell Mason Neck National Wildlife Refuge
Lorton, VA
Distance from DC: 50-minute drive
The Mason Neck Wildlife Refuge offers visitors the chance to be completely secluded; many times hikers can walk the three-mile hike along the park's estuaries and bay beaches without running into another soul. And if the return of sunshine and warm weather has you feeling all sorts of patriotic this summer, you're in luck: Mason Neck plays home to numerous bald eagles.
Jug Bay Wetlands Reserve
Lothian, MD
Distance from DC: 40-minute drive
Jug Bay Wetlands Reserve is a natural reserve just a short drive outside of the capital. It consists of 1,700 acres of wetlands, open water, and forests, and the best way to approach a hike is simple: get yourself lost. If you wander around for a bit, you're bound to run into any one of the bird species that call the reserve home.
Fran Uhler Natural Area
Bowie, MD
Distance from DC: 50-minute drive
Located near Bowie State University on the edge of the Patuxent Research Refuge, the Fran Uhler Natural Area offers visitors the chance to hike along four-five miles of secluded trails bordering the Patuxent River. It can get a bit muddy, so make sure you pack a pair of boots you don't mind dirtying, but the trade-off is how secluded the trail is.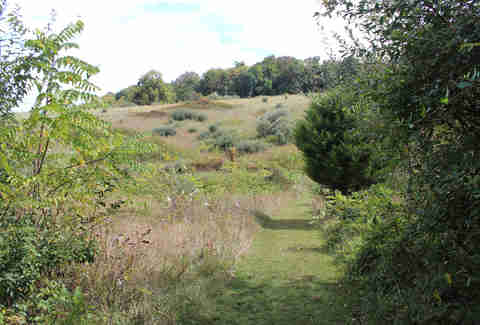 Banshee Reeks Nature Preserve
Leesburg, VA
​Distance from DC: 1-hour drive
Banshee Reeks Nature Preserve is a 725-acre preserve that offers over 20mi of hiking trails alongside pristine wetlands and rivers. It's home to a host of different animals, from otters to woodpeckers, for those tired of DC's cityscape to gaze at. Our advice? Walk along Goose Creek for the best views, and bring some bug spray.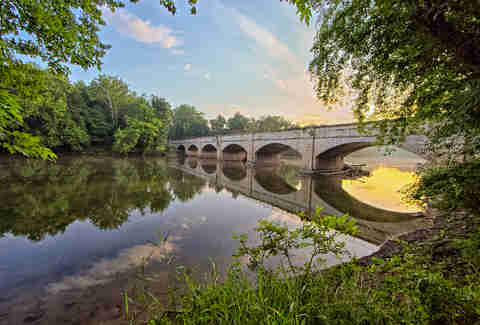 Monocacy Aqueduct
Dickerson, MD
Distance from DC: 1.15-hour drive
Built in 1829, the Monocacy Aqueduct is the largest aqueduct on the Chesapeake & Ohio Canal, and crosses over the Monocacy River. Located along the trails that trace the canal, the Monocacy Aqueduct provides a manmade marvel to take in along the hike. For the best experience, make the 12.4mi hike from White's Ferry to Point of Rocks along the trails; Monocacy Aqueduct acts as the halfway point for the hike, and offers the perfect spot to stop and eat a midday meal before continuing on the path.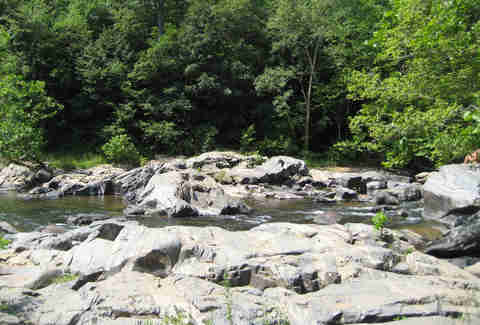 Gunpowder Falls State Park
Kingsville, MD
Distance from DC: 1.15-hour drive
Located in Baltimore and Harford County, Gunpowder Falls is the largest state park in Maryland, so for natives, it's not exactly a hidden gem. But then, nobody from DC is from here, so plenty of you probably haven't heard of it. And that's a shame, because the 15,000-acre state park offers no end of great hiking trails. Go to the Hereford Area and enjoy any of its 21mi of hiking trails; when you're done, try hopping into the Big Gunpowder River to cool off. The water is cold year-round, but in the summer after miles of hiking, it's totally worth it.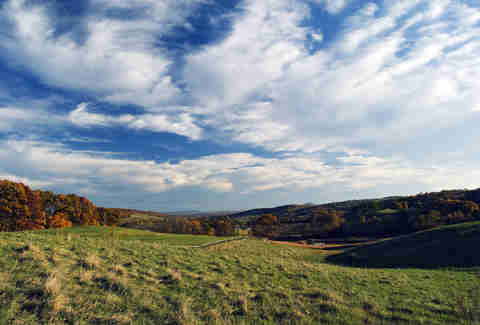 Sky Meadows State Park
Delaplane, VA
Distance from DC: 1.30-hour drive
The Blue Ridge Mountains offer some of the most spectacular views in all of Virginia, and Sky Meadows State Park offers residents of DC an easy way to experience them without having to travel too far. The 10.3mi-out-and-back hiking trail through the park isn't always secluded, and it will tire you out, but the payoff is breathtaking.
Sign up here for our daily DC email and be the first to get all the food/drink/fun in town.