6 things you need to do in DC this weekend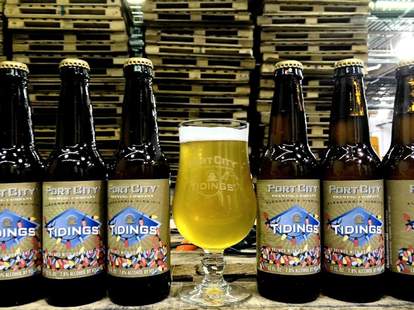 Port City Brewing Company
Washington DC What are you going to do, NOT take advantage of a beer release party, free bubbly, and a spanking-new DC brunch? That just seems like a terrible idea...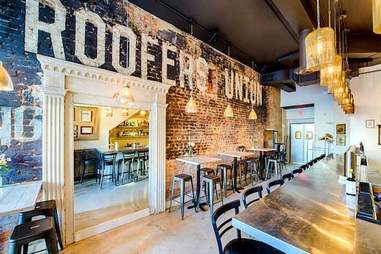 Roofers Union
Thursday, November 13th: Celebrate the release of Tidings — a strong, Belgian blonde holiday ale from Port City Brewing Company — at Roofers Union. It's brewed with ginger, cardamom, and local honey, but they promise it doesn't taste like a spice bomb went off. You can also try two beer-tails —one made with Optimal Wit, and the other with Tidings Ale. The party starts at 6pm, and there will be music from Jonny Grave. Continue Reading
Laura Hayes
Thursday, November 13th: There's something stately about having a cocktail at a bar named for a Civil War general -- even if he was known for being a bit of softie. McClellan's Retreat features cozy flannel booths, old-timey art, and antique lanterns... not to mention, displays behind the bar that look like cannons. One serves as shelving for the bar's special bourbons (looking at you, Pappy). You'll find it in the former Veritas Wine Bar space, and the doors open Wednesday. They offer six classic cocktails, eight inventive house cocktails, plus beer and wine.


DAR Constitution Hall
Friday, November 14th - Saturday, November 15th: Try 70+ beers from around the world at DAR Constitution Hall. The scene: 3-4 hours of bopping from booth to booth for unlimited beer tastings, plus a few full-pour stations accompanied by live music, international cuisine, photo booths, and a heated beer garden. Germany and Belgium are well represented, as you might expect, but there will also be brews from El Salvador, Thailand, Spain, Japan, and more. Choose between first class and general admission tickets for one session Friday night or two sessions on Saturday.
The Huxley
Saturday, November 15th: Things that are not fun: a two-year-old's birthday party complete with a clown and a traveling petting zoo. Things that are fun: a two-year anniversary party at DC's smoking hot nightclub and lounge, The Huxley. Celebrate with them on Saturday, with a complimentary Champagne bar from 10pm-2am. Live entertainment and costumed performers will make it extra-festive. There's no cover, but RSVP to get your name on the guest list.


Etto
Saturday, November 15th - Sunday, November 16th: It's been a while since 14th St snagged a new brunch, and this one happens to be from an old favorite. Known for their rustic Italian small plates and bubbly crust pizzas, Etto now serves brunch on Saturdays and Sundays, starting at noon. Options range from healthy house-made yogurt & granola to a breakfast pizza topped with bacon & eggs, which you're going to want every weekend. Drink wise, you'll be sipping on espresso drinks or Bloodies boosted by one of Etto's favorite ingredients — anchovies.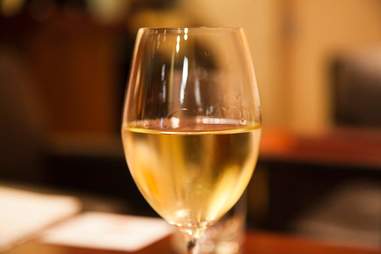 Vinoteca
Monday, November 17th: Beer's been done, so have rail drinks and wine. New this month, Vinoteca's turning happy hour on its head with its launch of "Vermouth Hour", happening on Monday (and every Monday). Join a vermouth tutorial from 7-8pm with Bar Manager Horus Alvarez while sampling the under-appreciated aperitif. There will be special pricing on five different vermouths, and you can opt to enjoy them on the rocks or neat; in a flight; in a classic cocktail; or even by the bottle with appropriate mixers. You'll never look at a Negroni the same again.