The Best Live Music Venues in 11 DC Neighborhoods
DC is known for many things -- monuments, cherry blossoms, conversations that start with "so, what do you do?" -- but for some reason, its music scene typically isn't one of them. The District may not get the recognition of cities like Seattle, Austin, or Chicago when it comes to its musical vitality, but it shouldn't be that way. The birthplace of Duke Ellington deserves better, and with that in mind, here are the best spots to catch live shows in 11 different DC (and just-outside-DC) neighborhoods.
U Street Corridor
9:30 Club (address and info)
Fine, no one's exactly breaking new ground here. The 9:30 Club has been the District's preeminent venue for live music for decades. Esquire named it the best music venue in the country. It's far from a diamond in the rough -- which would make it's exclusion all the more egregious. It attracts big names and up-and-comers alike, and with the intimate floor plan, you get an electric show regardless of where you're standing within the club. But beware: you'll have to be quick to buy tickets to anyone remotely well-known, as this place understandably sells out fast.
Bohemian Caverns (address and info)
U Street gets a bonus pick! As mentioned, DC gave the world Duke Ellington, so it's only fitting that there's an outstanding jazz scene here, and no jazz club is as unique as Bohemian Caverns. This small venue brings a new definition to what it means to be a cozy jazz joint. As the name suggests, it can feel like you're in a dimly lit cave listening to jazz, but with acts like James Carter and Jeremy Pelt, that's an amazing quality.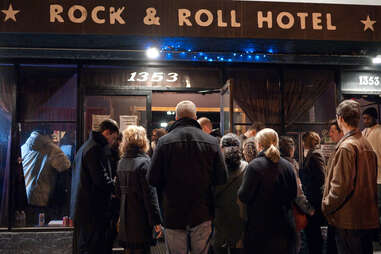 H Street
Rock & Roll Hotel (address and info)
H Street has become (everybody now) the "Williamsburg to DC's Manhattan." In stark contrast to a city full of people dressed in suits trying to be politicians, H Street stands as a bastion of individual style and terrible facial hair. But you knew that already. However, H street ALSO has some of the best music bars in DC, and Rock & Roll Hotel offers something that is needed in any music scene: a dive bar with great shows. It's crowded, has no frills, and it makes no excuses for what it is. So leave your inhibitions behind, drink some cheap beer, and prepare to stand shoulder-to-shoulder listening to rising music acts like Twin Peaks.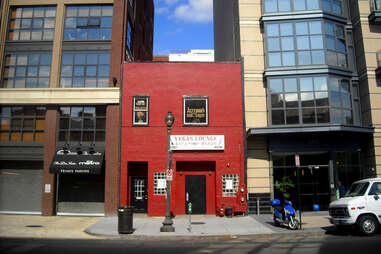 Logan Circle
New Vegas Lounge (address and info)
Fact: it is impossible to be in a bad mood while listening to Motown. Second fact: the place to do that in DC is Vegas Lounge in Logan Circle. With the venerable in-house band, the Out of Town Blues Band, playing incredible blues and Motown covers ranging from Ray Charles to Al Green, it's guaranteed to be a feel-good time. It can fill up fast, but stake out some real estate early and it'll be well worth the $10 cover. Plus, if you aren't an ass about it, you can get the band to play your requests.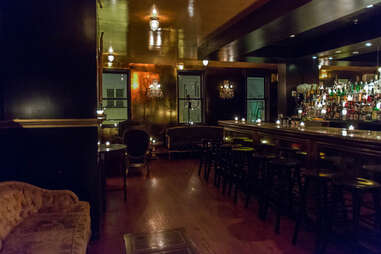 Dupont Circle
Eighteenth Street Lounge (address and info)
The Eighteenth Street Lounge presents visitors with a handful of different music rooms, each one offering different shows and types of music. The DJ in the patio might be spinning disco mixes while a DJ in the main room spins deep house, but the one thing you can always depend on is Donvonte McCoy -- a jazz trumpeter who has played alongside the likes of Aretha Franklin and Stevie Wonder -- playing incredible jazz with the rest of his quintet in the jazz room.
Shaw
The Howard Theatre (address and info)
Opened in 1910, the Howard Theatre offered a home to some of the greatest black musicians of the 20th century, with historic acts like James Brown and Marvin Gaye (and of course, Duke Ellington) all having graced it's stage. It was added to the National Register of Historic Places in 1974, but despite its history, it closed down in 1980, making it the oldest theater in the country at the time.
Now, following a 2012 reopening, The Howard Theatre is back, attracting some of the nation's premier acts while displaying its original Italian Renaissance façade. In recent years, everyone from Kendrick Lamar to The Roots have stopped by, so make sure you pay attention to its event schedule, because it can sell out its 1,242-person capacity quickly.
Adams Morgan
Madam's Organ (address and info)
The bar with a distinctly... musical name also makes for an excellent spot for music fans. Offering live performances seven days a week, Madam's Organ specializes in attracting some of the best local blues, R&B, and bluegrass acts on a nightly basis. Plus, with multiple floors and rowdy karaoke three times a week, this AdMo mainstay offers something for any music lover. There's a $5 cover charge, and it can get crowded, but it's ultimately well worth it.
Georgetown
Gypsy Sally's (address and info)
Gypsy Sally's is, in a word, exactly what Georgetown needs. Located on the Georgetown waterfront amidst a sea of ultra-chic stores and overpriced restaurants, Gypsy Sally's adds a much-needed dose of soul and humility to the bougie area. Billing itself as a "venue for serious music lovers who don't take themselves too seriously" Gypsy Sally's delivers on it's promise, providing everything from reggae to roots rock to jam bands on its main stage on any given night.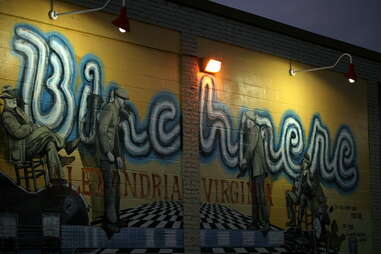 Alexandria, VA
The Birchmere (address and info)
The Birchmere is a historic music hall, and has gained a reputation for the intimate experience it provides concertgoers. With it's front-row tables merely two feet from the stage and a capacity of only 500, The Birchmere is able to attract big acts in a venue that makes you feel as though you are part of the action.
Silver Spring, MD
The Fillmore (address and info)
Outside of the 9:30 Club, nowhere in the area attracts as many top acts as consistently as The Fillmore. The sound system is incredible, and the floor plan allows patrons to feel like they're on stage. Also, The Fillmore is hosting Action Bronson in May, and anywhere that hosts Mr. Wonderful is worth a visit.
Arlington, VA
IOTA Club & Café (address and info)
A smaller club that definitely caters to the "singer-songwriter" vibe, IOTA attracts an artistic crowd and offers great music for cheaper prices. It's decidedly quaint, but if you're looking to see a good show without having to feel too crowded, IOTA is the place for you. With most tickets ranging between $10-20, it's well worth the price of admission.
Bethesda, MD
Bethesda Blues & Jazz Supper Club (address and info)
Located in a fully restored 1930s Art Deco theater, the Bethesda Blues & Jazz Supper Club offers visitors a true supper club experience. You sit down, order your food, and are served as local musicians play top-notch jazz and blues tunes. The food is solid, and more importantly, this spot offers those who visit the opportunity to experience something from a bygone era: the chance to listen to jazz in a casual, classy environment.
Sign up here for our daily DC email and be the first to get all the food/drink/fun in town.