Washington DC Event of the Week
Look what you did, you little jerk. You finished the last of the deep-fried PB&J at Bar Pilar's Home Alone Comfort Food Buffet. At least there're pizza bagels, white trash mac n' cheese, and kung pao pork to go around, you filthy animal. See how many quotes you can come up during the all-you-can-eat buffet from 6-9p on Sunday, December 22nd. A $25 ticket includes a drink and some 'nog too.
Recommended Video
This $4M Super Yacht Comes With a Fire Pit and a Jacuzzi
Thursday, December 19th: Daintily feast on BBQ in the library -- Carnegie Library -- but don't get any Carolina Kitchen on your cocktail attire at CK's 6th Annual Holiday Soiree. Bring an unwrapped toy (Cards Against Humanity doesn't count) with your tiered-level ticket. Biz Markie will welcome you Continue Reading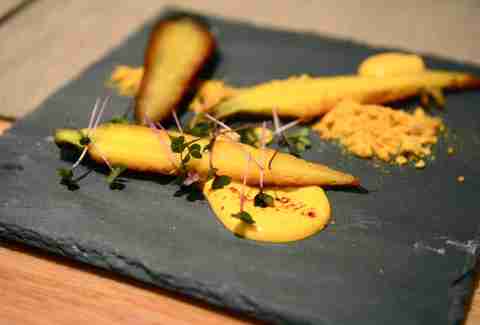 Thursday, December 19th: Get a sneak peak of a soon-to-open restaurant in Penn Quarter. Frederik De Pue plays I Spy when naming his restaurants. First there was Table, and soon there will be Menu -- a three-in-one concept with a market, bistro, and fine dining. They're bringing in a European-style Christmas market to showcase the new space from 3-7p. Get free hot chocolate and veal meatballs and then further indulge in apple cider, cookies, sticky buns, candied apples, and Belgian waffles at 405 8th Street NW.


Saturday, December 21st: Wear an ugly sweater ALL DAY LONG and win prizes. Compete in the Ugly Sweater Run at 9a. At the end of the 5k awaits prizes for sweaters and beards, as well as Sam Adams. Then, participate in the Snow Day Bar Crawl from 1-8p because your sweater could win your way to Costa Rica. Finish at The Ugly Mug's party at 9p where you have three chances to win $50 for your sweater: ugliest (duh!), dirtiest (huh?), and most festive.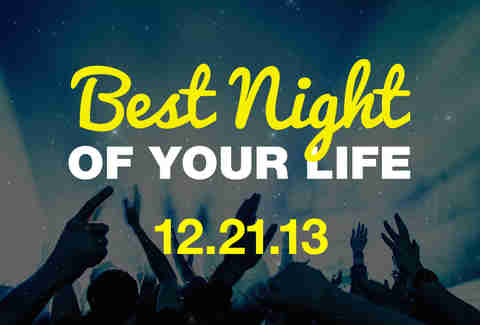 Saturday, December 21st: It's guaranteed to be the longest night of the year, but it's also going to be the Best Night of Your Life -- provided you spend it taking in all the best Thrillist-approved madness around town, from happy hours, to craft cocktails, to late-night face-stuffing. Build your itinerary now, grab some friends, and make it happen.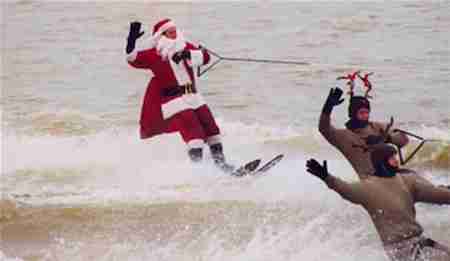 Tuesday, December 24th: See St. Nick in his natural state -- strapped to water skis in the National Harbor. The Grinch will be on a Jet Ski and Frosty the Snowman will be in a dinghy to prevent meltage. This silly spectacle is free and a 28 year-old tradition, so make a somewhat ridiculous afternoon of it and grab some beers after seeing Santa.