Washington DC Freebie of the Week
Tired of trolling for rich friends who might have access to Google Glass? Try on a pair AND experience some art at The National Portrait Gallery's Viewpoint of Billions series. Feel futuristic while you stare at a 12ft American Flag covered in eyeglass lenses while your voice triggers videos seen through the viewfinder. The exhibit runs February 15th-17th. Go anytime from 11:30am-7pm
Recommended Video
Wine Workouts Are Just What We Need in our Fitness Routines
Thursday, February 13th: Breakfast for dinner is good, but drinking your favorite brunch cocktails late-night while watching FREE burlesque is better. Have some chicken and waffles with your Bloody's and mimosas while burlesque babes led by Mindi Mimosa (get it?) take the stage. Clothes drop at 9pm inside the Wonderland Ballroom in CoHi. No cover Continue Reading
Thursday, February 13th: Go postal this Valentine's Day by making a valentine that lasts longer than a Snapchat. From 8-11pm take over the National Postal Museum for drinks, dancing, and legitimate arts and crafts. After making a Mad Libs-style card, hear some of the very best "Missed Connections" from Story League performers. "You were double fisting margaritas wearing Lululemon on the roof at El Centro," is a fav. Signed, Sealed, Delivered costs $15 in advance, $20 at the door.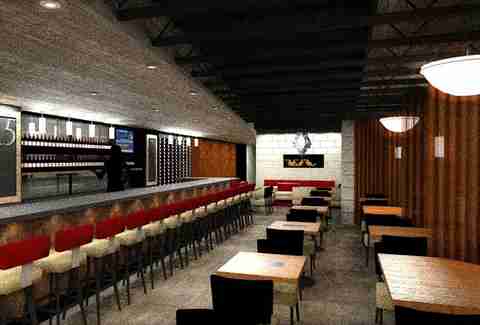 Friday, February 14th: The simple rules at the Stoplight Stupid Cupid Party make it impossible to waste time wooing the wrong person. Green glow band means please come talk to me, please! You can guess the rest. Get into Catch 15 for free from 10-11pm plus your status-laden glow band with these tickets. Mingle until 2am. 
Friday, February 14th and Saturday, February 15th: Make our forefathers proud by sampling suds at the Presidents' Day Beer Fest. Beer lovers will gather at Dock 5 inside Union Market for unlimited tastings of more than 50 beers. Find two that really speak to you and get unlimited full pours. There are several sessions (including some on February 14th) priced at $40-$60. Choose your own adventure
Saturday, February 15th: Catoctin Creek's come a long way baby. The once small mom-n-pop distillery is turning five, which calls for serious celebration. The Passenger, Catoctin's very first client, will play host and release their Catoctin Creek Passenger Private Label Roundstone Rye -- a single barrel, 100 proof stunner. Festivities start at 8pm, but arrive early to get your hands on some freebies.