Washington DC Event of the Week

Be the subject of an @unsuckdcmetro tweet or two by doing the no-pants dance on the line of your choosing this Sunday, January 12th. Meet at Hancock Park by L'Enfant Plaza Metro station at 2p for a pant-less pep talk before completing the No Pants Metro Ride 2014. Then, celebrate your shenanigans at Dupont's Level One/30 Degrees starting at 5p. It's cold though, so sport this.
Friday, January 10th: Whole Foods should keep crying because Glen's Garden Market keeps upping its game. Friday marks the launch of their craft beer club. Stop by from 8p-on to fill your Drink Local growler with the beermonger's pick of the week and munch on pub specials. Club members pay $10 a week for a six-week membership. Continue Reading
Saturday, January 11th: Portlandia or Fraser? Sort out what you love most from Portland and Seattle at Art & Soul's Pacific Northwest Beer Dinner. This installment of their Saturday Supper series is all about the region's microbreweries paired with tasty proteins like salmon and venison. A $70 ticket includes passed hors d'oeuvres and a four-course dinner. See you at 7p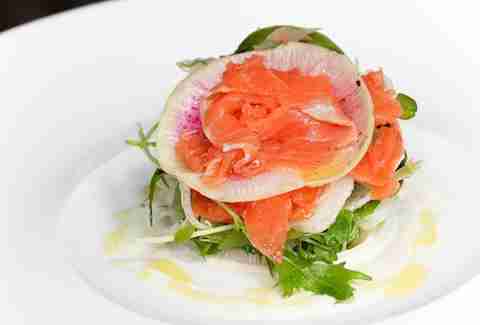 Monday, January 13th: It's that time of year again -- when you can grab the DC restaurant scene by the meatballs and pay $35 for a three-course dinner. And since a new restaurant opened every time a baby cried in 2013, there are plenty of new spots to try for less. Your 217 options include the coveted likes of Del Campo, Range, Table, and Vermillion. Seize the day (or week) and make a rez
Tuesday, January 14th: DC's most discerning know-it-alls are being called to attend Washington City Paper's Best Of Voting Party at The Carolina Kitchen. Southern food and free drinks will fuel you as you rank top picks in 200+ categories from 6-9p. Pay $25 to provide your wisdom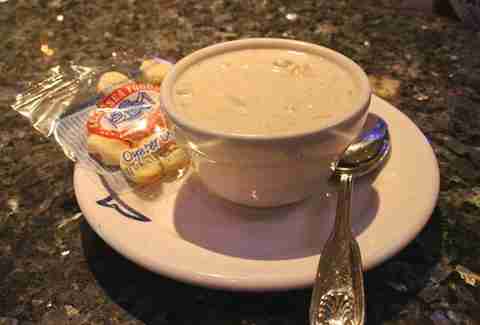 Wednesday, January 15th: (Almost) free soup for you! Legal Sea Foods is ladling out New England clam chowder on the cheap for Chowda Day. Sure, they made it up, but January is legit National Soup Month. For one day only, get a cup for $1 with any entrée in Chinatown, Arlington, or McLean.