Washington DC Event of the Week
Hear the 12th man drown out the bicep kisser's audibles on three rooftop flat screens at Jack Rose's Tailgate on the Terrace for the Conference Championship games on Sunday, January 19th. Drink $5 whiskeys or hot whiskey cider, and since you'll get hungry watching Peyton Omaha Omaha, order 1/2 price pretzels with bourbon honey butter, duck fat fries with black truffle mayo, and winter pork rolls, which have been known to cause winter pork rolls.
Recommended Video
Fruity Pebbles on a Hot Dog?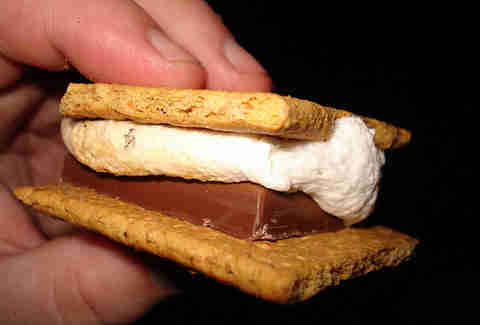 Thursday, January 16th: Experience the best part of camping without the whole messy "camping" thing at the S'mores by the Firepit kickoff party at Irish Whiskey Public House. The action starts at 6p and each guest gets one free pack of all the necessities. Wash them down with spiked cocoa, because, spiked cocoa.

Continue Reading
Thursday, January 16th: Adams Morgan mainstay TRYST is getting a tiki makeover for one night only. A $10 donation to a cool cause gets you a glass of Tiki Punch and a raffle ticket for $25 at TRYST. That's like five whole Chaipuccinos. After you finish your free punch, there're $4 happy hour selections from 6p-12a. And yes, it's a guaranteed lei.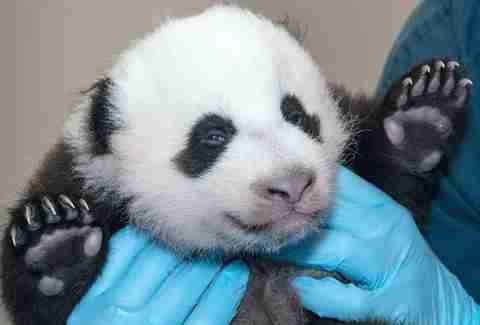 Saturday, January 18th: Iiiiiiit's TIME. Over in the red corner, this fighter is so cute it hurts. Weighing in at 20 pounds and fighting out of the National Zoo is Bao Bao, the Bamboo Crusher, Panda Cubbbbb. And her opponent -- 10,000+ crazed camera-wielding visitors. Bring snacks to see her on her debut bout with the public because there will be lines. Maybe bring some bao dumplings, shoved into your girlfriend's purse. The habitat is open from 8a-430p


Saturday, January 18th: Day comedy can be okay -- especially with a name like Wake and Bacon and the prescribed number of Bloody Marys before the show. It goes down at Shaw's Tavern, home of the red velvet pancake. Dig into brunch from 2-3p and see Jono Zalay throw some jokes from 3-430p. You've seen Zalay on Comedy Central's Up Next, so register here.
Wednesday, January 22nd: Proud to live in CoHi, thinking of moving to CoHi, or just like beer steins? Check out InTheCapital's Know Your Neighborhood Happy Hour: Columbia Heights Edition at Acre 121. A ticket means a Know Your Neighborhood liter-stein and free apps (the edible, not mobile variety). Fill your stein with $6 liter drafts of Heineken from 6-9p. Tickets are just $5