Washington DC Event of the Week
On the off chance you're looking to have an extra-lazy Thanksgiving (you know, the kind where you roll up to a restaurant instead of slaving over a hot stove), standout options include Teddy (all you can eat carving stations), Mintwood Place (every form of poultry imaginable), Art and Soul (turkey three ways!) or Bibiana (Chestnut Soup with Grappa).
Recommended Video
This Is the Coolest Way to Park Your Car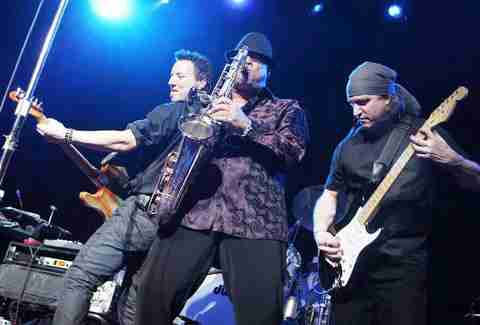 Wednesday, November 27th: If you can't go home to Jersey this Thanksgiving, Bruce in the USA has you covered, literally, as this Vegas-formed tribute outfit includes musicians who have played with Meatloaf, Blue Oyster Cult, Hall and Oates, and Joe Cocker. The Boss would want you to go all out on a Wednesday. Get tix to see them at The Hamilton. Continue Reading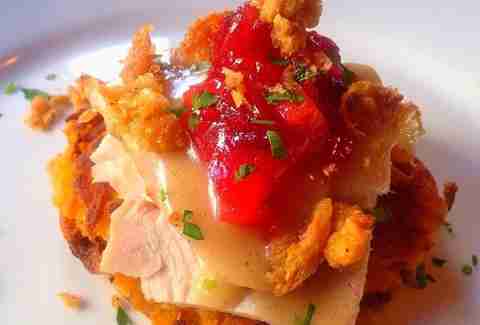 Friday, November 29th: Celebrate the second half of Thanksgivukkah at DGS Delicatessen. Where else could you get sweet potato latkes? Let us be the 70,000th person to tell you that this will be the last Thanksgivukkah for 70,000+ years, so let the Manischewitz flow.


Saturday, November 30th: Coming in at the last possible Movember moment is the final mustache-themed beerfest of the year. Mustache Madness at Fado has specials from Traveler Beer Company, live music, and a mustache comp: Best Mustache, Most Creative and, "Nice Try". Party starts at 9p and requires a $10 donation.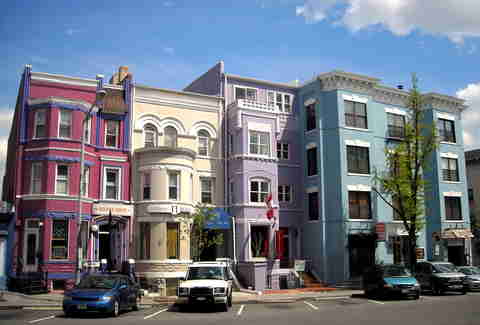 Saturday, November 30th: In DC we take pride in sticking it to the man (well, those of us who aren't already the man do, at least). Sit out Black Friday and even Cyber Monday to commit instead to Small Business Saturday. Support the little guy as you get a head start on shopping in Admo, Barracks Row, Georgetown, and H Street.
Tuesday, December 3rd: It's cold and wintery, so it must be scotch season… if you bother with these types of things (you sweaty summer scotch drinker). Bundle up and head to Union Market for a Scotch seminar and tasting with Cordial Fine Wine & Spirits. The 730-9p tasting plus hors d'oeuvres from UM's Neopol Savory Smokery will run you $45. Call 202.548.2450 to nab a spot.