It's Easter Weekend! But you might not notice that if you're super busy celebrating 4/20, because at a certain point all this rabbit and resurrection talk might start to mess with your mind and you get so paranoid that you hide under your Easter blanket and eat mad Cadbury eggs. Or maybe that's just us? Anyway, don't let the smoke keep you from a great few days ahead -- moderate your intake and spread yourself out because you've got a swanky Easter brunch at STK on Sunday, SweetWater 420 Fest, Atlanta Vegan Fest (both of which start tonight), the Cali Picnic, and a Dungeon Family concert to attend.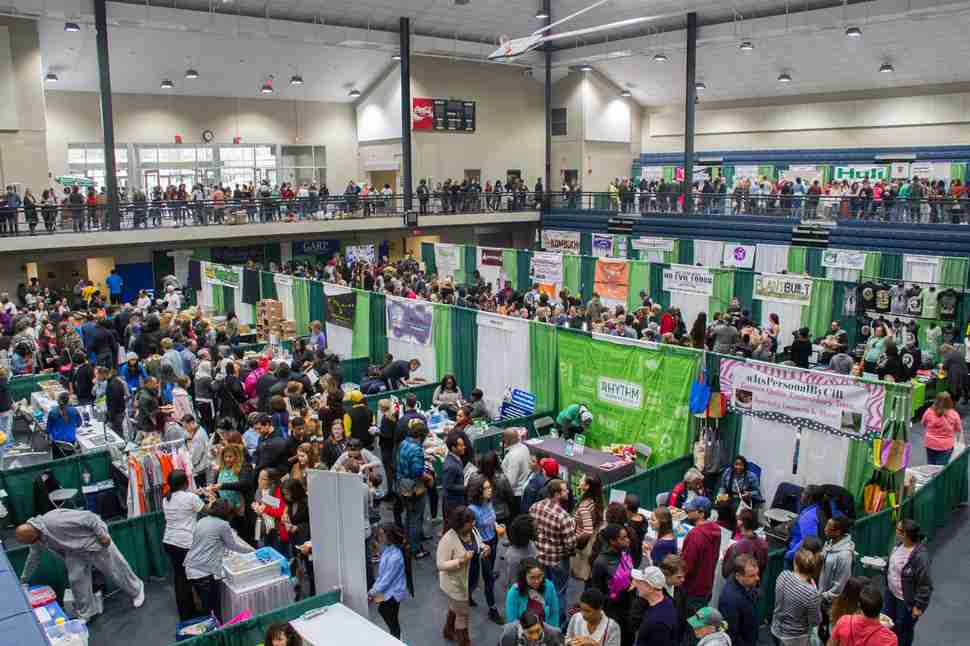 Friday, April 19
Westview
Atlanta Vegan Fest starts at 2pm today, takes nightly breaks, and comes back again until 6pm Sunday. Along with panel discussions; awards for vegan chefs and activists making the community healthier/sexier; cooking tutorials; and a baked goods contest, there'll be lots of free tastings and foods for purchase.
Cost: Free admission
Friday, April 19
Midtown
At 7:30pm Atlanta Symphony Hall is screening that movie where John Cusack expresses his romantic side with mixtapes (also, haven't you always wished he'd given Laura one of those classic Dipset joints?). Plus they're gonna have the actual John Cusack host a live post-screening conversation and Q&A about the making of the classic dating flick.
Cost: $49 - $70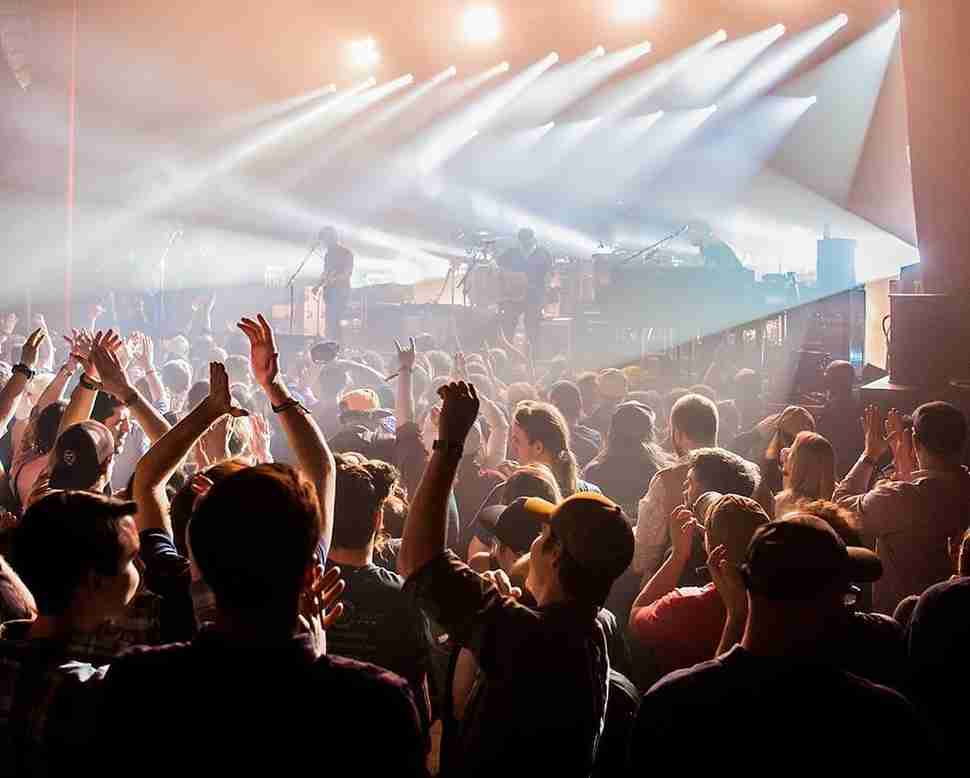 Friday, April 19
Downtown
Tonight is the beginning of the 3-day SweetWater 420 Fest, where many Atlanta-made beers from the OG brewery to their souring-and-barreling facility The Woodlands will be consumed (definitely do that Mango Kush 420 Strain wheat ale). Also a 420 Disco will happen, a 420 5K will help you burn off that beer belly, live comedy will occur on the Lyrics & Laughter stage, and dozens of bands including headliner Widespread Panic will hit four stages.
Cost: $85 - $448
Saturday, April 20
Castleberry Hill
Miya Bailey, founder of tattoo shop City of Ink, is hosting A 420 Kick Back at Peters Street Station, where you're encouraged to bring your own drinks and snacks to enjoy music sets and good vibes. You can also buy art, infused foods, and other things. It starts 60 minutes before the magic hour.
Cost: Free
Saturday, April 20
West End
Morris Brown College is once again the home of the annual Cali Picnic, which functions as a big unity BBQ and concert; has boasted live performances by recording artists like YG; and promises classic westside DJ mixes of songs by N.W.A., Mac Dre, DJ Quik, Kendrick Lamar, and certainly the late Nipsey Hussle.
Cost: $10 (admission) - $35 (grilling fee)
Saturday, April 20
Ponce City Market
Arrive at 5pm or later for the adults-only version of Spring Fling, which takes place at The Roof at Ponce City Market, where there'll be bubble golf, a flower magician, rosé cocktails, and all the 3-story sliding your butt can handle.
Cost: $15 - $53.34 (presale VIP; ends today!)
Saturday, April 20
Poncey-Highland
You might think it's the one with Michael B. Jordan (the other one), but nah -- it's actually an unreleased version from 1994. It was made with $1 million, has a 33% rating on Rotten Tomatoes, and a reviewer once said "[Y]es it's terribly low-budget and yes it's derisorily campy and feebly performed, but at the same time there's also something inquiringly irresistible about this B comic tale…" So go see it at Plaza Atlanta tonight at 7:30pm; get there on time for a live local comedy opener.
Cost: $11 - $13
Saturday, April 20
Midtown
Big Boi (who no longer needs to be described as "of OutKast"), plus Goodie Mob's Big Gipp, CeeLo Green, T-Mo and Khujo, along with production camp Organized Noize, DJ KP the Great, and lots of their hyper-local friends and hip-hop family, are putting on a concert at The Fox. Doors open at 7PM. Get there in time to see them perform classics like "Black Ice," "Watch For The Hook," and "Dirty South."
Cost: $51.70 - $197.50  
Saturday, April 20
Midtown
From 10pm to 3am there'll be some swooping hairstyles, incredibly intense 1980s dance moves busted out, and powerful stares through dramatic mascara. It's all at the 4th annual Prince Music Video Dance Party. It's hosted by DJ/VJ Anthony, who's curated clips you've seen a million times like "When Doves Cry," plus exclusive, custom-made Prince videos no one has ever seen before (maybe not even Prince).
Cost: $10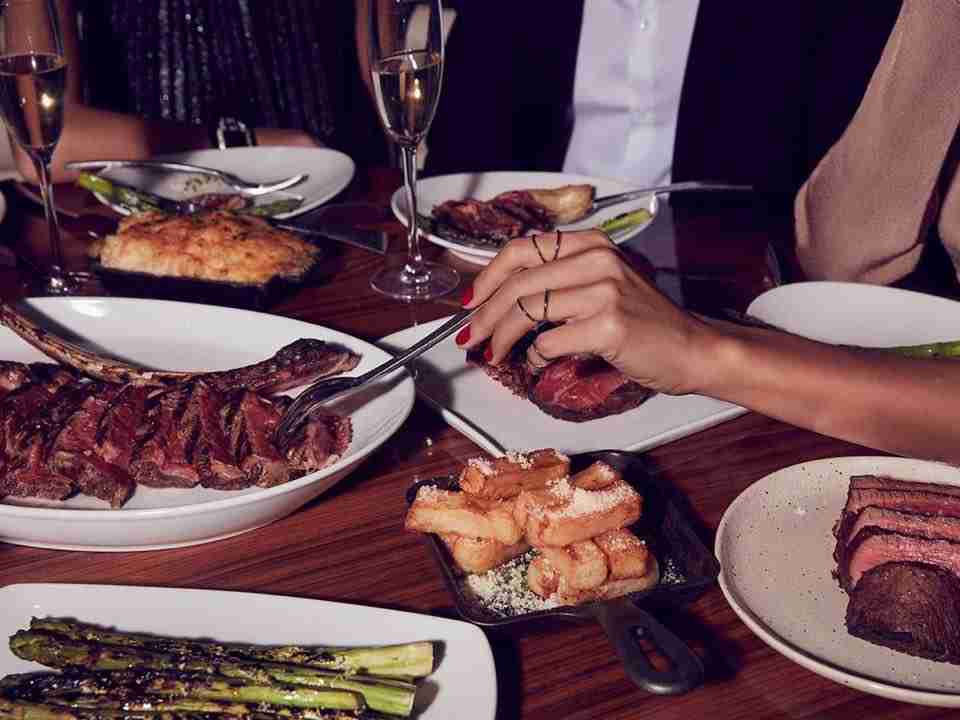 Sunday, April 21
Midtown
STK Atlanta is hosting a chef-driven brunch buffet for Bunny Day, and it'll include several frittatas (smoked ham, sundried tomato with rock shrimp…), slow-roasted filet of beef, herbed leg of lamb, a raw bar and a "dessert playground" where you can custom-make your own doughnuts. There'll also be a mimosa bar and a live DJ, who will hopefully play "Phat Rabbit" by Ludacris.
Cost: $79
Sign up here for our daily Atlanta email and be the first to get all the food/drink/fun the ATL has to offer.