This week may have gotten off to a stormy start, but that doesn't mean you have to carry that gloom into the first long weekend of the year. Martin Luther King Jr. Day is upon us, so a nice chunk of you will be able to enjoy Monday off. For those hoping to spend the day in service, check out our guide to volunteering around Atlanta, and for those simply looking for the best moves over the next few days, here is everything you need to do in Atlanta this weekend (and here's everything you need to do all winter-long).
Thursday, January 16 - Sunday, January 19
Downtown
The Atlanta Boat Show returns for its annual winter showcase. In addition to its boat exhibitions, the nautical expo will host virtual activities, fishing, and sailing seminars, and family activities. With one-day tickets as low as $5 and family passes available for Sunday, the event promises to be an affordable weekend excursion.
Cost: $5-$25
Friday, January 17 - Sunday, January 19
Atlantic Station
Toilet fragrance company Poo-Pourri wants you to let go of the shit in your life, both literally and figuratively. That's where their Giant Poo Tour comes in -- all weekend, Poo-Pourri will be hosting an experience dedicated to free samples and the mental excretion of toxic thoughts. Stop by the 30-foot shit-stallation to have fun detoxing.
Cost: Free
Saturday, January 18
Downtown
Although the city's basketball team currently holds the worst record in the NBA, the Atlanta Hawks are a promising young team, and their home games are an exhilarating experience, regardless of who comes out on top. This season, the team has started holding Peachtree Nights, where the courts and jerseys are redecorated to celebrate the culture of the city. Their game against the Detroit Pistons is the first Peachtree Night of the year and the perfect opportunity to see the Hawks in action.
Cost: $26-$147+
Everything in your life deserves a soundtrack, whether that's exploring your city or cleaning your apartment, and the all-new Pandora® is ready to create it for you. Pandora lets you play what you want, when you want: Search for your favorite songs, build a playlist, and vibe out to the exact tunes that strike your mood. When you want to hear something new, use Pandora's new music and podcast discovery feed, For You, to find sounds specific to your tastes. With a whole world of new music a click away, it's time to turn the dial up on your whole day.
Saturday, January 18
West Midtown
Visit the city's first and only apple cidery Saturday night for a curated comedy showcase. In tandem with Hot Mic Comedy, Urban Tree Cidery invites attendees into its Westside tasting room where they will be able to enjoy Urban Tree cider along with acclaimed Southern comedians.
Cost: $12
Saturday, January 18
Midtown
Add some comfort to your next bar crawl by suiting up in your favorite one-piece jammies. The Onesie Bar Crawl kicks off at Fado Irish Pub, and crawlers can expect the usual -- a complimentary drink or two, drink and food specials, and free cover at select bars. The cool factor obviously lies in the onesie aspect, so be sure to arrive looking festive because there will also be a chance to enter a $500 costume contest.
Cost: $25
Saturday, January 18 - Sunday, January 19
South Atlanta
With hemp becoming more and more present in our day-to-day lives, it was only a matter of time before a hemp convention became a thing. From the producers of the National Vape Expo, the Hemp World Expo presents the perfect opportunity for those interested in the plant, its properties, and its potentials. Coupled with vendors and influencers, it looks to be an entertaining way to learn about the hemp industry.
Cost: $15-$25
Sunday, January 19
The Battery
Future and Lil Baby are hitting the Coca-Cola Roxy for a one-night homecoming show called No Place Like Home. It's practically guaranteed to be the biggest local concert of the month, especially thanks to the success of Future's recent collaboration with Drake "Life's Good" and the hype for Lil Baby's upcoming projects Lamborghini Boys and My Turn. Get ready for a memorable rap extravaganza.
Cost: $100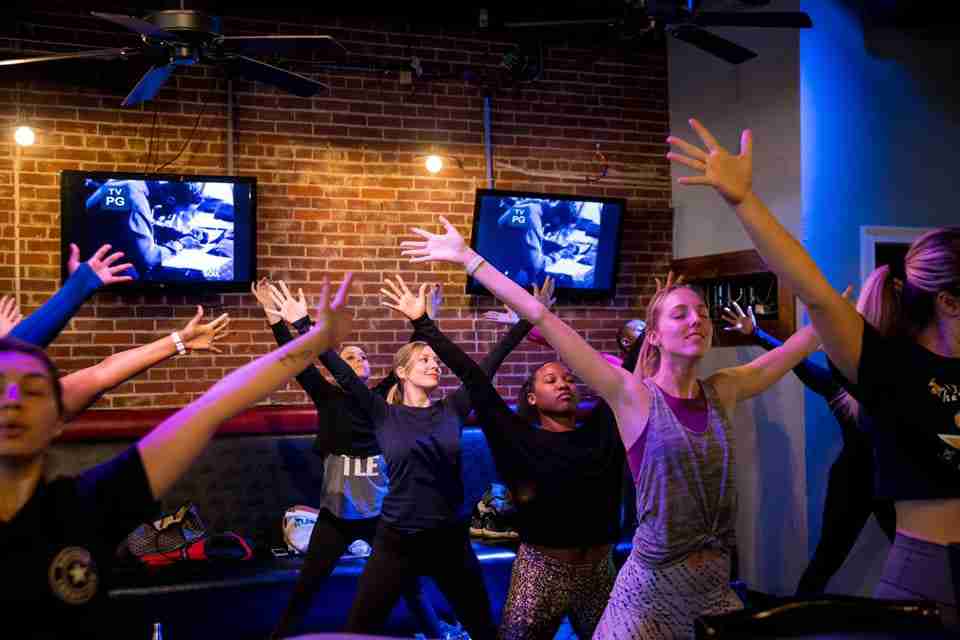 Sunday, January 19
Midtown
The punsters behind NamasDrake return with another hip-hop themed yoga session -- Me & You, Yo Mama & Some Yoga Too. Stop by Midtown Tavern for a 50-minute yoga social that's welcoming of all experience levels. The event is hosted by Atlanta Social Yoga, and attendees can expect a fun late-morning workout followed by a complimentary Hootie-Hoo cocktail.
Cost: $15
Monday, January 20
Buckhead
The Atlanta History Center opens its doors to the public with free admission and special museum experiences, film viewings, and activities. The event is dedicated to teaching the community about civil rights, so be sure to take advantage of the immersive opportunity.
Cost: Free admission
Monday, January 20
Downtown
Dr. Martin Luther King Jr. was known for leading nonviolent protest marches, so the annual Downtown march is the perfect way to celebrate his life and legacy. Labor unions, educators, youth groups, and college sororities and fraternities and more civil groups will be participating, but all who are interested in attending will have a place saved for them. Assembly begins at 1:15 at Peachtree Street and Baker Street.
Cost: Free
Sign up here for our daily Atlanta email and be the first to get all the food/drink/fun the ATL has to offer.