So yeah, it almost became winter, but thankfully last week course-corrected itself back into the mid-60s and we are actually able to show off all those cute outfits we bought on sale in spring. Too bad we're all about to out-"grow" them -- meaning there's a whole lot of eating and drinking happening between now and Monday morning, including some free samples at Food Terminal West Midtown, two beer-based food festivals, the Georgia Seafood Festival, and free frozen pops to close things out. Here's everything you need to do in Atlanta this weekend (and here's everything you need to do in Atlanta all fall-long).
Friday, November 8
West Midtown
Very good Chamblee restaurant Food Terminal is bringing its Malaysian cuisine to West Midtown beginning today, and to celebrate they're offering you a free appetizer sampler, which could be that samosa mentioned above or fried wontons. The deal extends to tomorrow as well; you've just gotta tag them or check in on social media for the deal. 
Cost: Free
MORE: Atlanta's best restaurants (sorry, no free food at these places)
Saturday, November 9
Vine City
The Mercedes-Benz 5K/Walk Like MADD is a marathon, a one-mile race, and a competition dash, all in one morning, starting at 6am. Fun fact: The 5K finish line happens to be inside The Benz, on the actual Falcons 50-yard line, so it'll be nice to see someone from Atlanta advancing down the field for once (sorry, not sorry). It's a fundraiser for Mothers Against Drunk Driving, and last year they raised $3 million. 
Cost: $10-40
Saturday, November 9
Cumberland
Georgia wild shrimp will be the featured thing at this year's Georgia Seafood Festival, but please believe there will be mad oysters, fish, crab, and other delicious things from the water. Basic tickets get you five tasting coins and a drink; VIP gets you that, another drink, exclusive tastings, a T-shirt, coffee mug and other swag.
Cost: Free entry, $35 for general admission, $125 for VIP
Saturday, November 9
Cumberland
Even you salty folks know you secretly wanna' be at The Ultimate Sugar Show Baking and Sweets Convention, because you can not only taste all the cakes and cookies (you know there'll be wild samples) but you can learn the skills to make on-point cakes, pastries, chocolate things, and more. 
Cost: $10-20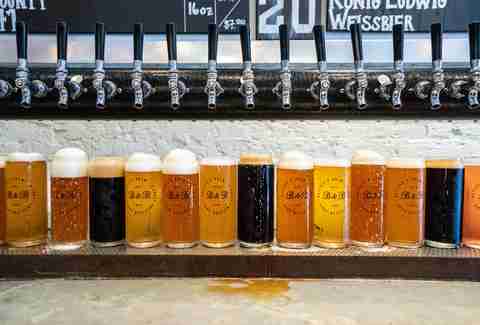 Saturday, November 9
Alpharetta
Spend four hours outside at the third annual Butcher & Brew Fest, which begins at 2pm at Butcher & Brew, where eating first is a great idea since it's included with admission, along with access to 30 breweries local and national, from Allagash to New Belgium, Creature Comforts, and others, plus live music by roots rock band Fire & The Knife and so many games.
Cost: $40 online; $45 at the door
Saturday, November 9
Sylvan Hills
AllWays Open Creative Solutions and Atlanta artists Joseph Guay and Esteban Patino are hosting an art party tonight for the debut of Murphy Rail Studios, starting at 7pm. There'll be a total of 16 local artists displaying their latest works, including Shanequa Gay, Jeremy Brown, and others, plus music from DJ Jamad, and drinks provided by Cathead Vodka and beer from Wicked Weed. 
Cost: Free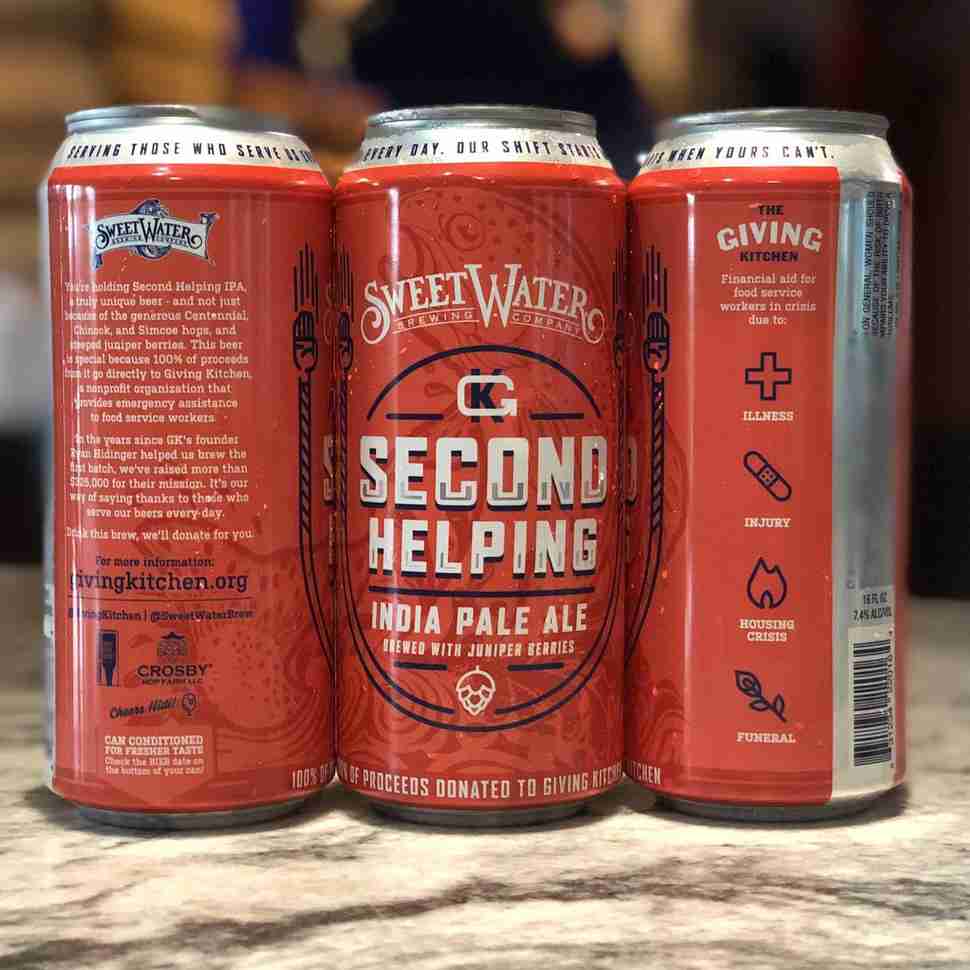 Sunday, November 10
Buckhead
More than a dozen local restaurants, each of which are good places for beer-paired eating (Loyal Q, Fox Bros., MTH Pizza, Local 3) will be at SweetWater starting at 2pm, as the brewery hosts the Seconds Please Food Festival in partnership with The Giving Kitchen. Chefs from each spot will prepare a dish for you to chomp while sipping the special edition Second Helping Sweetwater Second Helping, an juniper-berry-steeped IPA brewed with Centennial, Chinook, and Simcoe hops, plus live bluegrass from Sicard Hollow.
Cost: $30 - $75
Sunday, November 10
Old Fourth Ward
Hit King of Pops' annual Field Day at noon and play a whole bunch of outside games you've dominated since kindergarten, watch a pops-eating contest, and eat some free frozen treat sticks. Doggy Dog, MIX'D up, and others will be there with food for sale.
Cost: Free
Sign up here for our daily Atlanta email and be the first to get all the food/drink/fun the ATL has to offer.