9 Can't-Miss Black History Month Events Around Austin
Celebrate throughout the month of February and beyond.
Waiting to Exhale

| Waiting to Exhale
Waiting to Exhale

| Waiting to Exhale
Black History Month is a time of celebration. Many groups and community organizations like Black Austin Tours, Six Square, and the Carver Museum have done incredible work over the years to ensure the Black community here in Austin still has a thriving culture. With so many talented Black Austin artists and event organizers, this February has no shortage of activities to keep the celebration going until the 28th and beyond. From jazz shows to maker's markets—here are a few events to look forward to as Black History Month gets started.
Saturday, February 4
East Austin
The historic George Washington Carver Museum is hosting many events throughout the month. The plan is to kick things off in style with the first-ever Solar Saturday Block Party from 3 to 7 pm. Every corner of the sizable building will have something exciting to explore through the full site activation. Workshops, poetry, DJs, giveaways, dance parties, screenings—they'll have all of that and more. Of course, food trucks will be on the lot, and the Black Maker's Market will be open and ready to go. It'll be the day of food, music, and just downright fun.
Cost: Free
Saturday February 4
East Cesar Chavez
Listening to music is one thing—feeling it is another. For the jazz fans out there, a top-of-the-line show is coming to the Terrazas Branch of the Austin Public Library from 1 to 3 pm. At the beginning of the event, the manager of Visitor Services at Austin Convention & Visitors Bureau, Harrison Eppright, will regale attendees with a brief presentation on the storied history of East Austin. After that, talented local performers, The DT Trio featuring Liz Thigpen, will bring the tunes
Cost: Free
Monday, February 13
East Austin
Word to the wise, Valentine's Day is not the only holiday in the middle of February. Back in 1993, Ayo Handy-Kendi the founder of the African American Holiday Association, created Black Love Day. Ever since then, the day is meant to symbolize harmony and love in the Black community. To celebrate, the Carver museum is hosting a free screening of Forest Whitaker's 1995 directorial debut Waiting to Exhale from 7 to 10 pm. The well-loved film stars powerhouses including the iconic Whitney Houston and Angela Bassett—and when those two are involved, you know you're about to experience some emotions. To get things going, the evening kicks off with a soundtrack sing-along. Get ready for a night that will warm your heart.
Cost: Free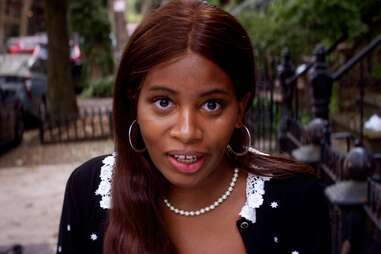 Thursday, February 16
East Austin
Mid-February treats us to a full evening of programming dedicated to celebrating queer Black voices in film. Hosted by aGLIFF, the jam-packed event that takes place from 6 to 9 pm is a must-attend for film-lovers. After a pre-screening reception, participants can enjoy a special viewing of the All Boys Aren't Blue short film, followed by a Q&A with director Nathan Hale Williams. Later on, attendees can enjoy a collection of fantastic short films by LGBTQIA+ Independent filmmakers and a drag performance by Austin's own Amber Nicole Davenport.
Cost: Advance tickets start at $20.
Saturday, February 18
Pleasant Valley
If you want to scratch that trivia itch and prove your music knowledge to your friends, then the Who Sampled Who? event is what you're looking for. Hosted at the Ruiz Branch of the Austin Public Library, from 3 to 4 pm, the event will test your knowledge of which songs from Black American artists have popped up again and again. Did Coolio's Gangsta's Paradise sample Stevie Wonder's Pastime Paradise? Or was it the other way around? Come ready to flex your music history.
Cost: Free
Saturday, February 18
West Lake
This next event comes courtesy of two great musicians, soprano singer and native Texan Dr. Nicole L. Taylor and multitalented composer and Austin educator Nikki Birdsong. With rich voices and melodic notes, the pair will present a deep and colorful celebration of music and the human voice. Purchase tickets online and enjoy a show featuring the works of talented artists like Florence Price, Margaret Bonds, and Nikki Birdsong herself. It takes place from 7 to 8:30 pm.
Cost: GA is $25.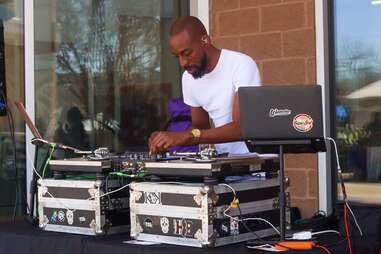 Sunday, February 19
Downtown
While this collection of Black makers will be featured across a few different events this month, the 19th brings February's biggest outing for the Black Makers Market. The organization is a wonderful collective of vendors from a ton of different disciplines. You can expect to find quality skin care products, art, clothing, home decor, and more from 1 to 5 pm. We're crossing our fingers for warm weather. Either way, there's no doubt the event will be a blast with all the live interviews, giveaways, and DJ sets they have planned.
Cost: Free entry
Saturday, February 25
Windsor Park
The Black History Bowl comes courtesy of the Austin Justice Coalition, a community organization dedicated to improving quality of life for Black, Brown, and poor people. Show up for great music, food, and games for folks of all ages from noon to 3 pm. One of the main attractions will be the three game shows for youth participants. Kids and teens (third-12th grade) can compete for fabulous prizes by showing their knowledge about Black history. Sign up to participate, attend, and volunteer through this form.
Cost: Free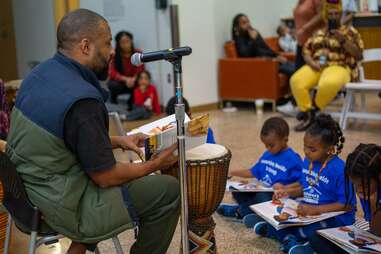 Saturday, February 25
East Austin
There are few joys greater as a kid than going to a community event, crafting something cool, and playing with it on the car ride back. Towards the end of the month, the Carver offers the opportunity for just that and more. This family-friendly event, which takes place from 11 am to 3 pm, has great crafting and educational activities for all ages. It's the perfect chance for kids to connect with their history and stay occupied.
Cost: Free