Micheladas and margaritas at La Holly, pretending to "hold court" at the Coconut Club, dinner at home -- what did your last "normal" weekend look like?
These are strange and heavy times we're living in. Seemingly overnight our lives have been turned upside down by Covid-19. We've scrambled to cope as humans (Facetime hangs, sourdough starters, random crying) and to adapt as a city (work from home, to-go booze, shopping alone) while we wait for some semblance of normality.
Until then, we're here to remind you that you aren't alone in missing late dinners with friends, going to the movie theater, and puzzles that ship in a timely manner. Austin is a gorgeous city full of incredible humans, so we gathered some of them up -- the folks who help make this a vibrant and fun place to live -- and asked: "What will you do on your first day back?"
Day-drinking on the Eastside, oysters and Champagne in Clarksville, and a trek back for live music and late-night bites
"I really miss making Japanese food and sushi for my guests -- and talking to them. Of course, on my day off, I'd usually go to Yellow Jacket and day drink with friends. We'd take shots of tequila and have Topo Chico. Then, if we're feeling fancy, we'd go to Clark's for oysters and champagne. If there are cool shows that night, we'd go to Mohawk, Hotel Vegas, or Barracuda to catch bands!! Then, after that, we'd go to my 'living room,' aka Justine's, to have espresso martinis and late-night snacks! I miss everyone and I miss places." - Yoshi Okai, Executive Chef / Head Sushi Chef, Otoko
Deep Eddy Pool for a dip, Pool Burger for burgers and tiki drinks, and then Deep Eddy Saloon for beer and games.
"One of my favorite summertime pastimes involves bouncing between the conveniently adjacent Deep Eddy (the spring-fed pool), Pool Burger (for juicy burgers and tiki drinks), and Deep Eddy Saloon (for Ms. Pacman, pool, and pitchers of beer). I can't wait until the day I can gather my closest friends to perform this hedonistic triathlon with me once again." - Veronica Meewes, Freelance Writer, Editor & Digital Marketer
A tour of Austin's best spots for vegetarian tacos and sample sips so good they don't need booze
"I'm going to try to support as many restaurants as I can. First, I'm gonna go on a vegetarian taco tour starting with Bouldin Creek and Veracruz All Natural. And, since I'm celebrating eight months of sobriety, I'm looking forward to mocktails at Midnight Cowboy. (Can I request that more restaurants stock Martinelli's Sparkling Cider??) I also can't wait to get back to hugging." - Robert Bjorn Taylor, Assistant General Manager, ARRIVE Hotels & Restaurants
Margaritas and frosé on one of our many summer-worthy patios
"I cannot wait to meet up with my girlfriends for a margarita al fresco. One of my very favorite patios in town is at Mattie's. And of course, I can't wait to sit on the patio at our Kendra Scott South Congress Flagship. Enjoying a sweet treat and frosé from Sips & Sweets and saying hello to all of our wonderful customers -- it always reminds me how much Austin is part of our company and continues to support us!" - Kendra Scott, Founder & CEO, Kendra Scott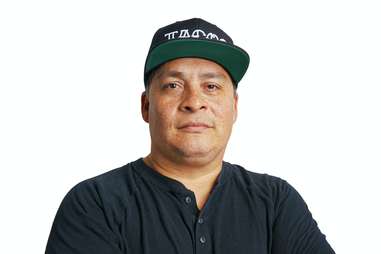 A deep dive into Austin's taco culture on a tasty taqueria tour
"Going on the taco hunt with my taco loving friends, getting a chance to talk to the taqueros & cocineras of my favorite taco joints, from the late-night trompos at Los Jarochos on East Riverside to Joe's Bakery, where every Mexican knows your name, and listening to rancheras at Taco More -- or getting a mean brisket taco at Valentina's Tex-Mex BBQ. All this and sharing it with amigos and family is what would make it complete. Oh and cooking for friends, now that I've had so much time to elevate my cocinero skills." - Mando Rayo, TacoJournalist, United Tacos of America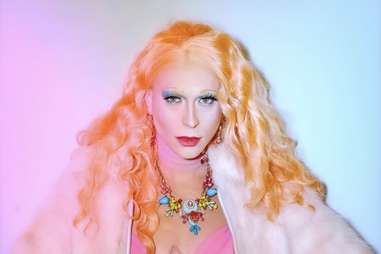 Dancing the night away at LGTBQ dance night
"I miss making the trek from 4th to 7th Street, in heels, for Tuesgayz and the rush of locking eyes with someone across the dance floor at Barbarella." - Cupcake, Austin Drag Superstar
Margaritas, chili, a hang with Austin's crankiest bartender, and indulging in bizarre vodka shots and dancing
"I'll be hanging at the deep end at Deep Eddy Pool, laying in the grass on a big blanket with my friends, then Mad Dog margaritas at Texas Chili Parlor, followed by a scolding from the best-meanest bartender down at the Cloakroom. I'm gonna dance all night to '80s goth music at Elysium on Sunday night and try the weirdest vodka infusions at the Russian House. I'm dreaming about being out, all over Austin with much less distance from all the people I love. And, with a lighter heart." - Kristen Bolek, Bartender, Nickel City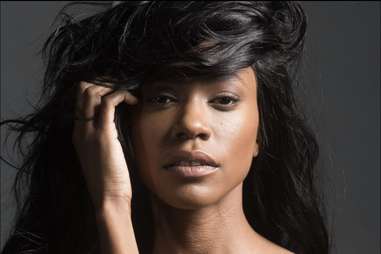 Coffee and tacos in South Austin, an early show on the Eastside, and a lovely drawn-out courtyard dinner
"For some reason, I imagine re-entering life on a Sunday morning! First thing, head to Radio Coffee and Beer for an iced chai and Veracruz Tacos! After hanging out with fellow South Austinites for brunch, home again for siesta and evening planning. I would enjoy (or play!) an early show on the east side at Hotel Vegas, then a late dinner at Justine's! A long, slow dinner with cocktails and friends while music plays into the courtyard is just what I need." - Alexandra Achieng Ligawa, Model, Actor & Dancer
A movie and wings, then trivia and snow cones
"My ideal Austin day involves seeing an early movie at either the Alamo Lakeline or Mueller when there aren't a lot of people around. An empty theater is always my preference, but now that's more important than ever. I'd prefer a loud, dumb blockbuster, but any movie will do. I would eat hot wings and drink a Topo. Then I would love to meet up with my pub trivia team at the Butterfly Bar at the Vortex and win a bar tab while eating an amazing chocolate and cherry Sno-Cone from Flattop Shaved Ice." - Neal Pollack, Author & Journalist
One of Austin's best burgers with a boilermaker on the side
"I can't wait for the day that I get to sit at the corner of Casino El Camino, with a shot, a beer, and the fattest cheeseburger ever. I miss my bartenders and drink slingers that got me through all those nights working downtown. I long for the day we can get together with my podcast friends at Austin EastCiders. Or grabbing a delicious Brunch at Drinks Lounge on a gorgeous Sunday afternoon. What I'm most looking forward to though, is absolutely the feeling of a packed house to perform for. When this is all over, let's have a post-show beer together." - BeckiJo Neill, Cast Member, Esther's Follies, Host, Comedians Interviewing Musicians
Enjoy a night of laughs (and wings) at Austin's most iconic comedy clubs.
"I keep staring at walls, windows, trees, and ceilings, daydreaming of doing comedy again with all my friends -- where you actually get to connect with a room of strangers, not just in the side chat of Zoom. I can't wait to get back to The Velv (Velveeta Room), and find joy and life -- even on Dirty 6th. Of course, telling jokes or watching a show at Cap City Comedy Club, one of America's best comedy clubs with the best staff and best lemon pepper wings, in my very humble opinion. I also can't wait to ramble down into the basement that is Fallout Theater or the I Luv Video first floor, Coldtowne Theater, to catch some sketch and improv shows." - Lisa Friedrich, Stand Up Comedian, SEO Manager, UShip
A film at the Drafthouse and some vintage shopping
"The thing I miss most is my weekend routine. First thing I'm going to do is catch a movie at the Alamo Drafthouse and then head over to Room Service Vintage. There is nothing more satisfying than thumbing through so many velvet Jesus paintings!" - Mike Pendon, aka DJ Jester the Filipino Fist, DJ & Fast Food Placemat Collector
Catch a movie, have Mexican food before getting a tattoo and some drinks, followed by BBQ, a swim, AND a show
"I want to wake up and go see a movie at Alamo Drafthouse with my fiancé. I'd like to do lunch at Amaya's or El Caribe, get a tattoo on the way to Knomad bar, then hit up Barton Springs Saloon. I might sober up with wings from Green Mesquite then a quick swim in the creek before heading to Stubb's or ACL Live to see a show. I don't know. I miss friends, eating, live music, and so much more." - CJ Morgan, Presenter, The CJ Morgan Show 2-7pm on 101x, Director of Digital Content, Waterloo Media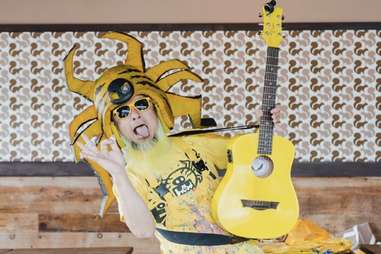 Enjoy spicy, delicious food at Austin's most colorful Thai spot
"I really want to eat at Thai Kun at the Domain! I miss their awesome spicy Thai food and seeing my murals there!!!!! I know they are waiting for me to say, 'Hello Yellow!' and 'Wash your hands before eating!' I can't wait to finally be there!" - Kengo Hioki, aka Peelander-Yellow, Lead Vocals & Guitarist, Peelander-Z, Muralist
Sign up here for our daily Austin email and be the first to get all the food/drink/fun in town.