Yep, fall is here, which means that it's now just about bearable to go out of your apartment. And guess what? That's where most of Austin's coolest events are held! (Note we said MOST.) Here are the ones you don't want to miss in the coming season.
Cirque du Soleil returns to Austin with Zoosa, to tell the story of a loner's search for his place in the world, through the time-honored medium of throwing themselves insanely around the stage.
Somehow outdoing itself year after year, this year's Austin City Limits features performances by Drake, the Foo Fighters, The Strokes, The Weeknd, Deadmau5, Alt-J, Hozier, and many, many more. Weekends only.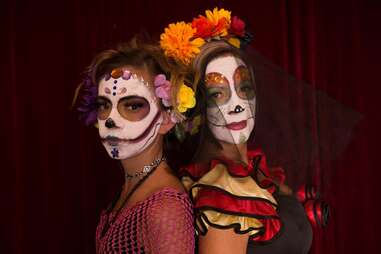 Don your best face paint and head towards the river. Austin's Day of the Dead celebration is your chance to remember friends and family who have died, all while enjoying live music, face painting, art exhibits, and other live performances all on the shores of Lady Bird Lake.
Beer, sausages, women in dirndls. Yes, it's AustOberfest, and yes, given the German heritage in the area, and the BBQ prow of the locals, it is going to be spectacular.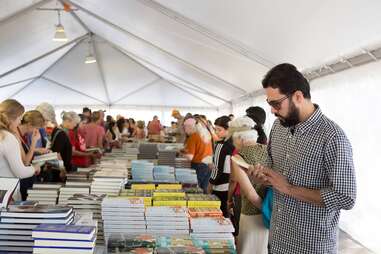 The Texas Book Fest is here. Over 40k lit-lovers descend upon Austin to enjoy readings, autograph sessions, panel discussions, and vendor exhibits from over 250 authors from across the globe.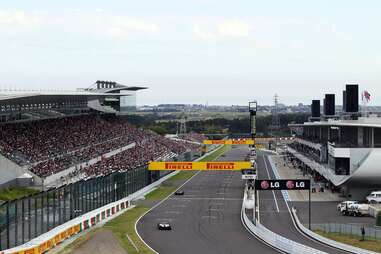 The country's first purpose-built F1 track happens to be here in Austin. There is no better time to check it out than when all the top Formula One drivers come to town for the United States Grand Prix.
Cinephiles unite for this year's 22nd anniversary of the Austin Film Festival. Come enjoy world premieres, local creations, and expert panels held in some of Austin's most prestigious theaters.
No season would be complete without BBQ, and Texas Monthly does its part by gathering the top 50 BBQ joints from around Texas to showcase their meat, complete with live music, cold beer, and plenty of BBQ insights.
A self-described "mega radical" music festival, this year's 10th anniversary of Fun Fun Fun Fest includes performances from everybody from Wu-Tang Clan to NOFX to D'Angelo. But don't take it from us -- let
Bill Nye
convince you.
It's a week of "parties, comedy, pop-up supper clubs and enlightening discussions, all featuring humanity's favorite beverage." That really says it all, but you should still
find out more here
.
Dozens of local artists open up their studios (camps and castles alike) in this annual self-guided art tour. The free event takes place all over the East Side and is a great way to explore local artists and businesses. Weekends only.