Springtime in Austin is immaculate. We're finally in that few-month gap where the weather is not too hot, not too cold. All your out-of-town friends are texting to ask for a last-minute place to crash for SXSW (time to reconsider doing Airbnb?). Here's how best to take advantage of everything this time of year has to offer.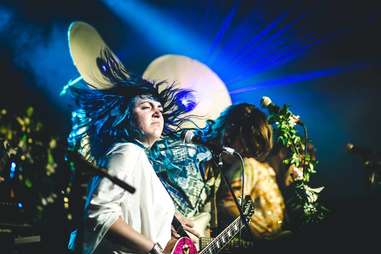 If you're unaware this is about to happen, you're in for quite the surprise. The city's population quadruples, while every available square foot is converted into a party venue. Not sure what events to hit up? Consult our handy
insider's guide
.
This is what you came to Texas for! Bust out the boots and the 10-gallon hat, and get ready to rodeo. Established in 1938, Rodeo Austin is one of Austin's oldest entertainment events, complete with live music ranging from Texas country to punk rock.
There is no green beer to be found at this authentic St. Paddy's Day celebration. The largest celebration in Central Texas, including "International and Local Stars of Celtic Music on Two Covered Stages," is presented by the
Celtic Cultural Center
and keeps everything authentic Irish.
What better way to celebrate the great weather than picking your own strawberries? Out at Sweet Berry Farm, you can fill up on berries and enjoy other attractions, including goats in trees. (Dates listed are for peak season.)
Fusebox festival is a hybrid festival set up to celebrate all the arts. Venues are spread throughout town, and feature performances and exhibitions in theater, music, art, film, writing, and more.
Go cheer on the Triple-A affiliate of the Texas Rangers and see the stars before they're stars. With daily specials ranging from $1 hot dogs and sodas to free fireworks displays, the games are an inexpensive way to enjoy (almost) professional sports. Games run through September 5.
Euphoria has grown to become one of the biggest electronic and hip-hop music festivals in Texas. The 2016 lineup features Above & Beyond, Bassnectar, Dillon Francis, STS9, GRiZ, Juicy J, Tycho, and many more.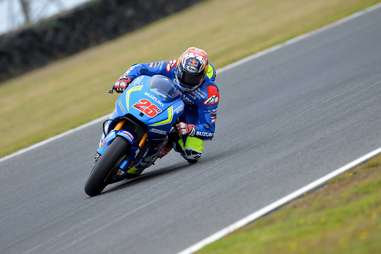 MotoGP is the crazy brother of the motorcycle racing world. All the bikes are custom made and built for the GP series. The fans are loud, rowdy, and ready to watch these 240-horsepower machines fly around the track.
Four days, 9 venues, and nearly 100 performers, including Martin Short, Kevin Smith, David Cross, Anjelah Johnson-Reyes, performing everything from stand-up and sketch to improv and musical comedy, comprise this festival.
Now in its fifth year, the Austin Food + Wine Festival features dozens of tastings, book signings, demonstrations, and interactive discussions. Tickets start at $250, so make sure you're up to eat and drink before taking the plunge.
Celebrating its 53rd year, this Austin classic features free admission, music, and thousands of people in costumes. The event benefits various non-profits throughout Austin, so you can feel good partying in costume.
Go nuts at this free two-day arts festival featuring over 300 vendors lining 6th St (formerly Pecan St). One of the longest-running street festivals, it also has three different stages to enjoy 60 musical acts.