Mother nature has hit us with the 1-2 punch of daylight savings time and the weather change -- but nothing can keep a good Austinite down. Bloody Mary festing, free wine and clothes swapping, sound bathing, cider drinking, Stevie Wonder-singing, and Becky bombing are all on your calendar this weekend. Don your wooliest wear and get on out there.
Friday, November 15th 
High Road on Dawson
This event is like everything you've been "meaning to try," all in one convenient spot. Yes! launches with a chill flow yoga/stretch session, breathwork, sound healing, and a cacao ceremony. Then it kicks up with CBD cocktails plus an ecstatic dance party. And finally, a cool down with a mind altering "Sound Bath." Oh, and then a private rave -- obviously.
Cost: $22+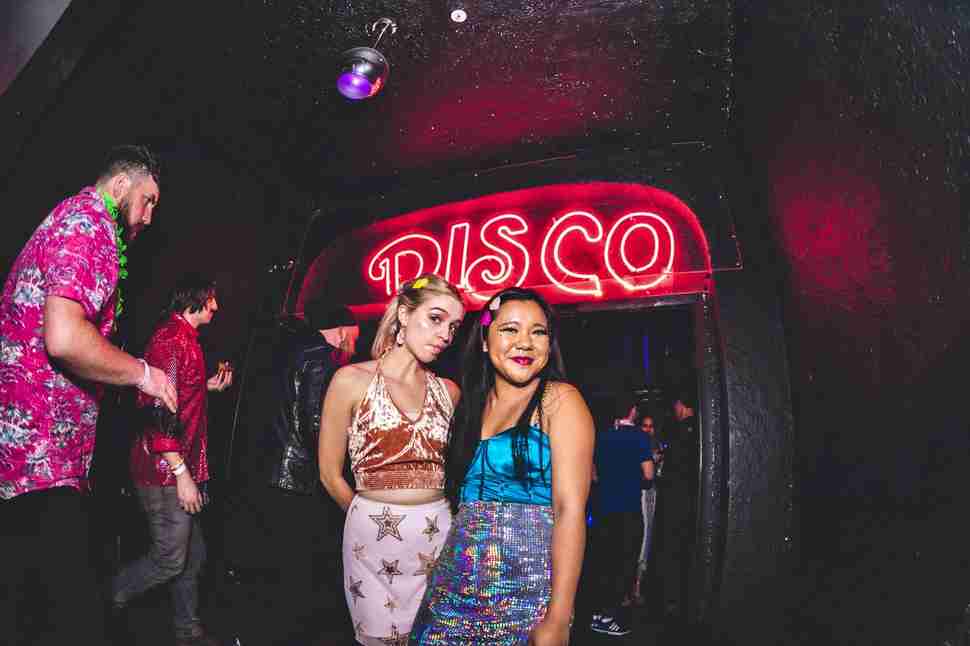 Friday, November 15th 
The Parish
It's Fleetwood Mac 2.0: a Sea of Love Disco where DJs Roxanne Roll & Smooth Sailing remix and edit Mac songs specifically for the dance floor. Channel your inner Stevie and come dressed to groove. The event is plastic free and benefits the Sea Sea Shepherd Conservation Society.
Cost: $16
Friday, November 15th - Sunday, November 17th
Utopian Shift
Celebrate International Recycling Day by upcycling your clothing (and partaking in some free wine!) Bring in clean, gently used items, swap some clothes and some stories, and leave with a new wardrobe. If you're Kondo-ing but can't attend, you can still offload your goods before the events happening each day this weekend.
Cost: Free
Saturday, November 16th
Fairweather Cider
It's Austin Cider Week and if you're a cider freak, head on over to Fairweather. With your ticket, you'll get a souvenir glass and a free pour from Austin Eastciders, Texas Keeper, Moontower Cider, Argus Cider, and Fairweather Cider. Plus the purveyors will be bringing specialty kegs and new releases.
Cost: $20
Saturday, November 16th
Scholz Garten
Anyone who doesn't love Stevie Wonder makes us very superstitious. Blue Mist, the Texas School for the Blind and Visually Impaired Jazz Band, Austin School of Rock, and Foot Patrol rock the wondrous hits of Stevie himself. There will also be interactive activities in the afternoon to share blind and visually impaired culture. 
Cost: $20
Saturday, November 16th & 17th, November 23rd & 24th
East Austin
Austin is chock full of artists we never see. E.A.S.T (East Austin Studio Tour) was created to introduce those artists to the public through inviting people into their private and public spaces. It's totally free, and the events surrounding it are truly amazing. Make sure you check the whole calendar for performances and special events.
Cost: Free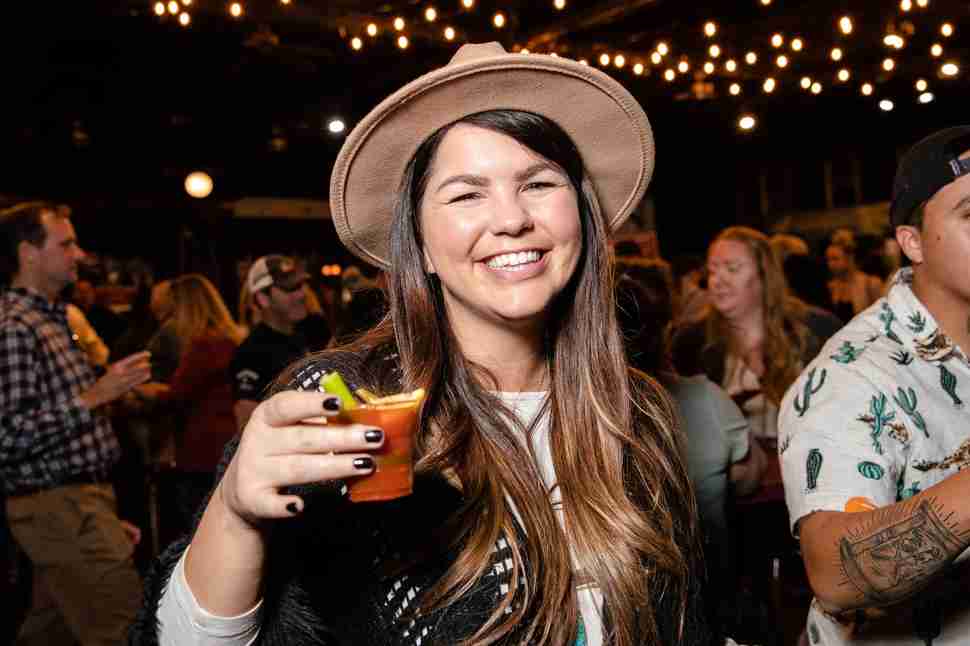 Sunday, November 17th
Fair Market
Spicy, salty, peppery, tall, short, stacked, and everything in between -- the Bloody Mary comes in many shapes, flavors, and decorations. Hit up this event benefiting Boneshaker, where you'll find bloodies from places like Hillside Farmacy and Yellow Jacket Social Club (as well as food). Sure, you could spend your time and money crawling around every restaurant in Austin, but this is probably easier. 
Cost: $45
Sunday, November 17th
Sellers Underground
Your Sunday Funday just isn't right unless you're being your most basic with Beckies Maeve Haven and Alysha Pretty. Pair those athleisure leggings with a scarf and get down on some drink specials, sassafras performances, and at least one Becky Bomb. 
Cost: Free
Sunday, November 17th
Independence Brewing Co
The time is right to eat some chili, y'all. Whether you're on team Bean or team No Bean, sign up to share your best vat of chili or just show up with spoon in hand. Kids are welcome, too, with a bounce house, balloon artist, and kid-friendly food also co-starring. 
Cost: Free
Sunday, November 17th
Container Bar
Dogs are sometimes the only family you want to hang out with during the holiday season. Bring your precious pup to Barksgiving for treats, drinks, coupons, and giveaways. The event benefits Emancipet, and (more importantly) your first drink is free. 
Cost: $15
Sign up here for our daily Austin email and be the first to get all the food/drink/fun in town.