After a week and a half of this weather, it's time for everyone in Austin to do the anti-rain dance -- we love the fast-flowing greenbelt, but are so not fans of being cooped up on the weekend. Between the trippiness of ecstatic dance at Indra's plus the psych show from Brownout, the puppy cuddles at Zilker plus the Second Line at Republic, and the craft beer fest in Taylor plus the Austin scavenger hunt, ain't nobody got time for that kind of damper. Here are your weekend essentials.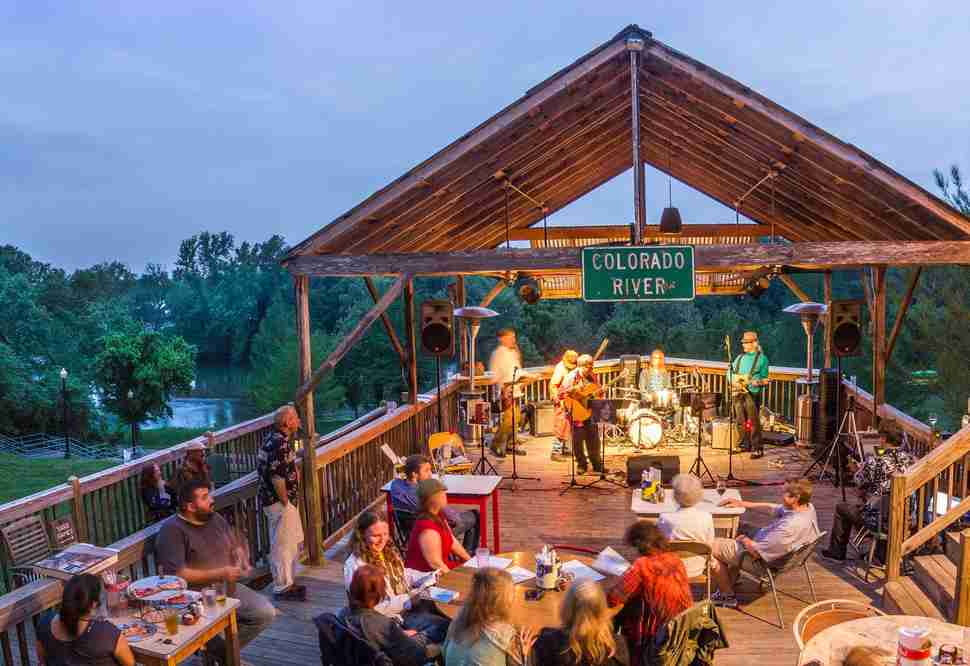 Thursday, May 16th - Sunday, May 19th
Bastrop, Texas
Jack Ingram, Graham Wilkinson, Reckless Kelly, and more will play at Bastrop's city-wide music festival. For those of you who complain that ACL has gotten too big and SXSW is a hot mess, make the 20 minute drive to experience 30+ artists in a much more casual concert experience with some of central Texas' best.
Cost: $40
Friday, May 17th
3Ten ACL Live
Getting in a deep funk is actually a good thing this show by Austin's legendary Brownout. Part of the Rhythm & Vine series, the concert will be lit (literally) and will explore the rarely performed trippy side of their catalog, incorporating visuals from the Mustachio Light Show. A portion of each ticket goes towards supporting the Austin Music Foundation.
Cost: $20
Friday, May 17th
Indra's Awarehouse
You're invited to "cleanse your heart space" at Indra's Awarehouse, an underground artists' dance and events space in East Austin. For something totally outside the box (and totally Austin), show up for yourself with Ecstatic Dance, chanting, sound healing, and a sacred cacao ceremony. Make sure to wear something you can move comfortably in!
Cost: $15-22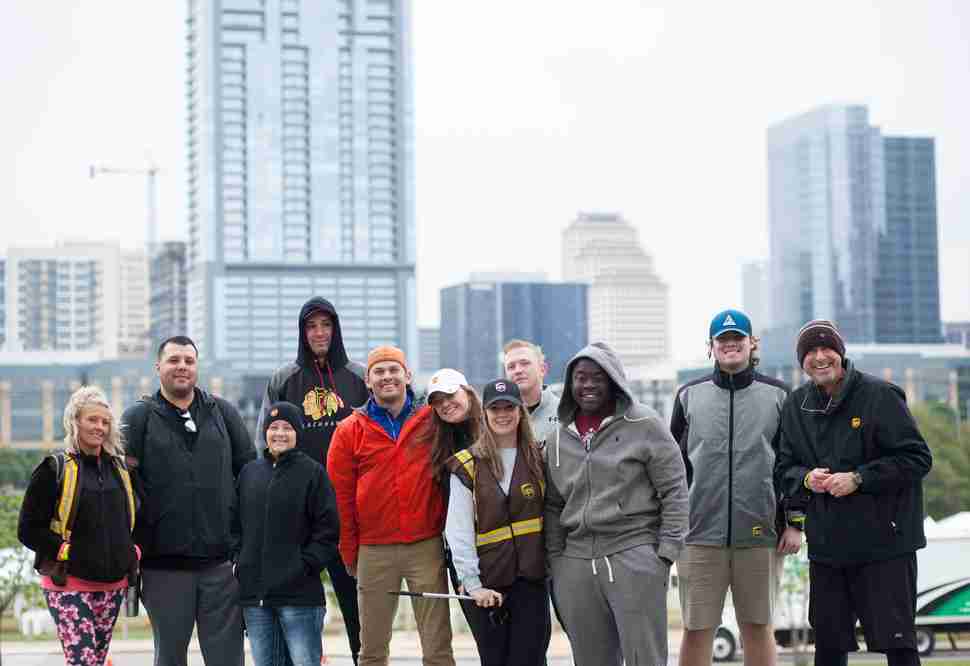 Saturday, May 18th
Texas State Capitol
Show off your Austin smarts and your scavenger instincts at Ruthless Good, a fundraiser for United Way. Teams put their wits together to find locations and items and answer trivia questions for points. Turn your results in by noon and start the after-party at Scholz Beer Garden with drinks and a lunch buffet, live music and games.
Cost: $35+
Saturday, May 18th
C-Boy's Heart and Soul
Feel all the Austin vibes at the Soul of South Austin fest, featuring 11 bands on alternating stages; it's an all day conglomeration of bands and artists, kicking off with Chicago Blues Hall of Famer Carl Weathersby and closing out with Ex-Romantika, a Latin funk band. You'll get your fill of blues, funk, jazz, soul, plus eats from Ovenbird.
Cost: $10+
Saturday, May 18th
Texas Beer Co.
Make the short jaunt to Taylor and knock 14 breweries off your central Texas beer bucket list in one fell swoop. Austin staples like Hops & Grain, 4th Tap, and Zilker will be there along with San Gabriel River, Lake Austin Ales, Southern Heights, and Texas Beer Company, as well as a number of food and wine purveyors.
Cost: $40+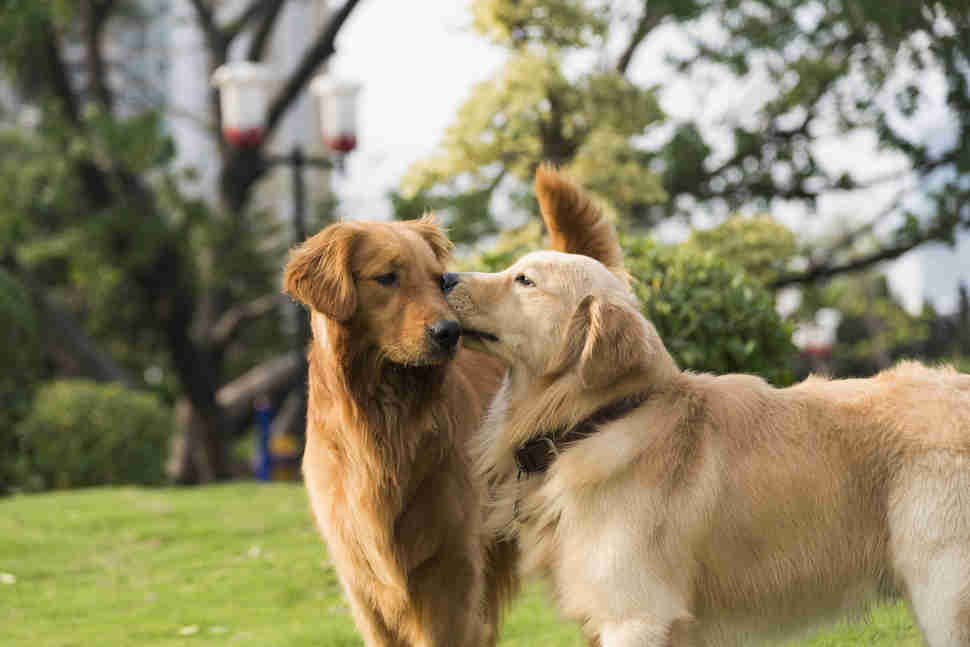 Saturday, May 18th
Zilker Park
Heaven is likely just a giant cuddle puddle of soft fluffy dogs and you can experience it this Saturday at the Goldendoodle and Golden Retriever Meet-up. Bring your own if you're the proud minion of one of these adorable pups, or just come to snap a thousand Instagram photos, pet all the dogs, and in so doing embrace all that's right with the world.
Cost: Free
Sunday, May 19th
Various venues
Big Medium's annual artist expose is a self-guided art event that provides opportunities to meet the artists in their creative spaces. Galleries, temporary exhibitions, and personal spaces give artists a new framework to explore, while Austinites have the pleasure of incorporating more art into their lives.
Cost: Free
Sunday, May 19th
Republic Square
Austin channels New Orleans at this (rescheduled) cultural bonanza with music from All For One Brass Band, The Treme Funktet, Minor Mishap, and more. Don't eat before the event if you want to break it down with some gumbo, etouffee, barbecue, and other Cajun specialties. The Second Line parade starts promptly at 1pm at 4th and Congress, so don't forget those umbrellas!
Cost: Free
Sign up here for our daily Austin email and be the first to get all the food/drink/fun in town.