In the weeks leading up to SXSW, you have to get as much real Austin in as you can. Hydrate now, because with all of these events plus OUTsider Fest, Austin Fashion Week, and JuggleFest, there won't be a dull moment. Prepare yourself for immersive art, big bands, and gender-bending theater along with raucous red carpet events, a pet "paw"ty, and a fun run even you can finish.
Through March 3
Zach Theatre
Hedwig is one of the most beloved and outrageous performances. You gotta see to believe, and this version is fabulous. Dress as you will, laugh out loud, eke out a tear, and love Hedwig in all its glory. Pro tip: You can pre-order wine.
Cost: $55+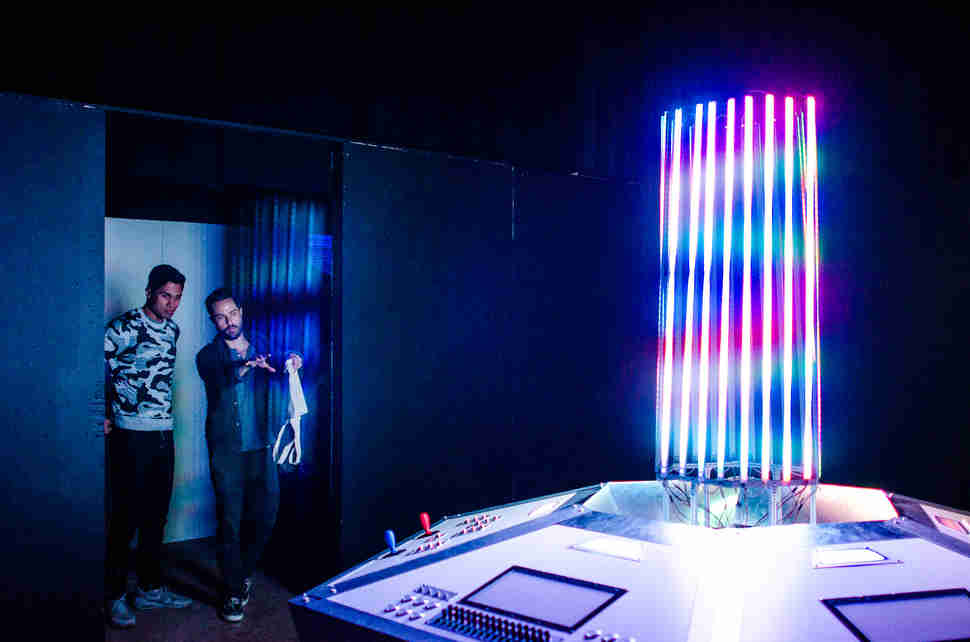 Through March 31
6100 Airport Blvd
Meow Wolf and Marfa are too far for a casual pop-in so check out Light & Sound instead. The interactive art exhibit has 13 artist installations that you're encouraged to participate in. Also, their non-profit partner is the new HOPE outdoor gallery.
Cost: $23
Friday, February 22
Sahara Lounge
Branch out from your rock-based live music choices and hit up Sahara Lounge for Ex Romantika, Atash, and Hard Proof. An all-funky, all-fun lineup where Latin-influenced meets afrobeat meets world music.
Cost: $10
Friday, February 22
Highball
If you long for the golden age of Hollywood, the Highball is your spot to be on Friday night. Free swing dance lessons from Four on the Floor, a rad red carpet, and a musical tribute to the glittery past.
Cost: Free
Saturday, February 23
Mueller Lake Park
Over 1,000 lanterns with well-wishes, hopes, and messages will grace the surface of the lake at Mueller Lake Park. Bring friends and family to join the ceremony, enjoy live music and food trucks for a magical, lit evening.
Cost: $25+
Saturday, February 23
Brush Square
Grilled, roasted, fried, smothered, covered, scattered… however you like your oysters, you can find them at the Austin Oyster Fest along with other seafood snacks. All this plus Bloody Marys, Deep Eddy cocktails, craft beer and live tunes from Robert Kelly and the Blue Mist.
Cost: $60
Saturday, February 23
Travis County Expo Center
Everybody loves a bounce house, and this run features 28,000 pounds of inflatable obstacles. It's an all ages thing so you know you can probably conquer it and have fun. Get off the couch, run the course a couple of times, flail about at the dance party, and leave feeling like a kid again.
Cost: $15+
Sunday, February 24
AFS Cinema
Find costume contests, voting ballots, themed drinks and more at the AFS Cinema Academy Award viewing party. Make sure to dress as your favorite nominated film or actor from 2018. Proceeds benefit programs of the Austin Film Society.
Cost: $12+
Sunday, February 24
Empire Patio
You thought you'd have to wait until SX for a day party but you'll be glad you were wrong. Comedy from Austin great (Chris Cubas!!), professional dog portraits, giveaways, themed drinks and free treats for your four-footed friend. Plus a little re"tail" therapy.
Cost: Free
Sign up here for our daily Austin email and be the first to get all the food/drink/fun in town.