With the New England weather finally (hopefully) cooperating, it's time to start choosing when, where, and how often you should pack up your picnic blanket and catch a great movie outdoors. To help, we've put together this master calendar of every al fresco Boston screening under the sun and stars this summer.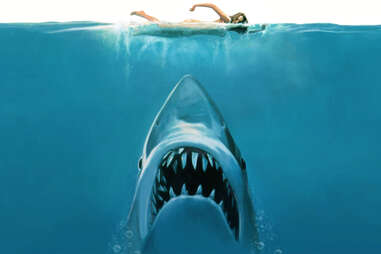 Bring your parents and/or tissues to this classic tearjerker.
One of Cher's greatest acting roles (and one of Nicolas Cage's last great ones).
Yes, they misbehave in your absence.
Do you think Kevin Spacey and Bill Murray ever get together and talk about the times they voiced cartoon cats?
Hugh Grant, Julia Roberts, and a charming London neighborhood you could never afford to live in.
Watch New England get terrorized by the iconic shark at this Narragansett-sponsored screening.
Chris Evans' transformation from 99-pound weakling to buff crime-fighter is simply Marvel-ous (sorry).
Those pets, man.
Guess what Kevin James' character plays in this one.
While the owners are away, the dogs, cats, and mice will play.
Predicted female-to-male ratio: 100,000 to one.
One more time for the koalas in the back.
And another opportunity to see this animated hit.
A bunch of children and a working mother. Hapless father hijinks ensue.
Retreating to the jungle away from mankind sounds pretty good right about now.
Also, Mowgli and Baloo have the best bromance ever.
Did you know Jon Favreau directed this one?
Yes, its feminist bona fides are suspect at best, but you have to love the soundtrack.
It's like a proactive Waiting for Godot.
It's easy to forget that Ellen (Mr. Right) is a great actress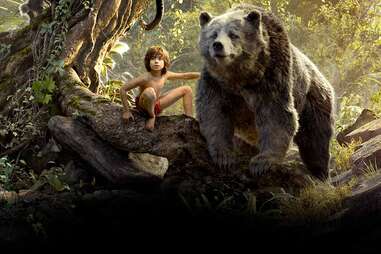 For everyone nostalgic about arcade games.
A classic that only gets better with age.
For what it's worth, it's our niece's favorite movie of 2017 (so far).
Back-to-back viewings!
Have a few laughs while being totally depressed about your favorite childhood toys.
It makes us cry, every time.
From the geniuses behind Wallace and Gromit.

A throwback guilty pleasure with Rick Moranis, Ed O'Neill, and John Madden.
Here's looking at you, waterfront.
Lego Will Arnett can do no wrong.
We repeat: Lego Will Arnett can do no wrong.
And update on the cartoon version, but just as charming.
Benedict Cumberbatch stars as the titular weirdo MD.
Gritty and totally awesome.
Stick around for the amazing cameo at the end.
Hopefully the Red Sox will be in the midst of a pennant race, or else this will just be depressing.
The ant is still terrifying.
Catch up with Maverick, Iceman, and the gang before the sequel comes out.
Sign up here for our daily Boston email and be the first to get all the food/drink/fun the Hub has to offer.