Chances are decent you have either a seder or an Easter brunch on the docket this weekend (some of us have both!). But between and beyond those bookends are some epic spring happenings: alfresco trampolining and cornholing, an awkward sex overshare, and Amanda Palmer's first live performance in six years, to name but three. And if the idea of holiday cooking overwhelms you this year, multiple outside seders and brunches await. Here is everything you must do in Boston this weekend.
Friday, April 19-Saturday, April 20
Mamaleh's
If your brisket is a source of shame every year, turn over the kitchen labor to those who know best. The five-course meal includes a traditional Passover plate (gefilte fish, beet horseradish, charoset, matzo), followed by matzo ball soup, roasted cauliflower salad, brisket with tzimmes, and a flourless chocolate cake to wrap things up. No hiding of the Afikomen, but you can spring for a ceremonial seder plate for the table for an extra $18.
Cost: $57.79 (for the Jewish year).
Friday, April 19-Sunday, April 21
Hynes Convention Center
This is what they refer to as a subculture.The three-day Japanese animation celebration includes cosplay games, industry panel talks, karaoke, and a fashion show, plus many screenings. Oh, and there's even a maid cafe -- and it's kid friendly (with the proper permissions).
Cost: $80 for weekend, $35 for Sunday only.
Friday, April 19
Orpheum Theatre
If you're old enough to have listened to The Dresden Dolls, chances are good you've already devoured Palmer's first solo release in six years, an entirely crowd-funded affair. The local rock folk hero will be performing on piano without any other live accompaniment; expect a darker, more intimate show than in years past. Oh, and ignore the album title: there will totally be an intermission.
Cost: $25, $35, $39.50.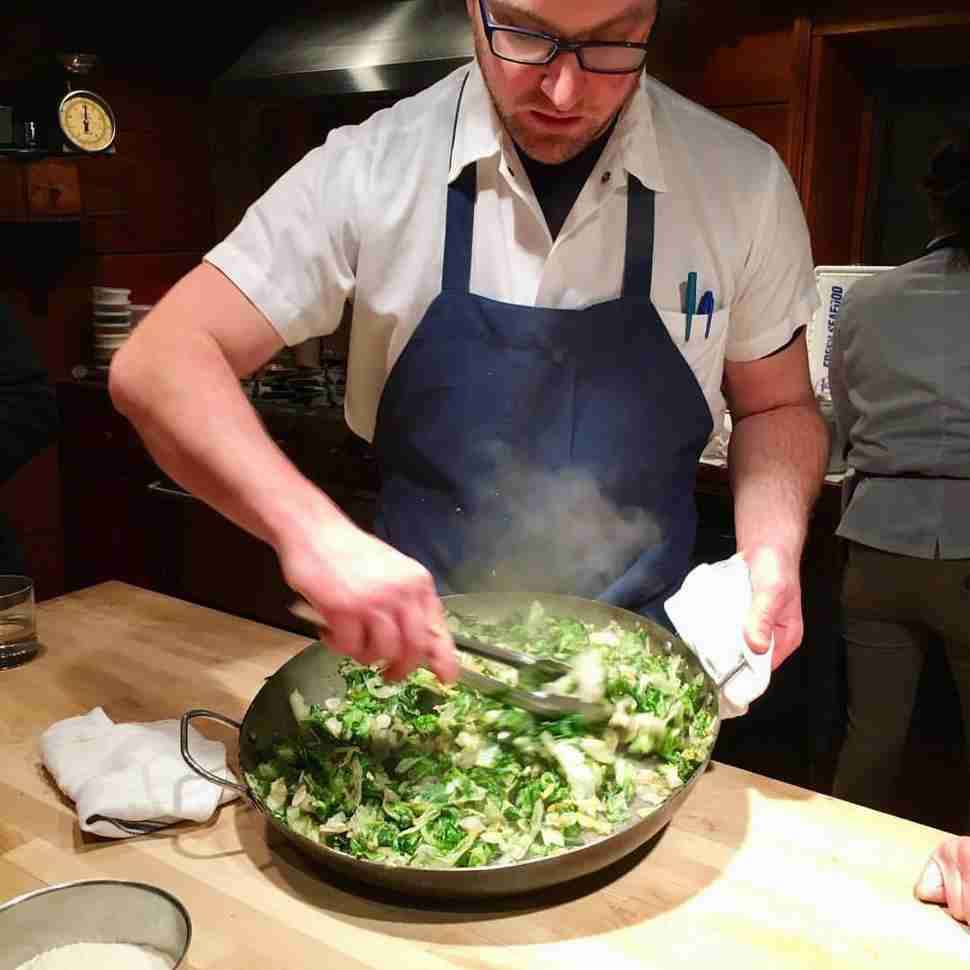 Saturday, April 20
Saltbox Farm
Maybe it's just a tiny grow container on your front porch, but you still want to show your spring growing project as much love as possible. Saltbox Farm Cooking School instructor Aaron Furmanek is matching wits with farm manager Mark Congdon to take you through soil prep, planting, and harvesting (things might get a little dirty, so dress appropriately). You get lunch out of the deal -- specifically a buffet lunch with sandwiches and salads -- plus seeds and plants to take home and kickstart your self-sufficiency.
Cost: $70.
Saturday, April 20
Nick's Comedy Stop
We all have our ugly stories -- we just don't all share them up on stage in front of an audience. Bow before those that do during a night of comedic storytelling featuring some fearless women retelling their most mortifying sex tales.
Cost: $20.
Saturday, April 20
City Hall Plaza
G-rated pleasures are the quickest way to get into the seasonal spirit. For one afternoon, CultureHouse is staging an adult playground with trampolines, giant cornhole, lounge chairs, and… learning? Yep, the installation is meant to engage visitors in a groupthink about human scale in urban design.
Cost: Free.
Sunday, April 21
Catalyst
Once upon a time, Catalyst served up one of Cambridge's most decadent brunches, with mimosa and Bloody Mary bars the stars of the show. They're back for this day only, along with a buffet table groaning with rosemary crusted leg of lamb, French toast with strawberry rhubarb compote, and a Benedict with Old Bay hollandaise.
Cost: $45.
Sunday, April 21
The Hawthorne
Bartender extraordinaire Jackson Cannon just got back from Cuba, which means he has some epic rum stories to share. He'll be pouring Cuban rums by the half-ounce for tasting and tale-telling; stick around for a la carte cocktails and snacks.
Cost: Free to attend.
Sign up here for our daily Boston email and be the first to get all the food/drink/fun the Hub has to offer.