Just when we were starting to resign ourselves to those five-day workweeks… Whew, a reprieve. So what to do with the second long weekend of 2019? Not think about Valentine's Day, for starters -- that pressure cooker of a Hallmark holiday has come and gone (although there are two different mulligan opportunities this weekend). Instead, you have two chances to work off a bit of that chocolate, and one of them has you in your skivvies. There's also s an apres-ski hangout -- no skiing required --  a Hamilton parody, a Daytona 500 viewing party, and a karaoke challenge. Here is everything you must do in Boston this President's Day weekend.
Recommended Video
This Chinese Festival Is Like 'Frozen' Come to Life
See the be-all, end-all musical (sort of) for a fraction of the price at Spamilton
Friday-Sunday, February 15-17
Huntington Avenue Theatre
All you really need to know is that Lin-Manuel has seen it -- twice -- and loves it. The parody comes from the Boston native who brought us Forbidden Broadway. This time around he's gone meta, with a rewrite that spoofs the Hamilton phenomenon; song titles include "Ticket Beggar Woman" and "Straight Guy's Winter's Prom."
Cost: $20-$109.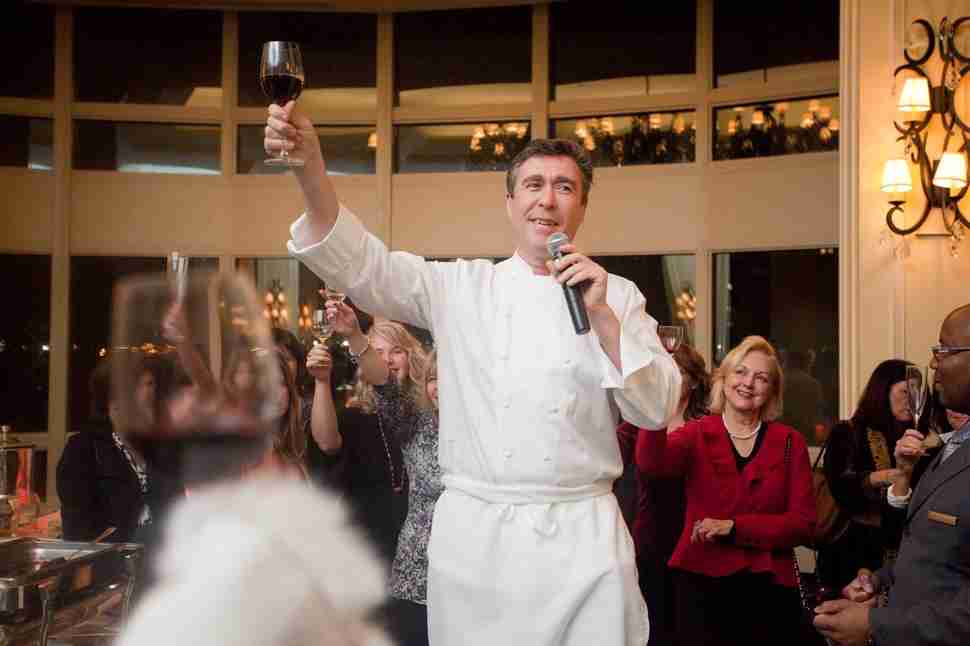 Friday, February 15
Boston Harbor Hotel
So, that last-minute take-out last night didn't exactly dazzle your person. Make it a romantic do-over with a black tie-optional, walk-around reception full of global wine tastings and small plates from Chef Daniel Bruce. What'll also impress: the proceeds go to No Kid Hungry (trust us: altruism is sexy).
Cost: $110.
Saturday, February 16
Smolak Farms
We're still a ways away from the days of fresh, seasonal produce, but you can still support your local farmers at a wintertime blues fest with a buffet meal from the farm kitchen, wine and beer bar, live music from local artists, and even a little dancing.
Cost: $45.
Saturday, February 16
Bow Market
Isn't it a relief just to cut to the good stuff? Bow Market's courtyard transforms into a mountain base for a day, with wood fire pits, igloos, hot chocolate, cold brew cocktails, and a costume contest for most outrageous ski outfit (think neon upon neon). For those who actually take their outdoor sports seriously, there'll also be a PolarFleece pop-up where you can customize a pair of pullovers.
Cost: $15.
Saturday, February 16
House of Blues
So first off, the run is barely a mile. Second off, there's a huge dance party immediately after. Third off, underwear-related costumes are also allowed. But most importantly, your quick strip-down act is for a great cause: The money raised goes towards helping to find a cure for neurofibromatosis, or NF.
Cost: $30 registration fee.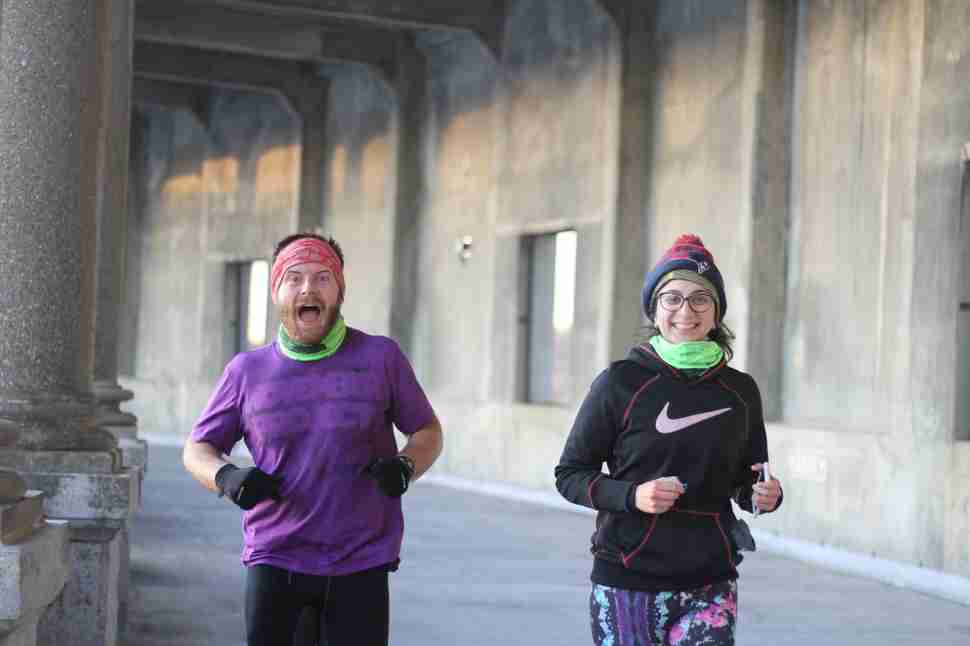 Saturday, February 16
Hatch Memorial Shell
Are you starting to curl up like a pill bug on your couch every evening, unwilling to venture back out to the gym? Shake off the winter rust at a free alfresco workout on the Esplanade that includes running loops, body-weight exercises, and other simple moves to keep the blood pumping. And your reward is instant: bagels, coffee, and hot chocolate right after, plus a free fleece headband.  
Cost: Free.
Saturday, February 16
Home.stead Bakery & Cafe
This isn't just a night for you and your sweetie, but rather anyone who loves anyone: friends, sisters, nephews, neighbors, et al (dogs not invited, alas). And it's a neighborhood affair: crepes prepared by one neighbor, cocktails mixed up by another, and a free performance from two local nylon-string guitarists.
Cost: Free.
Sunday, February 17
Loretta's Last Call
A prime time sporting event is a prime time sporting event, whether you're a NASCAR devotee or newbie. So don your pitmaster jacket, sidle up to the build your own Bloody Mary bar, enjoy some pre-race live bluegrass, and otherwise embrace the honky-tonk.
Cost: Free to attend.
Sunday, February 17
Hojoko
The restaurant's sing-off is back for a second year -- and this time the judges aren't chefs, but an even more finicky bunch: local drag performers. Get there before 10pm to sign up, then prepare to face the discerning ears of Qween Toast, Chickpea, and Akira Oni. And if it your high notes fail you, don't despair: there's one more round next Sunday.
Cost: The price of your liquid courage order(s).
Sign up here for our daily Boston email and be the first to get all the food/drink/fun the Hub has to offer.