Finished all your shopping and your wrapping and your decorating and your year-end work projects yet? Oops, sorry, did we scare you? No worries -- this weekend has you covered. For starters, there are no less than three different holiday markets, making it that much easier to load up on the prezzies. Looking for an early gift idea? A ticket to Somerville's annual Illuminations Tour or the MFA's new Ansel Adams exhibit would nicely fit the bill. And then there are the holiday stress relievers: opportunities to eat your feelings, drink your feelings, and throw axes at your feelings. Here is everything you must do in Boston this weekend.
Recommended Video
Turn Your Old Fruit Into Booze With This New Gadget
Work through your seasonal angst by throwing sharp objects at Urban Axes
Friday-Sunday, December 14-16
Urban Axes
This little rascal announced its opening after our deadline last week. No matter: You've waited out the neophytes. Think of it as darts, only far more medieval -- the overhead hurling of large axes towards a wooden target (after a rigorous training session, of course). Gather a brutish team or go in by yourself to discover fellow woodsy types; snacks are currently available, with wine, beer, mead, and cocktails becoming available in the next week or two.
Cost: $25 an hour for walk-ins; $45 per person for group bookings (6 people minimum).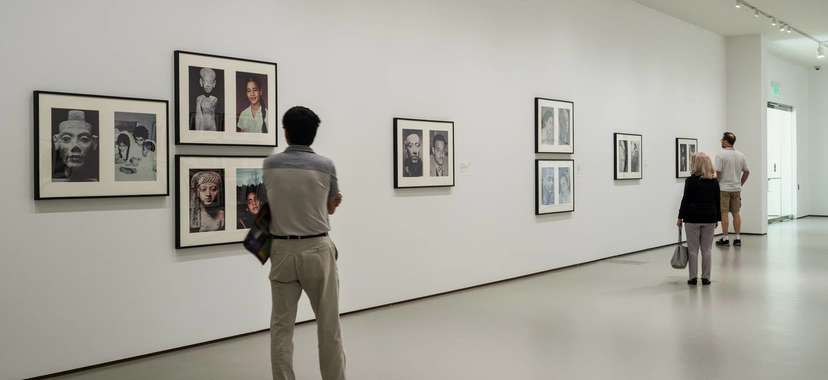 Friday-Sunday, December 14-16
Museum of Fine Arts
His nature photos stand alone. But when placed alongside both old geographical survey images and the works of contemporary artists -- may of whom shot similar locales and explored related themes -- Adams' work gains added resonance, especially in this era of accelerating climate change.
Cost: Free with admission ($25).
Give yourself the gift of fish eggs during Les Zygomates' holiday caviar service
Friday-Saturday, December 14-15
Les Zygomates
Didn't your parents/boss/trust-fund bud promise you a special dinner this year? Cash in that chip and savor one ounce of Sasanian sturgeon caviar–sustainably sourced, packed to order -- served alongside toasted sourdough points augmented by smoked salmon, crème fraîche, chopped eggs, shallots, and chives. The deal is available through December if you're looking to pay the treat forward (post-end of year bonus, perhaps?).
Cost: $150.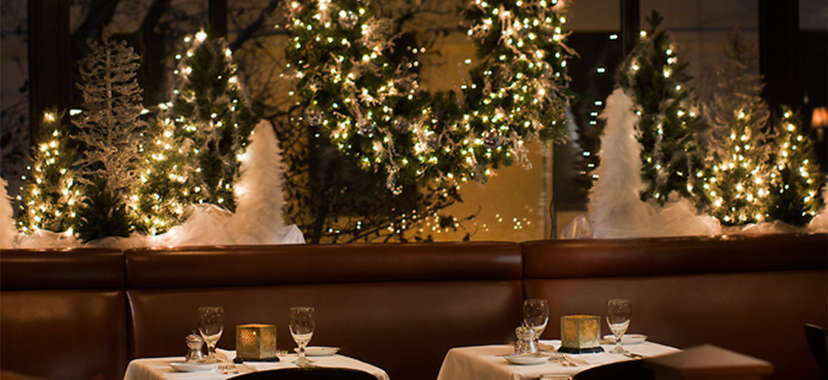 Dine like you have an expense account during the Grill 23 & Bar holiday lunch
Friday, December 14
Grill 23 & Bar
Live the three-martini life as Grill 23 opens its doors for its annual, two-week lunch service. You can nab a spot near the fireplace and enjoy decadent dishes like steak frites ($33), lobster roll ($36), or the wide array of a la carte cuts, from the 10oz filet mignon ($51) to the 100-day aged prime ribeye ($59).
Cost: A la carte.
Saturday-Sunday, December 15-16
Cambridge Rindge & Latin School
Why buy predictable gifts on Amazon when you can buy singular gifts from international, free-trade vendors? Over two weekends (next weekend's event takes place at Hynes), the bazaar lets you interact with indigenous artists, all the better to learn about their jewelry, textiles, paintings, and more.
Cost: Free to attend.
Saturday, December 15
Cambridge School of Culinary Arts
We don't need an excuse to buy baked goods, but here's one anyway: all proceeds go to two terrific local causes, Community Cooks and Women's Lunch Place. Now, about those homemade goodies: Expect everything from peppermint bark to cinnamon rolls to French macarons to cookies upon cookies -- plus raffle items like cookbooks and restaurant gift certificates.
Cost: Free to attend.
Feel badly about your own decorations after the Illuminations Tour
Saturday, December 15
Somerville City Hall
Somerville residents do not hold back during the holidays: over-the-top lights, ornaments, shrines, and inflatable lawn decor are all the order of the day. After a 45-minute trolley ride to take in all the holiday gaudiness, enjoy hot chocolate and cookies as you compare notes on the craziest houses.
Cost: $15 (cash or check only).
Feel free to spill all over yourself at the Ashmont Grill Ugly Sweater Holiday Brunch
Sunday, December 16
Ashmont Grill
Because LED-light reindeer sweaters were made to be ruined. Stuff yourself with messy foods like stuffed brioche French toast, brunch tacos, and a fried egg BLT while enjoying Christmas cocktails and seasonal music. But don't get too grimy: There's a prize for the most god-awful pullover.
Cost: Bring a scarf, hat, or pair of gloves to donate.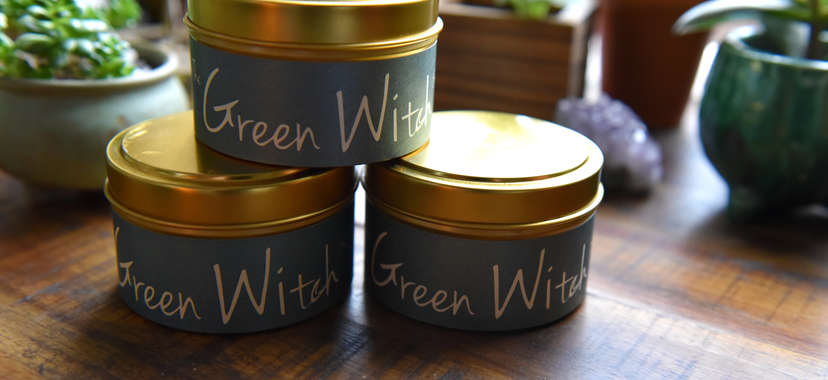 Sunday, December 16
ONCE Somerville
The is true renegade retail: The indie hat trick of ONCE Somerville, High Energy Vintage, and Hear Me Roar Artists come together for a hyper-local, hyper-progressive sip and shop market spotlighting more than 20 vintage and artisanal vendors.
Cost: Free to attend.
Sign up here for our daily Boston email and be the first to get all the food/drink/fun the Hub has to offer.