Can You Believe They Made a Movie Festival of This Stuff?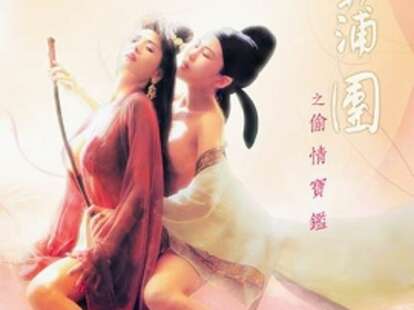 Cinematic love-making has been criticized for being everything from excessively romantic, to excessively satisfying. Well, get ready for excessively funny, at Silent Movie Theater's ***************: ****'s *******! Film Series
Each Saturday this month the SMT's screening a forgotten humor-heavy sexploitation film, organized by a crew that's done a slew of other similarly minded fests (with -plotations ranging from Christianity to ultra-Violence). The films
5/9:Sex and ZenThis beautifully shot Hong Kong ode to insane lovin' features a man who ignores the pleading of an anti-adultery monk, and then, in order to get busy as much as possible, decides he'd like his pants to be concealing something a little more, um, equestrian
5/16:Mondo Sexo Mix NightFollowing a bevy of silly-sexy shorts edited mash-up style (old sex-ed vids, adult film shoot outtakes, etc), the main attraction's a saucy jaunt exploring the amorous possibilities of man and Muppet
5/23:X-Rated Animation NightFollowing some shorts, check out the feature Once Upon A Girl, an explicit cartoon satirizing everything from "Jack and the Beanstalk" to "Little Red Riding Hood", some of whose animators used to draw for Disney, while others did time at Hanna-Barbera, all the while dreaming of Snorking
5/30:Pu**y Talk/ChatterboxA double-feature of thematic retro cinema: two humorous 70s-era movies featuring talking ladyparts. The first is French, and contains even more puppet business, while the second's from the US, and was shot by the director of photography for Silence of the Lambs, perhaps because he was sick of all the chatter.