Now that the humidity levels are finally dipping below, you know, 150%, it's starting to feel safe to leave the house again. So as the temperature drops and the sweaters come out, you'll want to start packing your schedule with a ton of fall-friendly activities and outings. From foodie-focused experiences and a multiplicity of events involving beer (obviously) to more family-friendly affairs and activities, here are all the occasions worth putting on your calendar.
September 6-9
Dilworth
The Yiasou Greek Festival at Holy Trinity Greek Orthodox Church in Dilworth is a must-attend. So much so that the line to get in typically wraps around the block. Hey, it's worth it for the authentic gyros, live music, shopping, wine tasting, and (duh) the baklava sundaes. Pro tip: there's also a drive-thru option.
Cost: $3
September 15
South End
Regardless of your feelings on pumpkin spice lattes and the time that they should appear on the Starbucks menu, it's probably safe to say that an appreciation for autumn and beer is a universal thing, right? That's why you should make it a point to be at Sycamore Brewing's Pumpkin Fest. You'll find your favorite fall brews (including Gourd Have Mercy!) plus live music and food trucks.
Cost: Free
September 21-22
Freedom Park
Why go to HomeGoods and grab the same wall art that everyone else has when you can shop local? At Festival in the Park, over 150 artisans sell their beautifully crafted work, using Freedom Park as a scenic backdrop. Get to know the artists as you browse pottery, paintings, and more.
Cost: Free to attend
September 21-23
LoSo
Olde Mecklenburg Brewery offers up its version of Germany's traditional Oktoberfest celebrations with live music, food, and (duh) plenty of fresh-brewed beer. Someone's winning a trip to Germany, so make sure you're in attendance.
Cost: Free
September 27
South Park
You love to drink wine, but do you know the history behind your favorite glass? At Corkbuzz's The Founding Fathers of Wine class, you'll learn the story of the individuals who have shaped some of the most important wine-producing regions across the globe. Whether you're a history buff, a wine lover, or both, it's the perfect way to spend an evening.
September 29
Bojangles Coliseum
A must-attend for beer enthusiasts, Oktoberfest returns for its 19th year. Sample the wares of dozens of brewers, many from the Southeast. There's also a Cider Row, if hard ciders are more your thing.
Tickets: $42
September 29
Huntersville
Now in its 25th year, the Carolina Renaissance Festival and Artisan Marketplace returns once again. Travel back in time and watch knights jousting on horseback, take part in plenty of feasting, check out falconry shows, and do some shopping.  
Cost: $24 purchased online or at Harris Teeter
October 1
Carowinds
Halloween is fast approaching, and every adrenaline junkie's favorite hangout, Carowinds, is transforming accordingly. Welcome to Scarowinds, a perfectly creepy fright fest to get you in the mood for all things ghosts, ghouls, and goblins. There are over 500 monsters just waiting to make your acquaintance so, um, good luck
Cost: Tickets start at $31 when you buy online
October 6
U.S. National Whitewater Center
Sample cider, participate in a yoga class, listen to live music, and even try your hand at a Build Your Own Boat competition. It's the perfect way to welcome the season.
Cost: $6 per car to park
October 6
Uptown
The 7th annual Hola Charlotte festival comes to uptown Charlotte in a spirited celebration of Latin American culture. Browse the Latin American cultural village, sample authentic cuisine, check out a street art show, and watch live music and dance performances.
Cost: Free to attend
October 10
South End
Throw on your best fall outfit and head out to the South End Wine Festival. You'll expand your wine drinking repertoire, plus there's live music and plenty of food. Added bonus: you're drinking for a cause. Proceeds from the event benefit Classroom Central.
Cost: $35
October 13
South End
Grilled cheese is arguably one of the most perfect foods. It's simple, it's affordable, it's comforting, and it doesn't matter how old or sophisticated you are, it's always a satisfying choice. Celebrate this golden, toasted beauty at the Grilled Cheese Festival. You'll try unique twists on the childhood favorite, and will get to weigh in on who YOU think deserves the title of Charlotte's Best Grilled Cheese.
Tickets: $20
October 15
South End
Whether you like your chili extra-spicy, made with turkey, or with other ingredients entirely, you'll probably find it at the South End Chili Cookoff. The event features four categories: red, vegetarian, "The Other Ones," and People's Choice. Sample the entries, cast your vote on who dominated the competition, and get some tips for your next at-home chili night. The proceeds benefit four worthy charities.
Cost: $12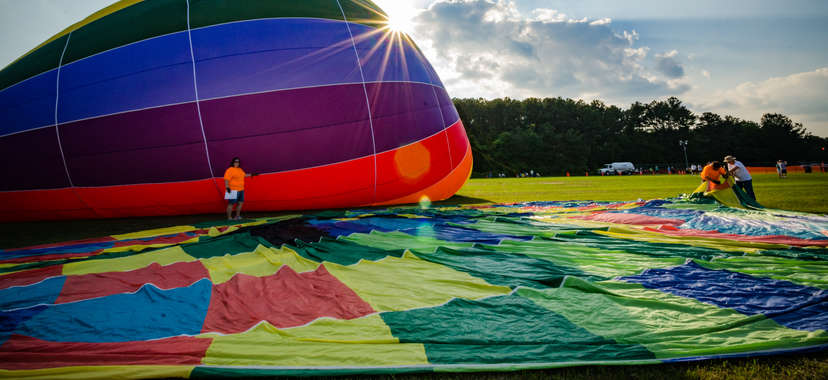 October 19-21
Statesville, NC
Hot air balloon rides are no longer reserved strictly for contestants on any number of Bachelor-related shows. At the Carolina Balloon Fest, you've got plenty of opportunity to book a ride in one for yourself. You'll also find plenty of delicious food, beer and wine, and some friendly balloon-related competition.
Cost: Advance weekend passes are $35
October 27
Uptown
Do you think your Panthers-themed pumpkin took some serious handiwork? Think again. The GUTS pumpkin carving competition takes gourd art to a whole new level. Local and regional artists face off to raise money for the Make-A-Wish Foundation. It's fun, it's festive, and in 2017 the event raised $48,000. Whoa.
Cost: $10
October 27
Uptown
If you're planning on showing up in a cliche costume to the Rich and Bennett Halloween bar crawl, think again. Attendees go all out, so you'll want to step it up a notch. Make sure to leave the sexy nurse outfit at home and drink your way through more than 20 bars, each with specials for attendees. If you're especially proud of your efforts, enter the costume contest.
Cost: Early bird tickets are $10
November 2
Ovens Auditorium
If you're a true '90s kid, you spent hours watching Double Dare and dreaming about what it would be like to take the physical challenge. Now you can get up close and personal with the iconic show as it takes over the Queen City. If you're really lucky, you could be chosen to compete.
Cost: Tickets start at $30
November 3
Throughout the city
Lace up your sneaks and get ready to shatter your PR when you take part in the Novant Health Charlotte Marathon. The course snakes its way around the streets of the Queen City, giving you a scenic view as you pound the pavement. Not quite in marathon shape? No problem. Maybe the half-marathon or 5K options are more your speed.
Cost: $125 to register for the marathon, free to cheer the runners on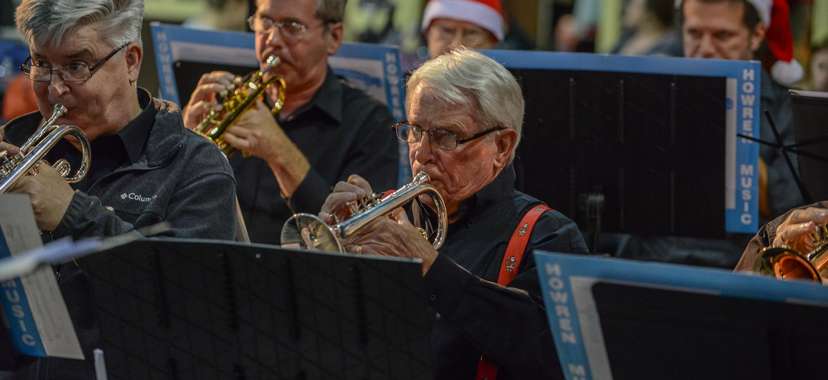 November 8
The Park Expo Center
It's hard to believe, but the holiday season is almost upon us. This year, try a different approach and don't wait until the last minute to grab gifts for everyone on your list. The Southern Christmas Show has a plethora of adorable, thoughtful gift options for even the hardest to shop for names on your list. Seriously, if you can't find something for them here, then they've earned themselves a gift card.
Cost: $13
November 23
Uptown
Before the triptofan hits and those three slices of pecan pie settle in your stomach, take in some Thanksgiving Day festivities. Floats. Marching bands. Holiday good cheer. This parade has been a Queen City tradition for 70 years, and for good reason.
Cost: Free to attend, but you can pay for reserved seating
Sign up here for our daily Charlotte email and be the first to get all the food/drink/fun in the Queen City.