One good thing about winters in Chicago? The city goes all out for the holidays. So quit your damn belly-aching already and get out there and enjoy the merriment with these top holiday events taking over the city from Thanksgiving to New Year's Eve. You'll be glad you stuck around. But in case you did decide to head out of town, ever hear of a little thing called FOMO?
MORE: Here's our full guide to everything you must do all season-long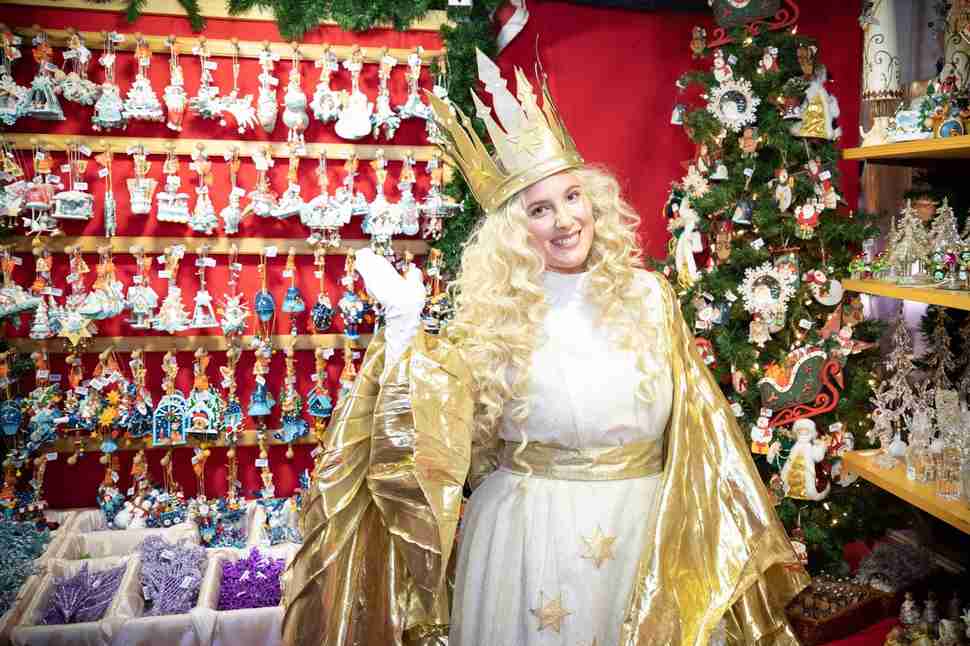 Now through December 31
Daley Plaza & Gallagher Way
Get a quick dose of holiday cheer at this 24th annual German-styled Christmas market popping up in Daley Plaza and the Wrigley Field-adjacent Gallagher Way.
Cost: Free 
Now through December 31
Second City
No holiday season is complete without Second City's take. This year's holiday show, Deck the Hallmark: A Greeting Card Channel Original, skewers the absurdity of the holiday movies "that have kept cable networks in business and former child stars employed."
Cost: $31-$46 
Now through January 5
Woodie's Flat
Woodie's Flat transforms into a winter wonderland with themed food items including the Bad Santa Skillet, cocktails like Merry Christmas You Filthy Animal, and Buddy the Elf Jell-O shots to pair with special events like themed brunches and Cousin Eddie's Speakeasy.
Cost: Depends (there may be a cover on weekends or "nights in high demand")
Now through January 6
809 W. Evergreen Avenue
Everyone's favorite over-the-top Christmas bar returns this year with four bars on three levels featuring Christmas-themed cocktails, DJs, dance floors, a bar covered in Christmas wrapping paper, and all manner of Insta-approved decorations going down until 4am seven nights a week.
Cost: $15-$112.50
Friday, November 29-Sunday, December 8
Chicago Theatre
It's the classic Christmas tale, as told by Cirque du Soleil. So you know it's gonna get weird.
Cost: $38.50-$133.50
Friday, November 29 - Sunday, January 5
Lincoln Park Zoo
Oh, this? Just 2.5 MILLION lights with hundreds of large-scale themed displays, trippy musical light shows, live ice sculpture carving, strolling carolers, a lights maze, a Ferris wheel, and special events like a holiday night market December 3 and a craft beer fest December 12.
Cost: Free admission (special events and experiences require purchased tickets)
Saturday, December 7
Various Hyde Park locations
This neighborhood-centric event sponsored by University of Chicago sets up shop at locations across Hyde Park for photo ops, ice carving demos, holiday movies, dance performances, appearances by Buddy the Elf, and caroling with Fourth Ward Alderman Sophia King. You don't see that every day.
Cost: Free
Saturday, December 7
Martyrs'
This annual Krampus-themed holiday market includes local artists and crafters, Paulina Meat Market sausages and German potato pancakes, and plenty of oddball Krampus costumes starting with a short parade around the venue.
Cost: No cover
Saturday, December 7
Brauerhouse Live
Instead of shopping at a suburban mall for wholesome holiday gifts under the soothing sounds of Bing Crosby, head to this Krampus-themed market to pick up weird art, taxidermy, horror, Ouija, and other oddball items at a suburban brewery while live Motorhead and Black Sabbath bands play.
Cost: $5-$10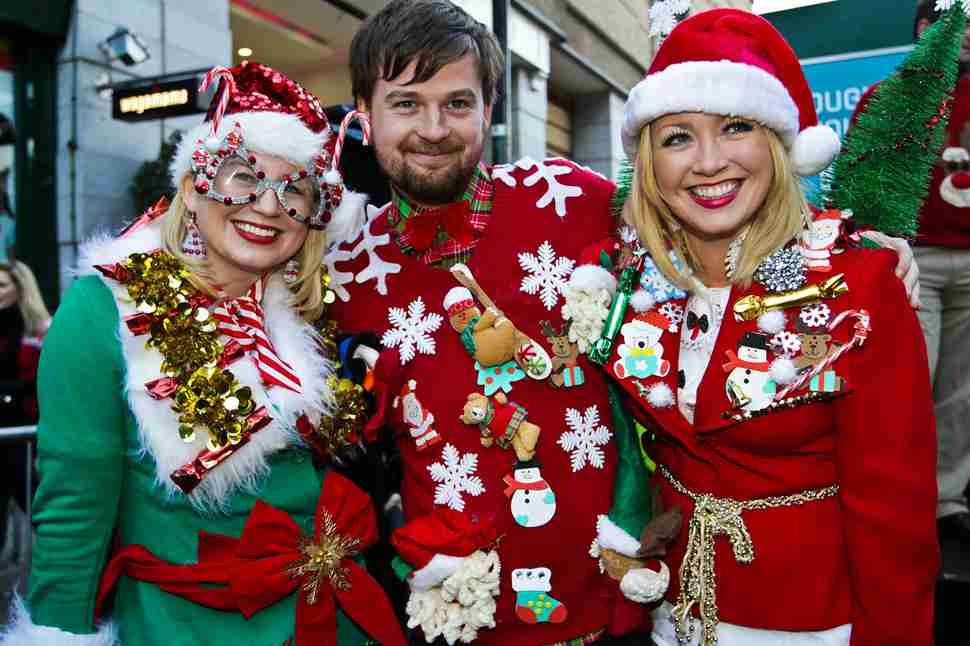 Saturday, December 7
Various downtown locations
There are Santa-themed bar crawls. But there is only one SantaCon. This 14th annual bar crawl hits bars, clubs, and photo op locations across Downtown to freak out tourists and cause plenty of holiday-themed mischief (including caroling at the Art Institute). And yes, full Santa suits or other Christmas-themed costumes are required.
Cost: Free (donations accepted)
Saturday, December 7
Starts & ends at She-nanigans
Santas running up and down Rush Street in Speedos. In Chicago. In January. What more do you need to know?
Cost: $50-$200
Saturday, December 7-Sunday, December 8
Bridgeport Art Center
Browse handmade wares from 250+ artisan makers with DJ vinyl sets from Lumpen Radio and Reckless Records, seasonal cocktails, eats from local vendors like Happy Lobster and Fat Shallot, and interactive installations.
Cost: Free admittance
Sunday, December 8
Theater on the Lake
Running isn't exactly our idea of fun, but a Christmas-themed 5K and 3-mile run that ends with a Vienna Beef hot dog bar and brunch cocktails can't be all bad. Or you can just show up for the after-party panting really loud.
Cost: $20-$45
Wednesday, December 11-Sunday, December 15
The Aragon
This year's annual 101WKQX-sponsored live rock showcase features nightly performances from different headliners including Mumford & Sons, Twenty One Pilots, The 1975, Cage the Elephant, and 311, with afterparies at the Cubby Bear.
Cost: $55 Sunday (Wed-Sat sold out)
Thursday, December 12 - Tuesday, December 24
Music Box
It's the 36th edition of this annual Christmas tradition where you can sing along to Christmas music during nightly double feature screenings of It's a Wonderful Life and White Christmas. No, you're not too cool for this.
Cost: $13.50-$24
Saturday, December 14
Various Wrigleyville locations
It's the 24th edition of this infamous Christmas-themed bar crawl that starts at 9am, hits more than 30 bars, and ends with you passed out somewhere you shouldn't be. Under a "meme" theme for 2019, this year's edition includes meme scavenger hunts and costumes in addition to live bands, all-day karaoke, a breakfast buffet, and plenty of questionable behavior.
Cost: $23-$40
Saturday, December 21
Moe's Cantina River North
Get your fill of holiday-themed cocktails such as eggnog, mulled wine, spiked hot chocolate, and more at this festive afternoon event with photo contest and giveaways.
Cost: $20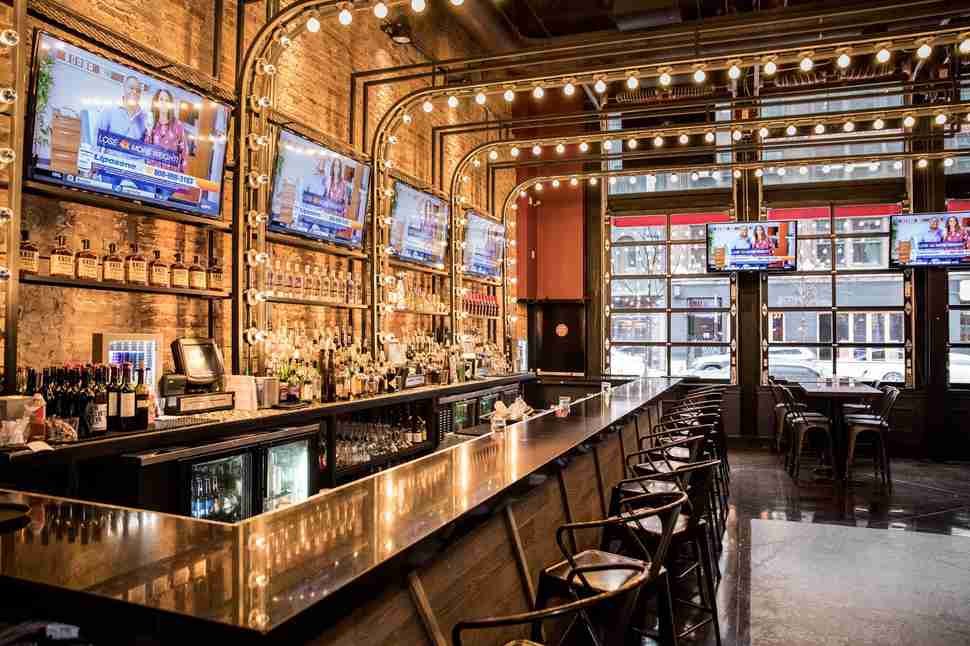 Tuesday, December 24
Joy District
Raise money for the Jewish United Fund and other groups via two levels of schmoozing and dancing at this long-running Christmas Eve tradition with DJs, a photo contest, giveaways, and more.
Cost: $10
Tuesday, December 31
Concord Music Hall
Who better to party with on New Year's Eve than the King of Partying himself? Get ready to sweat. Air Credits open.
Cost: $30
Tuesday, December 31
The J. Parker
New Year's ain't exactly rooftop weather in Chicago, but that doesn't stop one of Chicago's best rooftop bars from throwing this stylish masquerade ball with open bar, champagne toast, live DJ, and passed appetizers.
Cost: $125-$150
Tuesday, December 31
Girl & the Goat
If you'd rather not spend your NYE amidst thumping EDM and the intoxicated masses, take a more chill approach to 2020 at this intimate family-style dinner in the basement wine cellar of Girl & Goat with a 10-course tasting menu curated by chef Stephanie Izard and paired with sparkling wines to accompany each dish.
Cost: $250
Tuesday, December 31
Artifact Events
Toast the end of 2019 with a bevy of craft brews from 25+ Chicagoland brewers plus canned cocktails in addition to live music, dueling pianos, bar games, a wine bar, specialty cocktails, and butler-passed hors d'oeuvres in a cool event space. Hey, 2019 could have been worse.
Cost: $149
Sign up here for our daily Chicago email and be the first to get all the food/drink/fun in town.