Two words: Simpsons burlesque. Now that we have your attention, please allow us to tell you what else your Chicago weekend has in store for you. In addition to the aforementioned Simpsons parody, there's also a pair of awesome Oktoberfest parties and arts showcases, a block party hosted by Goose Island, a taco festival if you're trying to eat this weekend, and a massive Japanese festival complete with live swordsmanship. Oh, and Marc Maron's in town. Here's everything you need to do in Chicago this weekend.
Thursday, September 19 - Sunday, September 22
Various locations
Andersonville doesn't just throw an arts fest. They throw a whole arts week -- well, four days actually -- starting with self-guided art walks in pop-up galleries open Thursday through Sunday across dozens of neighborhood businesses including churches, insurance companies, hair salons, and more. Friday is the Night of 100 Parties with parties going down at more than 50 locations, plus a pop-up Arts Week headquarters tent outdoors at Farragut and Clark and free pedicabs available between locations. Saturday and Sunday are the Andersonville Arts Fest on Clark between Winona and Argyle with 100+ juried artists plus live music and local craft brew. Whew.
Cost: Andersonville Arts Fest $5 suggested donation; art walks and parties free
Recommended Video
Timothy DeLaGhetto & David So Take Over LA's Premier Foodie Event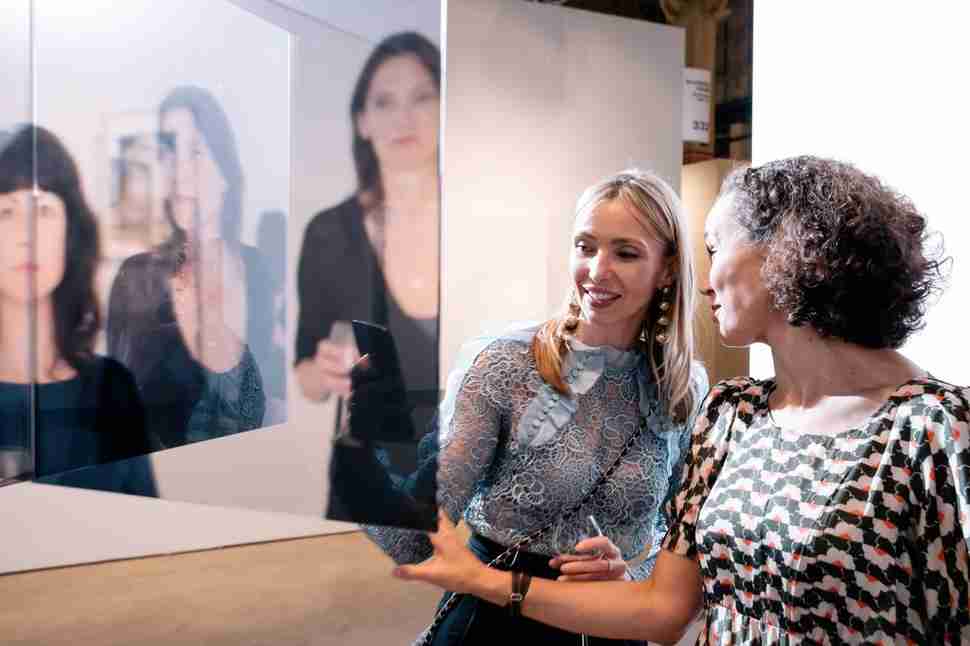 Thursday, September 19 - Sunday, September 22
Navy Pier
This massive art exhibition brings together 135 international galleries from 24 countries, with a huge number of programs and events happening throughout the week leading up to the main expo including gallery talks, receptions, and live music -- including a performance of Bauhaus Live at Kaplan Institute.
Cost: $30-$50
Friday, September 20
Elbo Room
Looking to try something a little different this weekend? How about burlesque? How about Simpsons burlesque? That's right, folks, Matt Groening's erstwhile cartoon characters get the X-rated treatment at this comical night of burlesque, drag, trivia, and more. Just nobody tell Comic Book Guy about it, okay? ("Worst. Burlesque. Ever.")
Cost: $20-$25
Friday, September 20
Chicago Theatre
Marc Maron's Hey, There's More Tour makes its way to the Chicago Theatre for a night of well… Marc Maron.
Cost: $45
Friday, September 20 - Saturday, September 21
Goose Island Fulton Street Brewery
Iconic Chicago craft brewer Goose Island hosts its annual fall block party with another stout assemblage of live indie bands including Jenny Lewis and Kurt Vile, plus 20+ beers (all beers just $3) and an assortment of Chicago-style eats.
Cost: $10 suggested donation (to your choice of a few local charities)
Friday, September 20 - Sunday, September 22
NEWCITY Plaza
After a successful debut, this Japanese cultural festival is back for an expanded second year complete with a delicious lineup of authentic Japanese cuisine, martial arts, taiko drumming, ink painting, swordsmanship demonstrations, live comedy and DJs, cosplay contests, handwritten calligraphy, Japanese street fashion, and more. And, yes, there will be ramen (plus sake, Sapporo beer, and a ramen-eating contest).
Cost: $2
Saturday, September 21
Metropolitan Brewing
No tickets. No reservations. No BS. Just show up to one of Chicago's finest breweries and drink. Drink what, you ask? We're glad you asked. How about beer collaborations with Kuma's Corner and the Chicago Athletic Association? How about live music from Chicago's leading animal-themed circus punk marching band Environmental Encroachment and DJs from badass local record store Bucket O' Blood? How about food trucks like DönerMen, Yum Dum Truck, and more? How about you stop asking so many questions?
Cost: Free admission
Saturday, September 21
Chicago Bridgeport VFW Post 5079
Instead of the same old Oktoberfest party with the same old corporatized lederhosen and beer stein routine, join long-running South Side home-brewers club HOPS! (fermenting since 1995) for their 22nd annual Oktoberfest day party at Chicago Bridgeport VFW Post 5079. You can expect 50+ craft and home-brewed beers plus an array of food including, but not limited to, German classics like brats and pretzels.
Cost: $45
Saturday, September 21
Millennium Park
Yes, we know there are plenty of bars and Oktoberfest parties at which you can spend your Saturday drinking. But if you need a little break from the madness, why not spend the day in the park checking out what Chicago's kids are up to these days at this year's Youth Arts Showcase? Chicago's largest celebration of young artists will feature dozens of performers, a full moon jam, a public art garden, a live broadcast on WFMT, and more. And it's free.
Cost: Free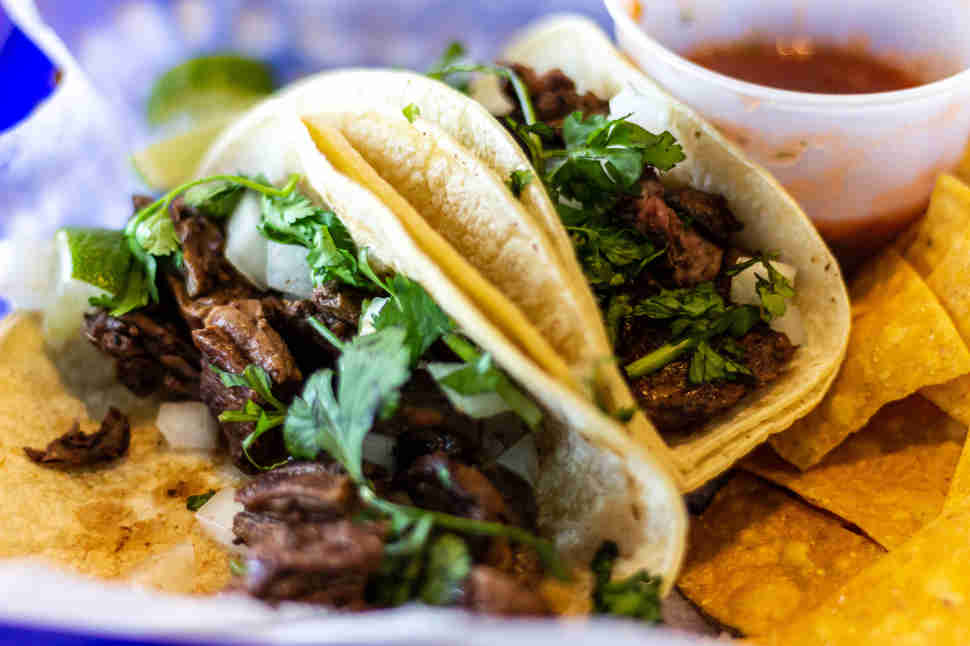 Saturday, September 21 - Sunday, September 22
Southport between Addison and Roscoe
Love tacos? Who the hell doesn't? One of Chicago's most delicious food festivals hits Lakeview every fall with a range of tacos from the classic beef and chicken varieties to more eclectic items you won't find at your local Taco Bell stuffed with imaginative ingredients like duck and goat. The fest also includes live Mexican wrestling, two stages of music, and a text vote for Chicago's best taco.
Cost: $10 suggested donation
Sign up here for our daily Chicago email and be the first to get all the food/drink/fun in town.