Holiday season in Cleveland: Public Square trees alight, Great Lakes Christmas Ale pouring, and leg lamps burning in every window (did you know A Christmas Story was filmed here? Did you?). As we bid the '10s goodbye, let's take the time to remember what makes our season merry: friends, family, and a whole bunch of fun stuff happening in Cleveland.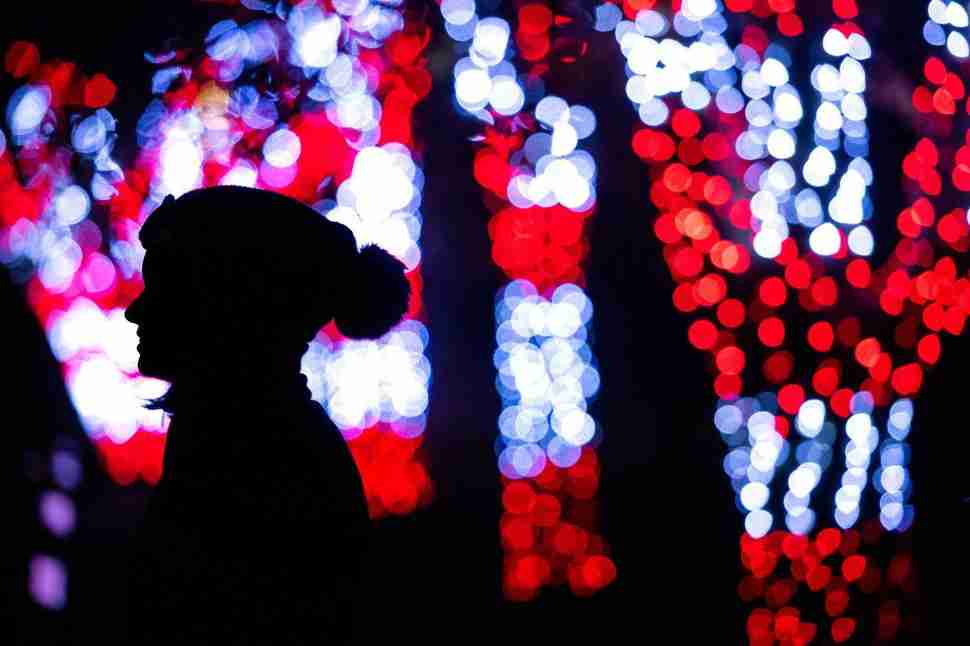 November 22 - January 5
Cleveland Metroparks Zoo
A 16-foot tall teddy bear, actual reindeer, and one million holiday lights: your uncle's lawn has nothing on the Wild Winter Nights! Come see Cleveland Metroparks Zoo transformed into a wildlife winter wonderland.
Cost: $18.50 
November 23
Bookhouse Brewing
This Thanksgiving, join up-and-comer Bookhouse Brewing celebrate three of the most important things in life: books, giving back, and beer. Bring a book for the Cleveland Kids' Book Bank and get a free pint glass from one of Cleveland's coolest and most literary breweries.
Cost: Free entry, beers around $5-6
November 26 - December 1
Playhouse Square
Sure, it's a little cheesy, but darn it if Irving Berlin's sudsy holiday musical doesn't put a smile on your face. The performers have some big shoes to fill, but this revival comes well reviewed.
Cost: $19 - $119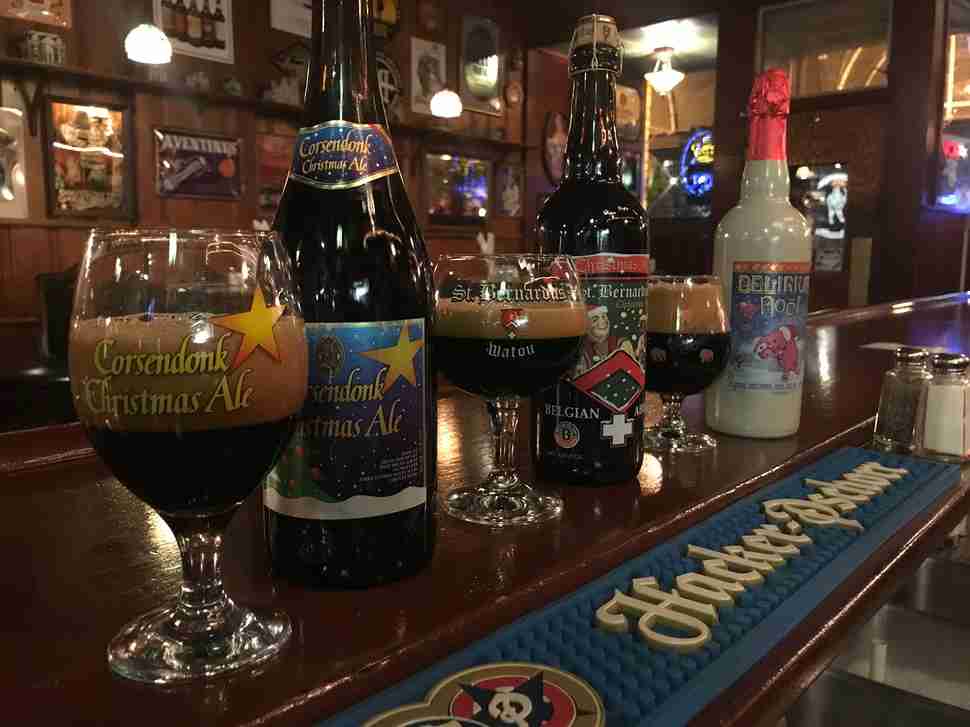 November 27
Der Braumeister
Get an early present for the serious beer lover in your life: four-ounce pours of 12 extremely rare and strong European and American holiday beers. Plus, Christmas decorations in the beer garden! 
Cost: $25 for the whole flight
November 29
Cleveland History Center
Christmas is a great time for ghost stories -- just ask Charles Dickens! Or come check out this combination of Halloween haunted-house spookiness with Cleveland history in the underappreciated Cleveland History Center.
Cost: $20
Get theatrical for the holidays
November 29 - December 23
Playhouse Square
Cleveland's nationally-renowned theater district offers two holiday classics at once: A Christmas Story at Allen Theatre and A Christmas Carol at Hanna Theatre. 
Cost: $20 and up
November 29
Forest City Brewery
Partake in Forest City Brewery's fantastically retro decor with their 5th Annual Deck the Beer Hall Tree Trimming Party. Sinatra CLE will ring in yuletide cheer and strong holiday ales. 
Cost: Free entry -- bring an ornament for the tree to get an FCB ornament in return!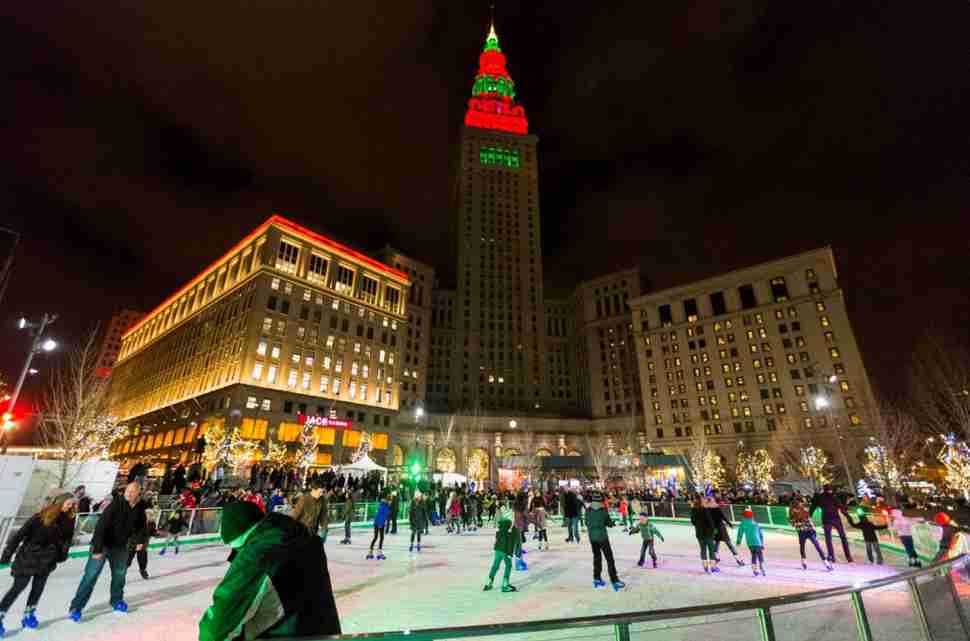 November 30
Public Square
CLE spares no expense to celebrate the holidays. Head to Public Square for horse and carriage rides, a giant tree lighting, and ice skating (suck it, Wollman Rink!).
Cost: Free
December 1
Playhouse Square
Though the competition from the Cleveland Orchestra is fierce, the Pops are holding their own with their Holiday Spectacular, featuring the vocal stylings of entertainer Michael Preaceley and the obligatory visit from the Man in Red.
Cost: $19-$45
December 3
Forest City Brewery
City Dogs Cleveland & Friends of the Cleveland Kennel host this benefit for pups with heartworms. Take a look at the photos on the Eventbrite page and tell me you don't have $25 to spare for a beer and some doggos this holiday season. 
Cost: $25- $500
December 5
Playhouse Square
Cirque Musica's Holiday Wishes tour brings the showmanship and physics-defying acrobatics the Cirque brand is known for to Cleveland, with a full symphony for support.
Cost: $25-$85
December 5 - December 15   
Hanna Theatre
Coming off a sold-out run last year, Cleveland Ballet once again brings the spectacle of Tchaikovsky's The Nutcracker to the Hanna Theatre stage for a ten-day run. And if classical ballet's not your thing, don't worry -- there's a hip-hop version too.
Cost: $25 and up
December 6
The Magalen
Famously hit hard by the recession, Slavic Village is mounting a comeback on Fleet Avenue. Join them for a potluck, bluegrass Christmas performances, and a tree lighting that's bound to be more neighborly than the massive crowds at Public Square.
Cost: Free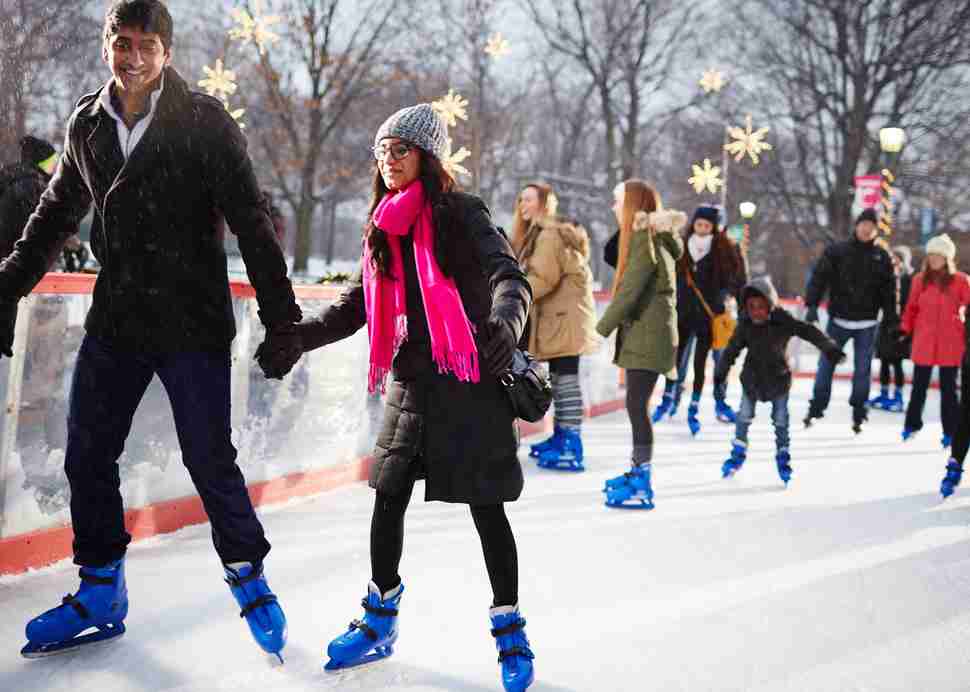 December 6
University Circle
If you can't make the downtown winterfest, go uptown! Toby Plaza will play host to ice skating, gingerbread decorating, and a hot chocolate and coffee bar. And if you get cold, just duck into any of the award-winning museums the Circle has to offer!
Cost: Free
December 7
Warehouse District
Bring out your ugly sweaters (you're gonna get 10 more years' use out of that thing) and bunny onesies for a night of revelry along Cleveland's well-traveled downtown and West 6th Street corridors.
Cost: $16-$20
December 10
First Energy Stadium
We can't tell you how the Browns will finish up this season, but we can tell you about the only holiday party in their stadium: Join Deck the House 2019, a silent auction and holiday party supporting the good work of Providence House.
Cost: $65 and up
December 12
Severance Hall
Catch the Capra holiday classic wth full score accompaniment by our nationally acclaimed Cleveland Orchestra. By the end you'll be saying "Merry Christmas, you beautiful old Severance Hall!"
Cost: $50 and up
December 13-15 & 18-22
Severance Hall
Listen to the Cleveland Orchestra (one of the best in the world) and Choruses get into the holiday spirit with sing-alongs and a special guest.
Cost: $52 and up
December 14
Gordon Square
Now in its fourth year, no other Cleveland event mixes "holiday merriment with artistic wonder" quite like Wintertide at Gordon Square. The district's unique shopping opportunities mingle with a beer garden, live music, and a bevy of theatrical performances after dark. Plus, you can see A Christmas Story at Capitol Theatre for $1. 
Cost: Free entry
December 14
Tremont
For the ninth year running (see what we did there), thousands of Santas will descend on one of Cleveland's most beloved (and Christmas-y) neighborhoods for a one-mile walk/run through Tremont. The important part is the beer afterward.
Cost: $25 pre-registration, $30 day of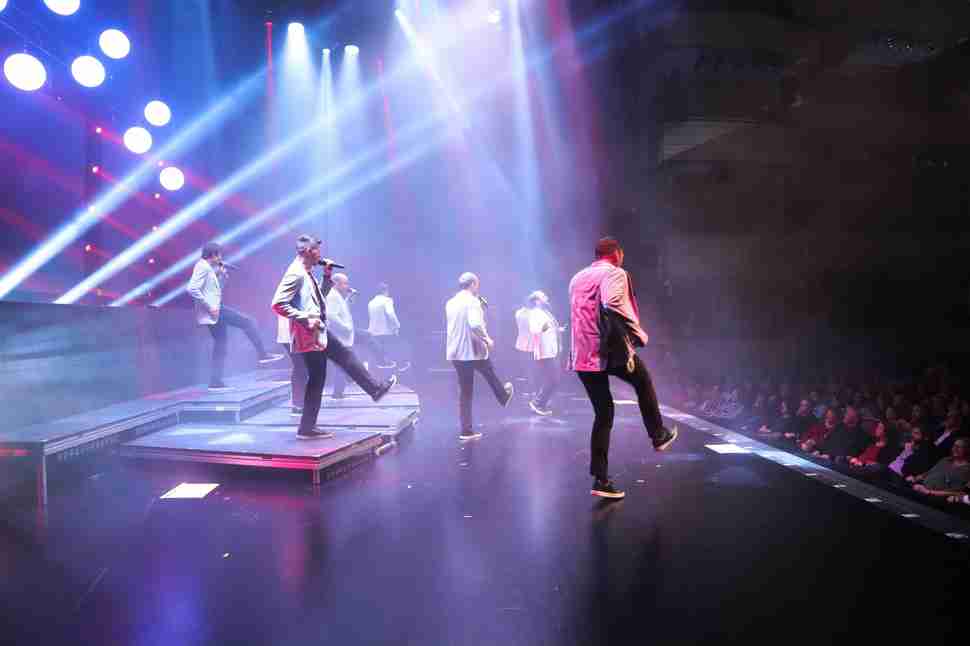 December 15
Playhouse Square
The gentlemen of Straight No Chaser come off your "Modern Xmas" playlist and onto the stage for two performances at the State Theatre. Here's hoping to hear charming, acapella hits like "Text Me Merry Christmas," and "Who Spiked the Eggnog?"
Cost: $35 and up
December 20
Screw Factory
You can get cheap stuff on Amazon for your family any time of year. Ditch the algorithms and buy some unique gifts from local makers and craftsmen in the artsy-industrial surroundings of Lakewood's Screw Factory.
Cost: Free entry
December 20
Twist Social Club
It's all Gaga all night, from Fame Monster to A Star Is Born, at one of Cleveland's best gay bars. Prepare to hear her innuendo-laden Christmas song a few times, too.
Cost: No cover, son!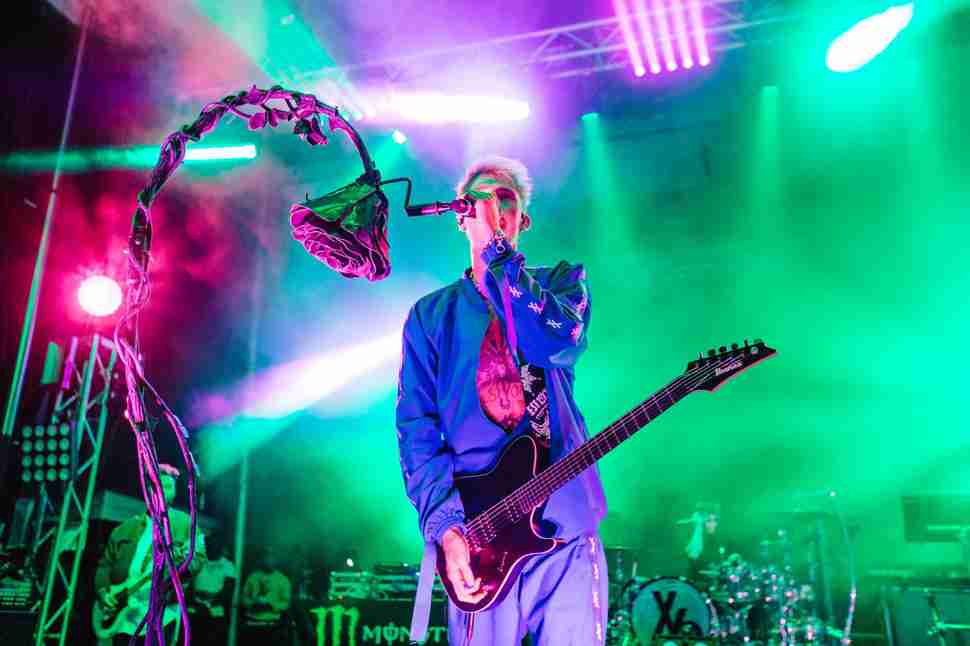 December 21
Wolstein Center
Am I out of my head, am I out of my mind to think MGK's third annual Christmas show will be a great time? Probably not, as long as he doesn't play that song.
Cost: $38-$90
December 25
Beachland Ballroom 
For 12 years, Cleveland's best music venue has been welcoming music lovers and wanderers on Christmas day with great music and latkes (perhaps the greatest form of the pancake?) NOLA blues band Blue Lunch headlines this year's holiday party.
Cost: $15-$18
December 27
Agora
Alternative metalheads Mushroomhead team up with Christmas Monster Krampus for what will likely be the scariest show you'll see this holiday season. Mosh out those post-Christmas blues!
Cost: $25-$30
December 29
Agora
We can all use a good laugh in the sluggish, leftover-laden week between Christmas and New Year's. Look to local funnyman Bill Squire and his cadre of local comics for that sweet release.
Cost: $15-$20
December 31
Noble Beast
Noble Beast quietly serves up some of the best food and locally brewed beer in the region in a giant open garage, and they're hosting a semi-formal for NYE. Described as a "mostly dignified night" of beer, wine, and dancing, this is our pick for a party to close out the '10s. 
Cost: $120
Sign up here for our daily Cleveland email and be the first to get all the food/drink/fun in town.