Tamayo
Tamayo
We've already given you a lot to do in Mile High recently, from great new restaurants, to road trips, to happy hours. But that's just the beginning, and May in Denver shows no signs of stopping (especially when a five-day Cinco de Mayo celebration and a beer fest featuring 50+ breweries are involved).
Anyone who is a comic book fan, beer fan, and/or word-play fan, should get to 1up Colfax or 1up Lodo for the tap release of Breckenridge Brewery's Hulk's Mash. It's a tasty pale ale with mango purée and Mosaic Hops that pack a worthy punch that even Bruce Banner wouldn't be ready for. Get it while it lasts, so you don't get angry when it runs out; you wont like it when you're angry.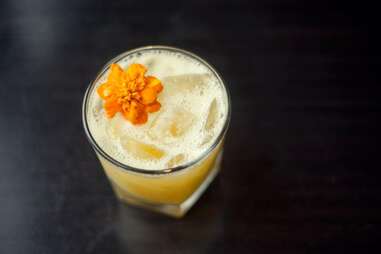 Tamayo isn't messing around with Cinco de Mayo this year; it's throwing a five-day celebration. Starting May 1st, Tamayo will be pouring $5 & $10 margs featuring Richard Sandoval's Patron Select Barrel Anejo, which pairs nicely with Tamayo's recently launched test menu, Guadalajara. The menu sports heirloom tomato salads, lamb belly carnitas, and shrimp tlayuda. And don't miss out on $35 bottomless margarita brunch, because, bottomless margaritas.
If you're going to don a bow tie and a big floppy hat for a two-minute race, you might as well have a decent buzz. Start the morning off at The Corner Office, which will be offering up a Derby-themed menu all day with drinks like the "Cocky Jocky": a potent mix of Grey Goose, Cedilla açai berry liqueur, lime, and Prosecco that will put some giddy-up in your step.
May 4th has become an official
Star Wars
day and zero people are complaining, especially when awesome
Star Wars-
themed parties are being thrown. Session Kitchen is throwing a collab bash with New Belgium and Lagunitas that you'll definitely want to hit. Chef Scott Parker will be dishing out
Star Wars-
inspired menu items like Green Fal-Hoth-El Balls and Death Star Croquembouche, while the breweries will be pouring a selection of tasty brews. Seating is limited, so hurry up and
reserve
!
If you forgot it was Mother's Day, play it cool and get Mom down to Coohills, where a brunch buffet and bottomless mimosas can easily smooth over any guilt trips. Chef Tom Coohill is dishing out a stellar menu with eggs Benedict done Oscar-style, Wagyu tallow biscuits with Berkshire pork belly gravy, and apple tart for dessert. Even if you don't bring your Mom, this is still a pretty sweet gig.
If you're still dissing comic books then you are on the out, bro. 86,500 attendees last year alone! Take a chance and head to Denver Comic Con, a multi-day event featuring guest speakers like Christopher Lloyd, Cary Elwes, and Lou Ferrigno (who dares you to call him a nerd). With a handful of select passes already sold out, you need to stop wasting time and get them
now
!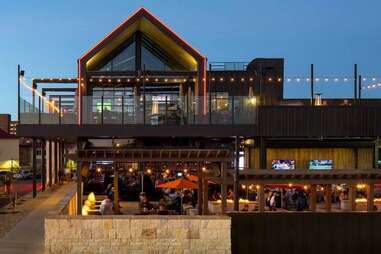 Sting and his cohorts haven't rocked out together as The Police since '08, and before that it was '86, so betting on seeing them anytime soon is a terrible bet to make. But luckily, tribute bands exist; so, head to the ViewHouse's Centennial location for Message in a Bottle: Police Tribute. Getting there early is a good idea to snag seats and down some happy hour specials starting at 3pm.
The best thing about Oskar Blues Burning Can ExtravCANza is all the beer puns and word-play! Or, it's actually the 50+ breweries that show up to show off their most prized suds-in-a-can. Also included: free concerts from The Revivalists and Big Thompson Flood, and the first ever Beer Relay -- a six-hour endurance trail run and beer-drinking event!