Old Denver vs. new Denver is a debate for another time… because it's the weekend and there are plenty of chances to celebrate both. Pay homage to the classic destination for never-ending sopapillas and cliff diving shows at two Casa Bonita-centric events. Or, check out the city's first ever Barbegazi Winter Festival while catching some of the action at the the UIAA Ice Climbing World Cup Finals (it's the first time this event is being held in North America).
You can dine out at both old and new favorites during the 15th Denver Restaurant Week, or check out the city's newest food hall during its opening weekend. So many choices and three full days to check off as many as you can handle.
Thursday, February 21-Saturday, February 23
Golden
Hold off on the day drinking for a bit and spend some time nurturing your mind. With over 50 films, including some you won't be able to see anywhere else, this is your chance to get inspired by works from both local and international filmmakers. The options include choices like Junk, which follows the attempted journey of a raft made from plastic bottles from California to Hawaii, and The Call of Pashmina, an Indian film about the Pashmina Goat Project.
Cost: Single screening tickets are $9
Friday, February 22
Next Gallery
That's right, Denver's most iconic destination for cliff divers, caves, and never-ending sopapillas is getting its own art show. Come party in honor of Pretty in Pink from 6-10pm and check out the Casa Bonita-inspired creations.
Cost: Free to attend
Friday, February 22
Ace Eat Serve
Double up on your culinary enjoyment with a trip to Ace Eat Serve (they have a delicious Tiger Wings AND ping pong) where you can sample some special boozy creations from this local distillery. Flights of The Family Jones' gin, rum, vodka, and whiskey will also be available.
Cost: Depends how much you imbibe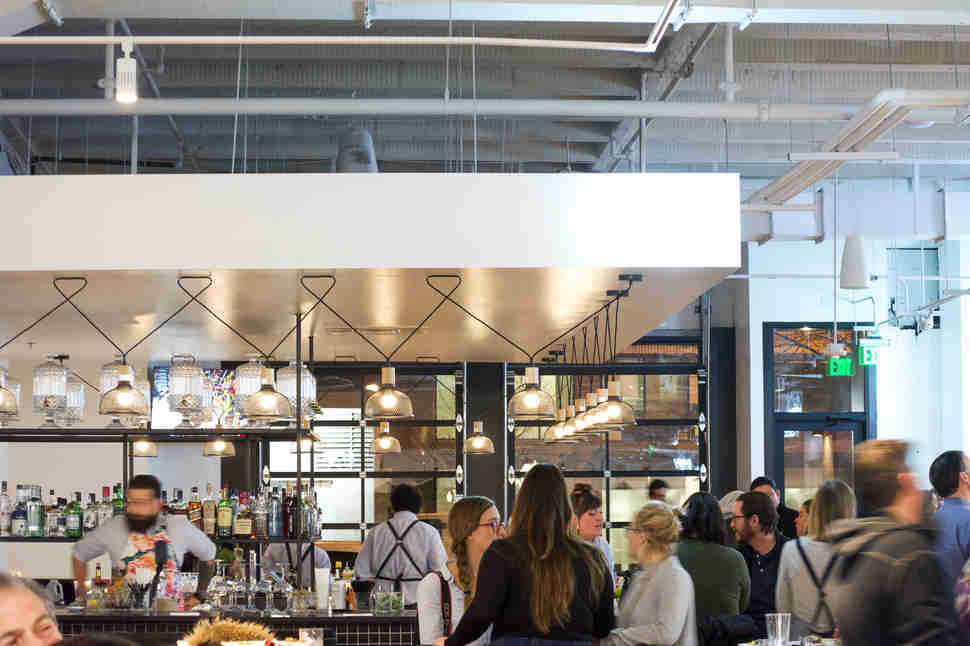 Friday, February 22 - Sunday, February 24
Broadway Market, 950 N Broadway
Another day, another food hall. And you should be very excited about this one. There will be fried chicken sandwiches from Royal Rooster, bowls bursting with spiced flavor from Biju's Little Curry Shop, Roman-style pizza from the Coperta team, and much more including retail shopping and a central bar that will be pouring drinks through midnight. We'll cheers to that.
Cost: Depends how much you eat and drink
Friday, February 22 - Sunday, February 24
Civic Center Park
For the first time ever, the World Cup Finals for this extreme sport are being held in North America -- right here in the Mile High in fact. Don't miss your chance to see over 200 athletes climb their way up 50-foot tall sheets of sheer ice. And while you probably can't join them, you can try your hand at other wintery activities during the coinciding festival. Barbegazi, which means "frozen beard," will feature everything from lumberjack games and fat tire biking to food trucks and a beer garden.
Cost: Free to attend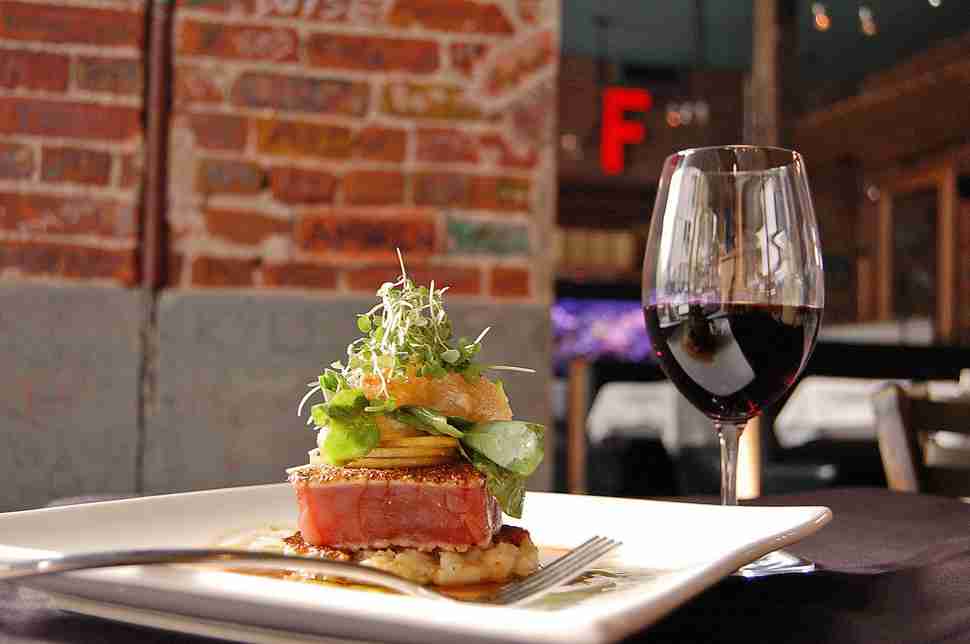 Friday, February 22 - Sunday, March 3
Various locations
It's time to eat your way through the Mile High with multi-course menus available all over town for $25, $35, and $45 (check out each restaurant's listing for their deals). Some highlights: three courses (the first of which includes your choice of two small bites) for $35 at Cho77 -- the kaya bread pudding for dessert is reason enough to prioritize a stop here. Or opt for four courses of Italian eats for $35 at Cattivella (aka one of the best restaurants in town). And for one of the best deals, heads to White Pie for a boozy beverage, choice of salad or fritti, entree (pizza or gnocchi), and dessert in the form of a classic cannoli for just $25. And yes, you should definitely be making your reservations now.
Cost: Depends how many times you plan on dining out and where
Saturday, February 23
Monkey Barrel
Channel your inner Southern spirit at this Louisiana-style crawfish boil. The tasty crustaceans will be available while supplies last so this is not the time to show up late. Once you've secured your food, you can sip on a selection of beers from 20 Colorado breweries and enjoy live music from Intergalactic Peace Jelly.
Cost: No tickets required; crawfish is $20 per box and beers start at $3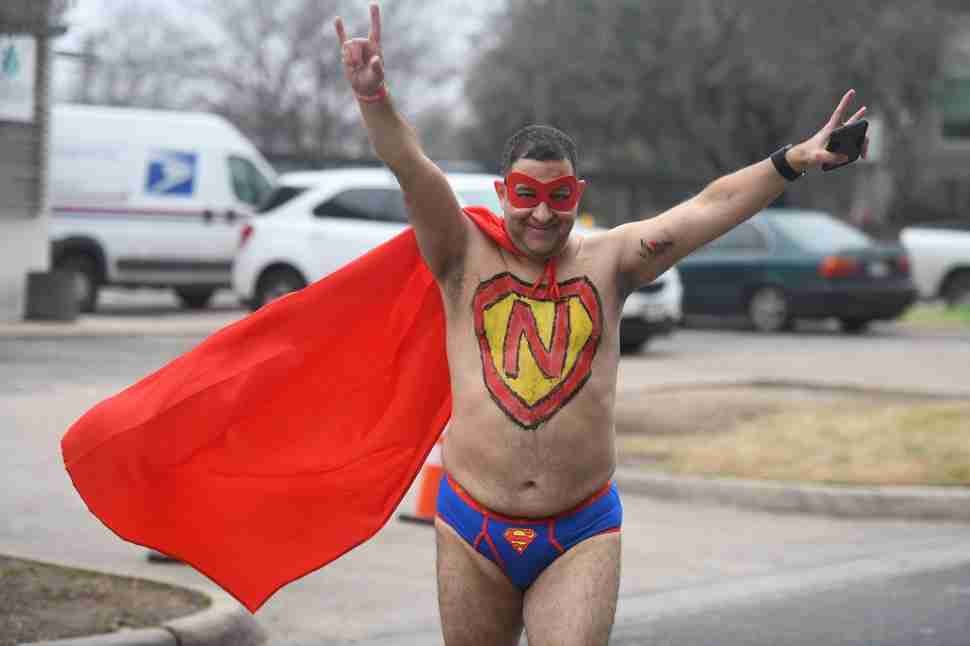 Saturday, February 23
Stoney's Bar and Grill
Part fun run, part party, all half-naked. Adrenaline will keep you warm while you show off your best undies at this annual event that raises money for neurofibromatosis research (a genetic tumor disorder that affects 1 in every 3,000 births).
Cost: $45 in advance; $50 day of
Sunday, February 24
Casa Bonita
Andrew Novick is a Denver native who probably has a hand in any quirky, crowd-attracting cultural happenings going on, from ramen pop-ups to his film, JonBenet's Tricycle. He's also a Casa Bonita super-fan, and you can join him to commemorate his 300th visit to this one-of-a-kind Denver landmark. Twenty percent of the food and drink proceeds from the event will be donated to the Mariposa neighborhood's Food Bridge International Marketplace so go ahead and order another margarita. Tickets include your meal and plenty of entertainment all day including a magician, scavenger hunt, and custom collectibles available for purchase.
Cost: Deluxe Jr. tickets are still available for $35
Sunday, February 24
Neighborhood Music Stapleton at Stanley Marketplace
Come together this weekend as this Stanley business celebrates their 1 year anniversary with a celebration that will transport you to Strawberry Fields. Flash mobs will be happening at 1pm and 2:30pm and the concert will run from 3-4:30pm.
Cost: Free
Sign up here for our daily Denver email and be the first to get all the food/drink/fun in town.