The temps are dropping and the leaves have started to turn golden. Naturally this means it's time to turn up, get out, and enjoy the best of fall in Colorado. Whether you want to escape the city or spend time playing in the Mile High, there are options for you this weekend. Get boozy in Breck for one of the best wine fests around or stay in town for the Mile High's first hard seltzer festival (it was bound to happen after the summer of Truly and Claws). You could also opt to check out a lineup of local bands performing covers at the Marquis, get hands on at a piñata making workshop, or fill up on slices at Pizza Palooza. Whatever you choose, there's plenty to distract you from that Broncos season opener before Sunday's first home game.
Recommended Video
Timothy DeLaGhetto & David So Take Over LA's Premier Foodie Event
Thursday, September 12 - Sunday, September 15
Breckenridge
This weekend-long wine fest includes tastings, seminars, outdoor activities, and -- new this year -- a Sunday Hair of the Dog Brunch. Events are individually priced and ticket packages are available, but if you opt for just one event, go for the Grand Tasting where you can (at least attempt to) sip hundreds of wine varieties, craft beer, and spirits along with bites from local favorites.
Cost: Grand Tasting tickets are $89
Friday, September 13
2925 South Umatilla Street, Englewood
Black Cube is a nomadic contemporary art museum that's unveiling its new home base this weekend with a public launch party. The work of 17 artists will be on display for the event where you'll also enjoy live performances, music, food trucks, and themed cocktails. 
Cost: Free to attend
Friday, September 13 - Saturday, September 14
Larimer Square
Larimer Square is a classic denver destination for shopping and dining and if there's one time of the year to check out the local boutiques here, it's now. During this sidewalk sale, you can get up to 75% off designer clothes, home decor, art, jewelry, and more from over twenty of Larimer Square's retailers.
Cost: Free to attend
Friday, September 13 - Sunday, September 22
Citizen Rail
For their 2-year anniversary, this restaurant near Union Station is showing off its in-house dry aging program with a special menu featuring dry-aged lamb, duck, and steak. While the three course menu is tantalizing enough, you can also get a taste of something truly unique: a NY strip that's been aged for a year for just dollars more.
Cost: The three-course prix fixe menu is $45 and the optional 365 day aged steak add on is $10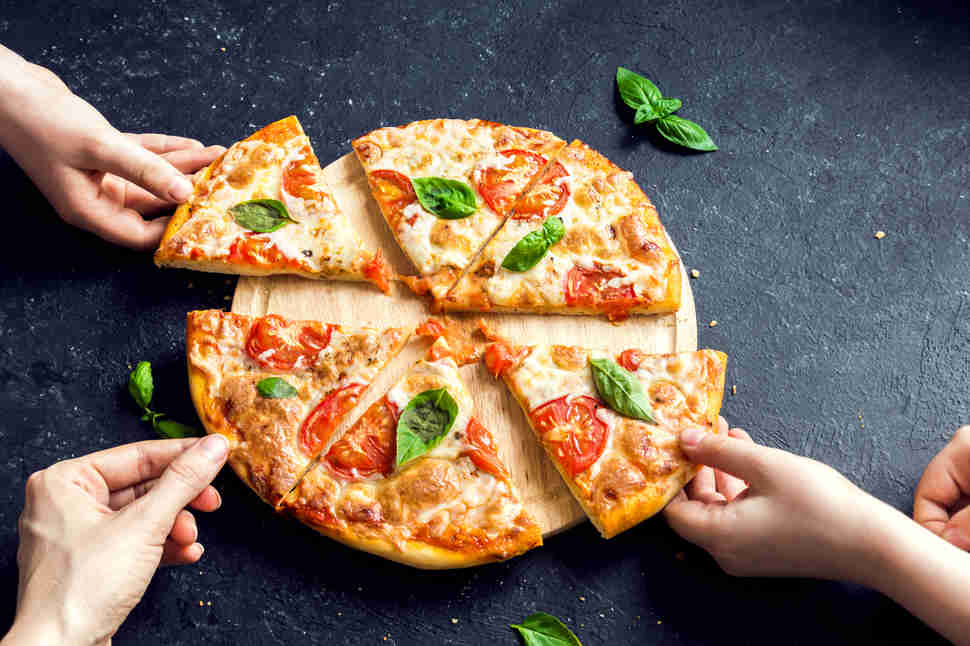 Saturday, September 14
INDUSTRY Denver
Remember how excited you used to get for class pizza parties in school (don't lie, you know those were the best days). This is like that, but better. Two words: open bar. Eat as many slices as you can handle from some of the best spots in town while sipping boozy beverages. Plus, there's gonna be live music, and yard games, and more. 
Cost: General admission tickets are $49
Saturday, September 14
The Marquis Theatre
303 Magazine is bringing their 303 Cover Challenge to life at this one night only event. Local bands like kid astronaut, Kaitlyn Kdubbs Williams, Zach Maxwell, Cisco the Nomad, and Nina de Freitas of Nina and the Hold Tight will be performing their own unique spins on songs from artists like Lizzo, Mac Miller, Prince, and more. 
Cost: $10/advance; $15 at the door
Saturday, September 14
EXDO Event Center
If you're summer motto included "there's no laws when you're drinking Claws," then this one's for you. The summer of seltzer has been nearly impossible to avoid and whatever your true seltzer truth is (admit it, you kinda love the Black Cherry), there's no denying that bubbly, lightly boozy, low cal cans of refreshment are having a moment. Sample the world of seltzers, including locally-made options from favorites like Oskar Blues and Upslope, at this first ever Denver fest dedicated to hard seltzer. 
Cost: General admission tickets are $30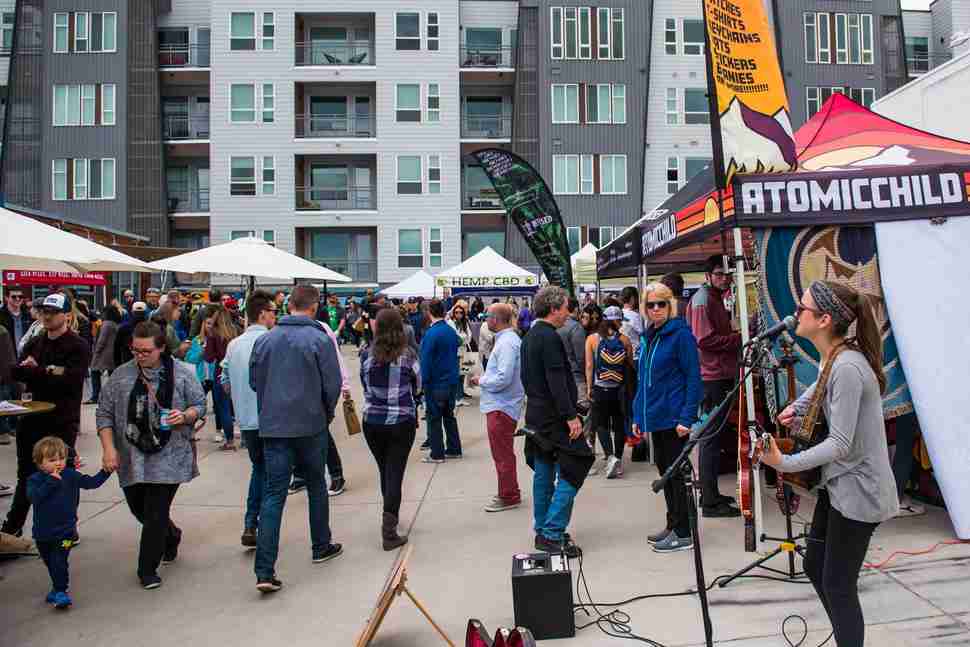 Saturday, September 14 - Sunday, September 15
Tap & Burger Sloan's Lake
Over 100 vendors will be selling their wares at this bazaar where you can combine you fall shopping with live music and options shop & sip upgrades so you can enjoy a refreshing beverage while you browse. 
Cost: Admission is free
Sunday, September 15
Zeppelin Station
As part of their current Made in Mexico City pop-up, Zeppelin Station is getting craftsy with this workshop where you'll not only make a colorful sombrero piñata for your own enjoyment but learn more about their place in Mexican culture. 
Cost: $30 per piñata (which can be shared with a group or done individually)
Sunday, September 15
Cheeseman Park
Join 300 or so others in supporting those fighting and recovering from breast cancer with a morning of yoga in the park, all for a good cause. No matter what your yoga experience level is, this class is suited for you. There will also be refreshments, vendors, and live music. 
Cost: Adult individual registration is $15
Saturday, September 14
Poka Lola Social Club
The latest installment of this bar's cocktail class series, "So, you want to throw a Cocktail Party," will focus on helping you become a master at home mixologist with the skills to impress your guests at your next get together. The class includes at least two drinks for you to enjoy along with some small bites.
Cost: $45
Sign up here for our daily Denver email and be the first to get all the food/drink/fun in town.