Summer means many different things to different people -- it could mean time off school, opportunities to jump in the lake, or simply moving your laptop to the coffee shop's outdoor patio. But for most cities like Detroit, summer means concerts. Lots of concerts. And this weekend is no exception -- not only is this week the Concert of Colors, but you can also see The Raconteurs, Sebadoh, Carly Rae Jepsen, and the singer of Bad Brains on Saturday alone. Here are our picks.
Wednesday, July 10 - Thursday, July 18
Midtown
The "Concert of Colors" is actually a huge selection of many, many concerts between the 10th and the 18th, all of which celebrate diversity. The festival includes everything from a "work in progress" screening of a documentary on techno, to a display of lowriding cars, to -- of course -- incredible concerts. Performances this weekend range from Egyptian hard rocker Ramy Essam to an African Masquerade to legendary reggae band Third World.
Cost: By event -- ranges from free to $100
Friday, July 12 - Sunday, July 14
Downtown Wyandotte
Slightly south of Detroit -- but still in Wayne County -- you'll find the riverside town of Wyandotte, which will be hosting their 58th annual art fair this weekend. Two hundred fine artists from all around the country will show off their work. Plus, you can snag delicious meals from any one of 25 local restaurants setting up shop while you check out live music and more.
Cost: Free
Friday, July 12 - Saturday, July 13
Masonic Temple
Jack White has become the quiet overlord of Detroit rock and roll, yet Lord White rarely plays in his home city. That's one of the many reasons the Raconteurs' two-night stint at the Masonic Temple is creating a ton of buzz. The other is that the band is promoting their first album in 11 years.
Cost: $45 - $79.50
Friday, July 12
Joseph Walker Williams Community Center
Although this will be the first-ever Detroit Soul Day Festival, Detroit Soul Day was founded decades ago by Clarence "Pee Wee" Harris, a community organizer who sought to create outlets for and celebrations of black culture. In that spirit, this year's Soul Day Festival will feature top-notch live music, food trucks, a celebrity basketball game, and more.
Cost: Free
Saturday, July 13
Beacon Park
Despite the word "championship" in the event name, the Detroit Cycling Championship features races for professionals and amateurs alike. Because, really, who wants to be left out of the chance to freely ride all around Downtown Detroit? For those of us who aren't skilled with a bicycle, there will be plenty of other activities in Beacon Park, including a cornhole tournament.
Cost: Free
Saturday, July 13
The Shelter
Below St Andrew's Hall is The Shelter -- a much more intimate venue that's kinda-sorta mentioned in 8 Mile. To everyone who grew up with an affinity for '90s lo-fi rock, The Shelter is a tantalizing setting for the epic return of Sebadoh -- one of the pioneers of that genre. As a gigantic added plus, Eleanor Friedberger of The Fiery Furnaces will open.
Cost: $23
Saturday, July 13
The Loving Touch
Chances are that if you're not super into the idea of seeing Carly Rae Jepsen at the Fillmore, and the Raconteurs don't quite feel edgy enough, you're the kind of music fan who would be interested to know that the vocalist of the legendary punk band Bad Brains is doing a reggae set across town -- which will include Bad Brains material. And that, certainly, offers plenty of intrigue.
Cost: $15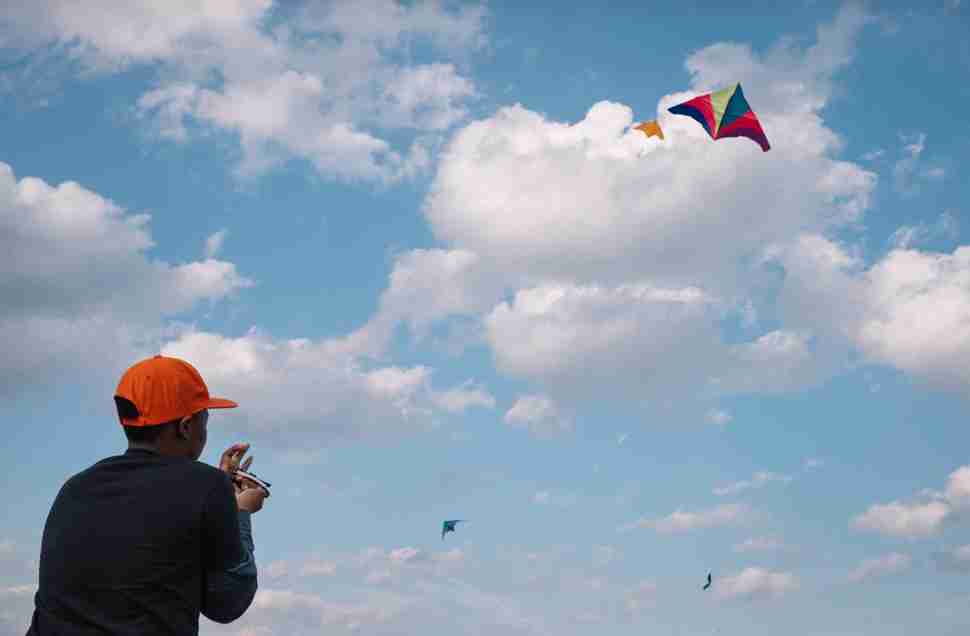 Sunday, July 14
Cricket Fields (Belle Isle)
Is there anything more relaxing than a beautiful, open, green space where kites of all shapes and sizes are soaring in the sky above? The Detroit Kite Festival aims to make this tranquil summer dream a reality. Even if you have never flown a kite in your life, there will be ones on site to purchase and plenty of people around who could show you the ropes.
Cost: Free
Sunday, July 14
Slurping Turtle (Ann Arbor)
Most of us agree by now that ramen is, unequivocally, the best. But who in Southeast Michigan makes the best ramen? Five chefs will compete for this prestigious title (as well as for donations to the charity of their choice) at Ann Arbor's Slurping Turtle. And you get five bowls of ramen out of the experience.
Cost: $75
Sign up here for our daily Detroit email and be the first to get all the food/drink/fun the Motor City has to offer.