Now that we're firmly in October, Halloween-flavored events are starting to become more commonplace. Most notably, this is the first weekend of both Theatre Bizarre -- arguably one of the best masquerades in the world -- and Zoo Boo. But there are plenty of festivals this weekend, too, such as Live Out Fest, which celebrates the LGBTQ+ community, and the Hamtramck Neighborhood Arts Festival. Here's everything you need to do in Detroit this weekend (and here's everything you need to do all fall long).
Friday, October 11 - Sunday, October 13
Planet Ant / The Ghost Light
Live Out Fest is a vibrant testament to both the importance of art in the LBBTQ+ community and the outstanding diversity and quality of that artistic output. The festival will feature works by local artists and performers in every medium imagineable: musical performance, dance, theatre, a queer market, comedy, burlesque... even drag bingo and brunch.
Cost: $50 for an early-bird all-access pass; events range from free to $22
Recommended Video
Spoil Your Pup at The Dodo's Best Dog Day Ever Event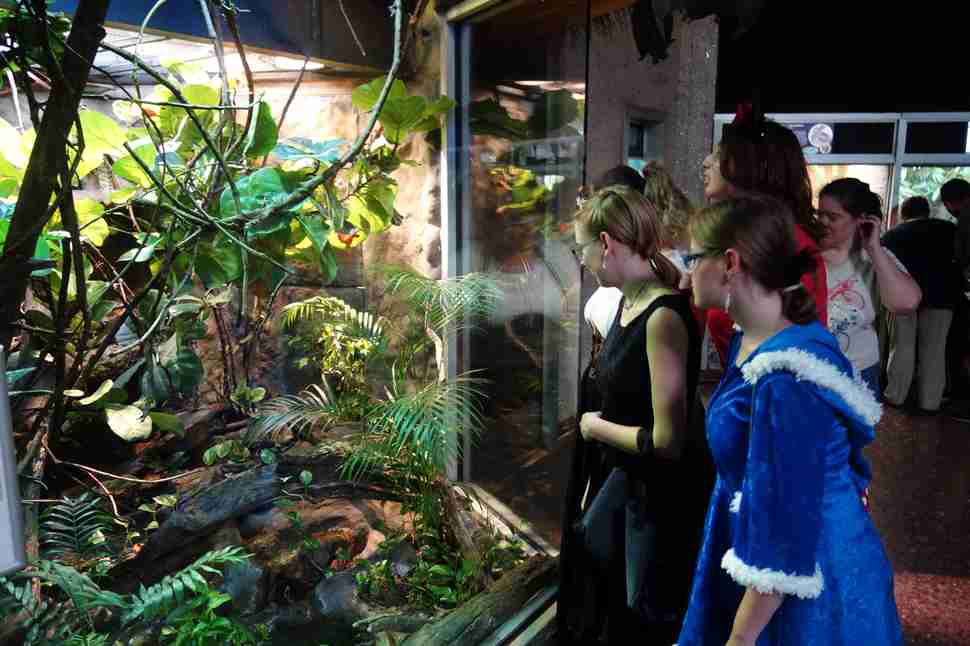 Friday, October 11 - Sunday, October 13
Detroit Zoo
For the next three weekends, the Detroit Zoo will be celebrating Halloween in style. We're not just talking about Halloween decorations -- the zoo will be filled with aerialists, mimes, and even a corn maze to delight adults and children alike. It's a good excuse to check out our legitimately awesome zoo if you haven't already.
Cost: $10
Friday, October 11
Detroit Institute of Arts
Last year, Detroit joined the increasingly long list of cities and states to nix Columbus Day in favor of celebrating Indigenous Peoples Day. To further celebrate, the DIA is hosting Jeremy Dutcher, a member of the Tobique First Nation in New Brunswick at the forefront of a movement called Canada's Indigenous Renaissance. Dutcher, a classically trained tenor, writes and performs music that reflects an entrancing mix of his Walostaq roots, classical music, and pop.
Cost: Free for tri-county residents
Friday, October 11
Third Man Records
The fact that Washington, DC is the seat of our country's government has always influenced its art scene in fascinating ways. In a trove of recently discovered footage, Punk the Capital specifically explores DC's punk scene from 1976-1983, through bands like Bad Brains and Minor Threat. There will be a Q&A after the film with guests like Jeff Nelson of Minor Threat and Tesco Vee of The Meatmen.
Cost: $8
Saturday, October 12 - Sunday, October 13
Senate Theater
Mise En Scene is a new film festival formed to celebrate independent horror and grindhouse films made in Michigan in the '70s, '80s, and '90s. The programming includes films like Evil Dead 2 and Northville Cemetery Massacre. A few films have Q&As with people like director Bill Dear, who's also responsible for Harry and the Hendersons and Angels in the Outfield.
Cost: $10 per film, Evil Dead 2 is $5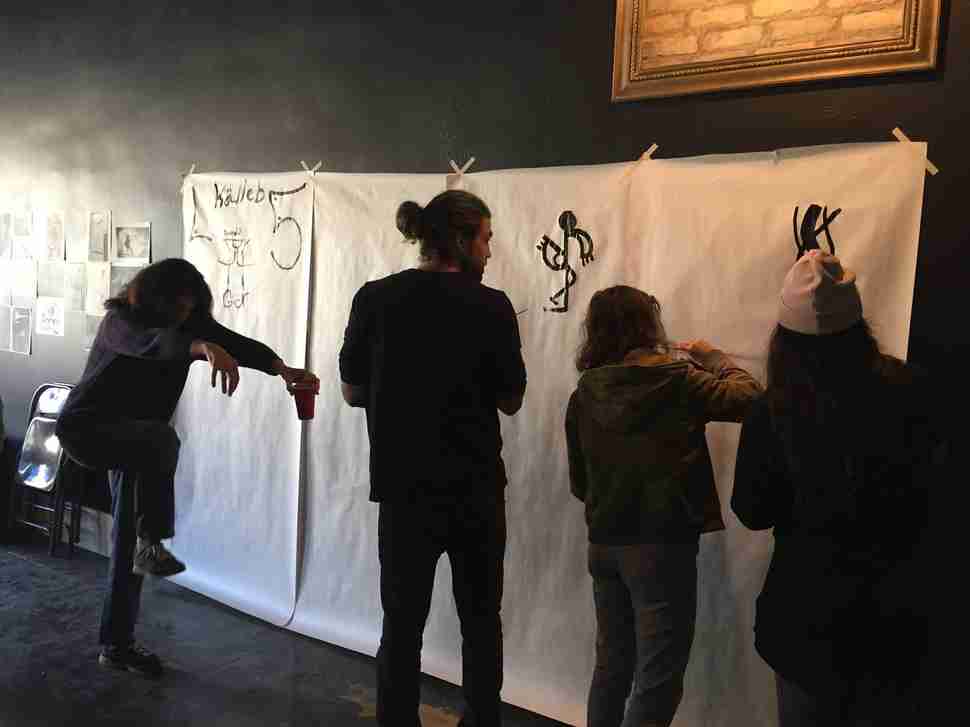 Saturday, October 12
Around Hamtramck
The Hamtramck Neighborhood Arts Festival is, in its own words, "a loosely curated showcase of artists, writers, and musicians." This means that you'll have to try not to run into a musical performance, poetry reading, or other kind of performance if you go anywhere in Hamtramck on Saturday. It's a one-of-a-kind, eclectic, ecstatic festival.
Cost: Varies by event, but mostly free
Saturday, October 12
Masonic Temple
Theatre Bizarre has been called "the world's most spectacular masquerade party" for good reason. Get ready for a one-of-a-kind, highly immersive experience that delights in the "decadent and depraved." With eight floors, six stages, nineteen other performance spaces, and a Grand Ballroom, Theatre Bizarre truly has to be seen to be believed. Friday night's gala is SOLD OUT, so get your tickets for the main event on Saturday -- or for next weekend -- ASAP!
Cost: $105 for Theatre Bizarre, $260 for the Gala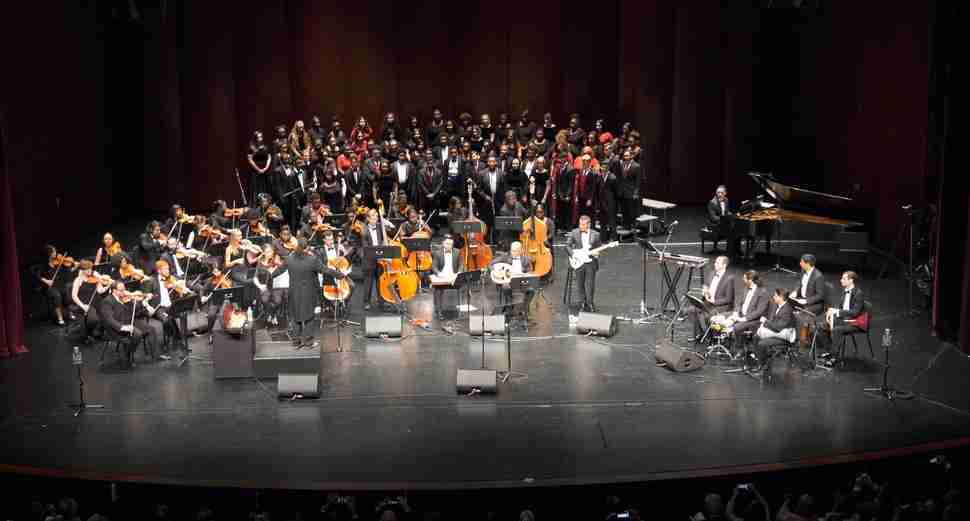 Saturday, October 12
Music Hall Center for the Performing Arts
Saturday night's show marks the beginning of the National Arab Orchestra's tenth anniversary season. As such, their opening concert is bound to exude even more style and excitement than normal. If you've never been to one of their concerts, prepare yourself for a night of a parade of special guests and bombastic singalongs.
Cost: $25-100
Sunday, October 13
Deluxx Fluxx
Deluxx Fluxx -- Detroit's premiere venue to be plastered in blacklight posters -- has made a large impact on the city's music scene, despite opening just over a year ago. The venue's regular series -- such as the underground dance party Sound Space -- are therefore beginning to celebrate their first anniversaries. And sometimes you need to dance until 2am on a Sunday.
Cost: $5
Sign up here for our daily Detroit email and be the first to get all the food/drink/fun the Motor City has to offer.