Happy Valentines Day! Of course, this holiday is met mostly with mixed feelings at this point -- we all feel like it's this weirdly corporate happening, right? Still, it's nice to have a weekend to show your loved one you care -- or to luxuriously treat yourself. Whether you want to do that with an experimental film festival, an Afropop icon, or a 12-hour dance party is your decision. Here's everything you need to do in Detroit this weekend (and here's everything you need to do in Detroit all winter-long).
Friday, February 14 - Sunday, February 16
Friends of Mackenzie Hall (Windsor)
If you're like most Detroiters, you've probably been searching for an excuse to cross the river into Windsor, Canada for some time. And here's your excuse: The spectacular Media City Film Festival is showing off the work of its Chrysalis Fellows all weekend long. The fellowship supports cutting-edge experimental filmmakers from around the world.
Cost: by donation
Friday, February 14
Fox Theatre
You definitely know the work of Mike Epps, the question is just from where: the Def Comedy Jam? As Day-Day in Next Friday, Jimmy in My Name is Dolemite (opposite Eddie Murphy, no less), or Black Doug in The Hangover? Whatever the case, Epps is a brilliant stand-up comedian, and he'll be leading the charge on this festival, which also includes Karlous Miller, Desi Banks, and Haha Davis.
Cost: $59 and up
Friday, February 14
Marble Bar
Sure, Valentine's Day is more commonly associated with showing love for your partner, but what about showing love for your city? Detroit Love wants to do this in epic fashion with a twelve hour-long dance party across two stages. And the line-up is not to be messed with: It includes legends like Carl Craig, Derrick May, and Stacey Pullen.
Cost: $25
Saturday, February 15
The Majestic
Sometimes, there are pairings for tours that make you go, "... huh?" While not as bizarre as, say, Lorde and Run the Jewels, Whitney's soulful, isolation-oozing indie-folk (exemplified by their hit "No Woman") is a far cry from all-female, Japan-based outfit Chai's energetic weird-rock. However, both bands are excellent, so consider this an opportunity to kill two disparate birds for one stone. Cheers for bizarre bills!
Cost: $25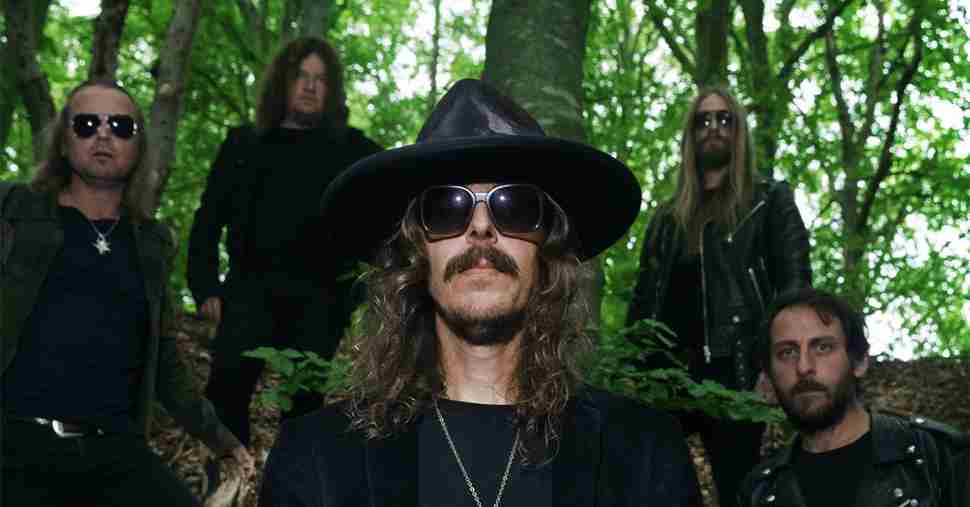 Saturday, February 15
Royal Oak Music Theatre
Ever notice that Swedish metal bands tend to be… well, awesome? Such is the case with Opeth, who have been serving up a highly melodic and memorable mix of prog rock and metal since 1989. Opeth's music has been getting increasingly more epic in scope -- which surely means Saturday's concert won't disappoint.
Cost: $35
Saturday, February 15
Senate Theater
Many people aren't huge fans of musicals, but a lot of us still have one weak point we don't mind -- and, for whatever reason, this weak point tends to be Grease. To further immerse you into the delightful experience of John Travolta singing about his cool car, Flamingo Vintage Detroit will be setting up a '50s-themed pop-up shop for the screening.
Cost: $5
Sunday, February 16
The Michigan Theater
Angélique Kidjo is a legendary Afropop icon. The Talking Heads album Remain in Light is widely regarded as one of the best rock albums of all time. Put the two together, and you have fireworks. Kidjo has taken the myriad African musical influences that propelled Remain in Light and reclaimed them, and you'll be treated to an epic band who will bring out the best qualities of both Kidjo and the Talking Heads' original.
Cost: $28 and up
Sunday, February 16
Rackham Amphitheatre (Ann Arbor)
While you're in Ann Arbor, why not get there a few hours early for one of the coolest panel discussions imaginable? In honor of Black History Month, WCBN, and the Michigan Electronic Music Collective have brought three of Detroit's most incredible, prolific DJs/producers -- "Mad" Mike Banks, Stacey "Hotwaxx" Hale, and Ron Johnson -- to speak about the rise of Detroit techno.
Cost: Free
Sunday, February 16
The Film Lab
Last weekend, Joon-ho Bong's dark comedy Parasite made Academy Awards history by becoming the first non-English language film to win best picture. And it was about freaking time. If you haven't already, take this encore presentation at the Film Lab to see for yourself why Parasite is so good that this master filmmaker finally broke the Academy's weird predispositions.
Cost: $9
Sign up here for our daily Detroit email and be the first to get all the food/drink/fun the Motor City has to offer.