Every Outdoor Summer Concert in Houston
We're all about elevating your summer game, and there's no better way to do that than by harnessing the power of rock 'n' roll via an extremely loud, extremely fun (albeit sweaty) concert in the open air. Or, in this case, AN ENTIRE LIST of loud, fun (albeit sweaty) concerts in the open air. Mix a few cold beers with some summer jams and you'll forget all about Houston's blazing temperatures and debilitating humidity. Here are all the outdoor concerts happening in Houston this summer.
Free Press Summer Fest

| Julian Bajsel
Classic Americana and revivalist rock & roll.
Reggae, soca, and merengue Latin-pop from the Caribbean.
Accordion heavy Texas roots, zydeco, and country western.
The city's buzziest festival feat. Lorde, Flume, G-Eazy, and Cage the Elephant.
High energy singer-songwriter reppin' soul, funk, and house.
Solo classical and folk musician with a genre-shattering banjo and bongos band.
Margaritaville by way of The Pavilion.
Lots of beards and Red Dirt metal.
Stout Irish hometown rock.
Local and independent music played loudly over two beer-fueled stages.
Tequila-fueled ska and folk with Los Skarnales and Jenny and the Mexicats.
Hometown female duo with haunting harmonies, plus a Galveston band evoking dream pop punk and 80's alt.
Americana singer/songwriter from Austin with a Tejas roots/rockabilly band.
High octane, unapologetic rock-n-roll.
The music of HEART feat. OG members Mike Derosier and Steve Fossen.
One part symphony, one part Gulf Coast soul.
Channel the Summer of Love with the Fab 40.
Co-headlining American rock.
Nine-piece psychedelic Latin-funk collective, plus a Houston indie band with a nostalgic sound.
Alt country royalty and Houston blues.
Take your Mask off with the Atlanta rap god.
Grammy-nominated blues rock.
Free pride concert headlined by dance and R&B diva CeCe Peniston.
The sights and sounds of the Houston Symphony.
Showcasing musical wunderkinds via famed masterpieces.
Artists TBD, but expect HIGHLY danceable beats.
Oh yeah, Thrice will be there too.
Laidback and lyrical Houston MC with a hometown power-pop band.
The best of Texas rock & blues.
American Tejano with rump-shaking melodies.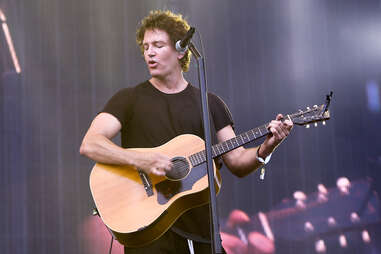 Third Eye Blind

| Debby Wong / Shutterstock.com
Award-winning, Latin singer-songwriter.
With Jill Scott, Brandy, Bell Biv Devoe, SWV, Ro James, and DJ Kid Capri.
A free symphonic salute to the U.S.A.
Patriotic music AND fireworks.
Country artist Hunter Hayes, dance-rock band DNCE, and more fireworks, of course.
Hard rock and alt-metal.
Old-school country from a new-school artist.
Post grunge rage with metal spirit.
How's it going to be? Pretty fun.
American Red Dirt on the WOMH lawn.
Feat. Chevelle, Blue October, 10 Years, Missio, and Dinosaur Pile-Up.
Fajitas with a side of local rock.
Feel good reggae vibes from California and Virginia.
Former bass player with Alice Cooper jamming out progressive metal.
Nickelback fans UNITE!
It's like Throwback Thursday, but on a Saturday.
Blending rock and reggae, blues and hip-hop, funk and punk.
A serious collective of rock, from punk and metalcore to electronic and ska.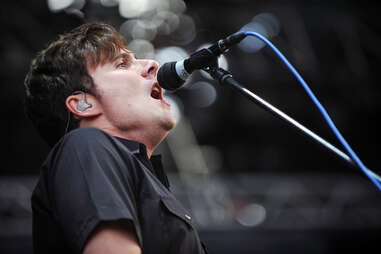 Jimmy Eat World

| yakub88 / Shutterstock.com
Jimmy Eat World and Judah & The Lion join the alt-funk-grunge-metal-trip-hop band.
Folk, pop, rock, blues and everything else your girlfriend's dreams are made of.
An acappella and swing/jazz double-feature.
A tribute to the legendary Selena.
Family-friendly blues, rock and soul.
Heavy-metal and head-banging-rock.
British-American classic rock.
Harmonized country pop.
Sublime with Rome

| Flickr/Tortuga Music Festival
Comedy from Jeff Foxworthy and Larry The Cable Guy; Music by Eddie Money and the Marshall Tucker Band.
Sing-along rock to bring you back to a simpler time.
Your favorite Beatles throwbacks.
Indie pop with memorable lyrics.
Boot-tapping Southern folk rock with chicken-fried melodies.
Chill reggae and skate punk rock so dope you can literally smell it.
Sign up here for our daily Houston email and be the first to get all the food/drink/fun in town.
Brooke Viggiano is a Houston writer who plans to sweat next to you at a concert this summer. Follow her @BrookeViggiano if that doesn't gross you out.