Okay, so we're really gonna do this? After endless hype over a joke Facebook post, the world's attention will be just north of Las Vegas at Area 51 this weekend. By the time you read this, it should be clear if any "storming" actually got underway, but after the cancellation of Alienstock, the real action is in Sin City. You've got Life is Beautiful and the iHeartRadio Festival -- and somehow Billie Eilish and Chance the Rapper have found a way to play both of 'em. Read on to learn more about those big events and other cool stuff around town over the next few days.   
Friday, September 20 - Saturday, September 21
Hiko
If you value freedom from jail -- and possibly your life -- storming Area 51 to see the aliens is probably a bad idea. The next best thing is the Storm Area 51 Basecamp at the nearby Alien Research Center -- a place devoted to real knowledge, information, and analysis. You're welcome to spend a couple days hanging out, eating food, and hearing from UFO experts, including Bob Lazar, who claims he once worked at Area 51 and rarely gives public appearances. (Check this shiz out.) If that's not enough, keep your eyes peeled throughout the Amargosa Valley for a possible food truck and secret menu from Arby's and strip club on wheels from Deja Vu. 
Cost: Tickets are upwards of $50
Recommended Video
Timothy DeLaGhetto & David So Take Over LA's Premier Foodie Event
Friday, September 20 - Saturday, September 21
The Strip
Every year in Las Vegas, the iHeartRadio Music Festival brings together the biggest hitmakers in the world for a pair of concerts with a patchwork awards show kinda-feel. If you're eager to see Green Day, Camila Cabello, Def Leppard, Halsey, Hootie and the Blowfish, Miley Cyrus, Steve Aoki, Tim McGraw, and others play together in the most incompatible lineup in the world, you can watch it for free online. Otherwise, you can catch the performances in person by shelling out a few dollars for tickets. A general admission Daytime Stage at the Las Vegas Festival Grounds is headlined by Billie Eilish (who is also playing Life is Beautiful).   
Cost: Tickets begin at $86 for the T-Mobile Arena and $49 for the Las Vegas Festival Grounds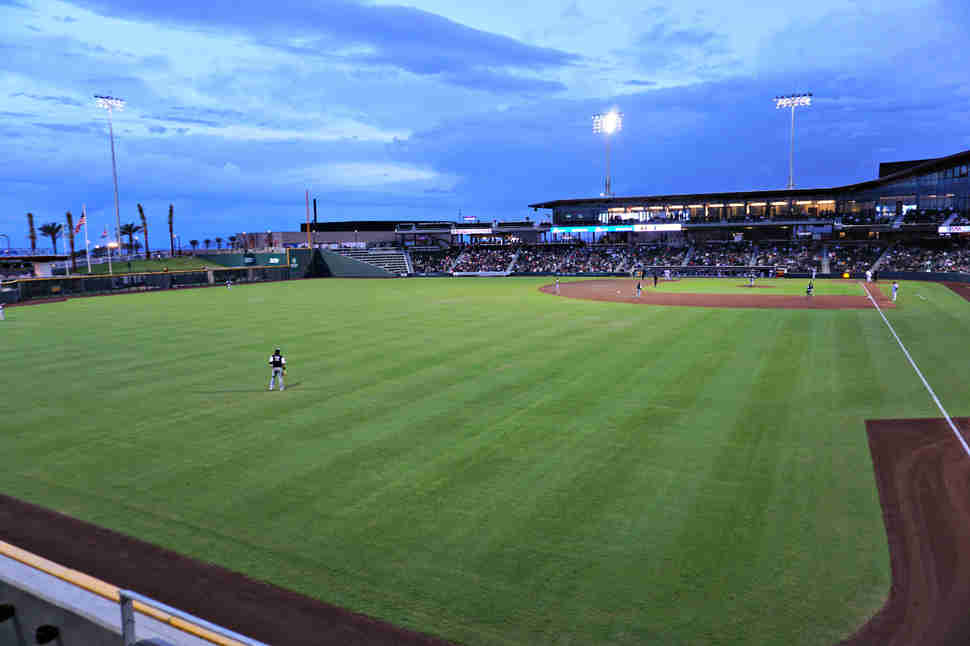 Friday, September 20 - Saturday, September 21
Summerlin
The new Las Vegas Ballpark in Downtown Summerlin is such a fun place to hang out, it almost doesn't matter who's playing. Test that theory as the baseball stadium hosts two teams from the Mexican Pacific League. Los Naranjeros de Hermosillo and Águilas de Mexicali will play each other two nights in a row in the annual Mexican Baseball Fiesta. The off-season games get underway just after 7pm both nights. 
Cost: Tickets begin at $11
Friday, September 20 - Sunday, September 22
Downtown
One of the biggest events of the fall season is Life Is Beautiful -- a massive fest that covers 18 blocks of Downtown Las Vegas. Multiple stages will host Post Malone, the Black Keys, Lil Wayne, Zedd, and others. In the middle of all this, you can check out art installations, comedy, educational speakers, and just enjoy hanging out in Downtown. There seems to be a renewed focus on the culinary options this year, which include a heavy lineup of local restaurants, as well as special events like an Omakase Cantina for intimate sit-down bookings, a Farm Stand for vegans, the Cookout for live-fire grilling, and Cocktail School to make the most of mixology. Yes, it's gonna be a full weekend. 
Cost: Single-day passes begin at $145
Friday, September 20 - Sunday, September 22
Downtown
Don't be left with a severe case of FOMO if you don't have enough money for Life is Beautiful tickets. The Downtown Grand is partnering up with the festival to hold free concerts by the water at the hotel's rooftop pool from 12-4pm. Headliners include Jonas Blue on Friday, Dashboard Confessional on Saturday, and shallou on Sunday. All that money you save can be spent on a special cocktail menu instead. 
Cost: Free with RSVP
Saturday, September 21
The Venetian
Get in a good workout without lifting your wallet at the Canyon Ranch Spa. Free yoga sessions are being offered on the hour, every hour from 7am-3pm. Just show up at the Canyon Ranch lobby on the 4th floor of the Venetain resort. Sessions are 35 minutes at the Rockwall. No membership or hotel key required.  
Cost: Free
Saturday, September 21
Summerlin
With the temperatures suddenly dropping to near-sweater weather, it's a perfect weekend for checking out the New Vista Wine Walk. The latest edition runs from 7-10pm at Downtown Summerlin. Wander the outdoor shopping mall while enjoying sips of vino from different stations. Feel free to bring your dog along for this one.  
Cost: $30 in advance, $35 at the door
Saturday, September 21 - Sunday, September 22
Henderson
You don't have to go to the airport to enjoy Ethel M Chocolate. Visit the company's Henderson facility for a Fall Festival of chocolates paired with fresh-brewed Magnum Coffee. Tastings run at noon and 2pm. Just pick your time and day. After wiping all that chocolate off your face, take a stroll through Ethel M's four-acre Cactus Garden. 
Cost: $25
Sign up here for our daily Vegas email and be the first to get all the food/drink/fun in town.