We all need a little more entertainment in our lives. That's why an '80s pop punk pioneer, one of the world's biggest DJs, a magician, and Lady Gaga are here to keep things exciting in Las Vegas. In between these big shows, you'll feed your hunger with vegan pizza, wagyu brisket and bone marrow pie, a special pop-up dinner at Vetri Cucina, and -- of course -- Martin Luther King Jr. Day. So plan ahead and check out all the cool things you get to do this weekend in Las Vegas and beyond.
Recommended Video
Free, Awesome Activities You Can Do in Los Angeles for Every Day of the Week
Friday-Saturday, January 18-19
The Palms
Billy Idol isn't exactly a new face in Vegas. The dude has been rockin' the cradle of love on a semi-regular basis at the House of Blues for years. But with a new year comes a new residency, and the aptly titled Billy Idol: Las Vegas 2019 debuts at the Palms' Pearl Theater with five dates this month (January 18-19, 23, 25-26) and more confirmed for October. The change to a bigger venue should suit the big rock feel of hits like "White Wedding" and moody ballads like "Eyes Without a Face."
Cost: Tickets begin at $34.95
Friday-Sunday, January 18-20
East Valley
We're a little afraid to spread the word on this one, but here goes. Rock n' Roll Tattoo on Boulder Highway is offering Disney-themed tattoos all weekend long for $20. They call it Disney Days. Feel free to dress up in costume, order bites from a food truck, and nosh down on free pizza and drinks while waiting for your turn with the needle. If you've ever wished upon a star for a tramp stamp of Tinker Bell above your butt crack, dreams really can come true.  
Cost: $20 per tattoo with a minimum of two (cost is free to back out at the last minute)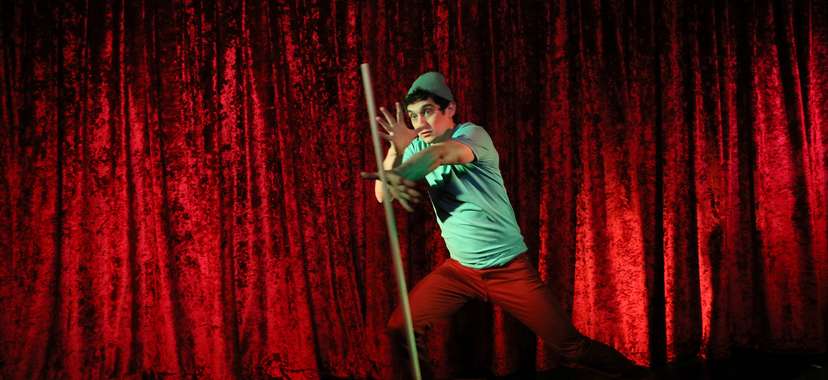 Saturday, January 19
Bally's
With Criss Angel coming to Planet Hollywood for a new residency, it didn't really make sense for the resort to have two magic shows. No worries. Xavier Mortimer's Magical Dream is moving down the Strip to the Windows Showroom at Bally's -- a larger space that will better showcase the quirky personality and inventive illusions of the former Cirque performer.
Cost: Tickets begin at $49
Saturday, January 19
Downtown
As part of the month-long Veganuary celebration of animal-free dining, Vegans Baby is organizing a Downtown pizza tour. Participants meet at 2pm at the Plaza's Pop Up Pizza and from there, will enjoy bites at different pizza shops in the area with no meat or dairy to worry about. Price includes a beer from local brewery Crafthaus.
Cost: $22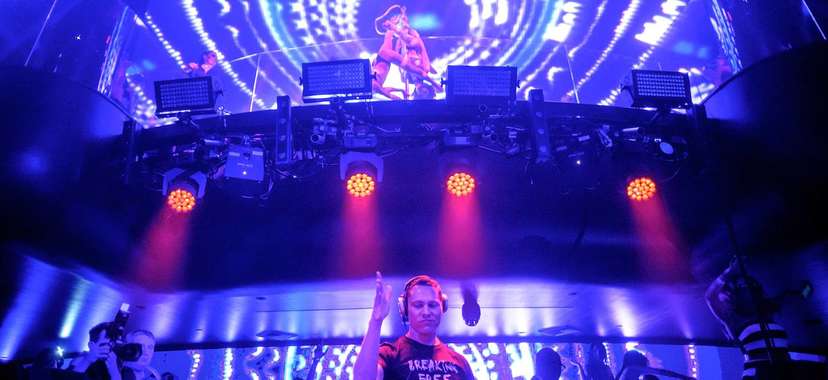 Saturday, January 19
Caesars Palace
When in Vegas, Tiesto usually plays Hakkasan Nightclub, but for his birthday weekend, the DJ is switching up venues and playing a rare gig at Omnia -- complete with dancing chandelier, high-tech sound system, and breezy outdoor patio. He's thrown his name behind Beau Joie Champagne as the brand's official global creative director, so expect plenty of bubbly to be splashed around during the night-long celebration.
Cost: Tickets begin at $25
Saturday-Sunday, January 19-20
Park MGM
Lady Gaga's Enigma residency debuted over New Year's Eve weekend at the Park Theater, making national headlines and giving everyone something to talk about. The show's futuristic "Are we in a simulation?" storyline contains dialogue and drama not quite suited for someone about to get nominated for an Oscar, but the giant Transformer-style robot is one of the coolest production effects you'll see on a Vegas stage. The real magic happens when Gaga stops worrying about choreography and takes a seat at the piano and just slays it. See for yourself when the residency returns from a short break this weekend. In a fun twist, the singer is debuting the first of her sporadic Jazz & Piano shows on Sunday, which should be a more intimate alternative to Enigma and a showcase for her powerhouse vocals.   
Cost: Tickets begin at $142
Sunday, January 20
Downtown
Secret Burger is a new concept in Las Vegas that enlists restaurants around town to put together a special off-menu dish for one day only. Only 50 are served and can only be purchased in advance on secretburger.com. No walk-in orders allowed. The Kitchen at Atomic is having an especially fun time with its recipe: a nine-inch wagyu brisket and bone marrow pie. A rundown of other upcoming dates and participating restaurants can be found here.  
Cost: $45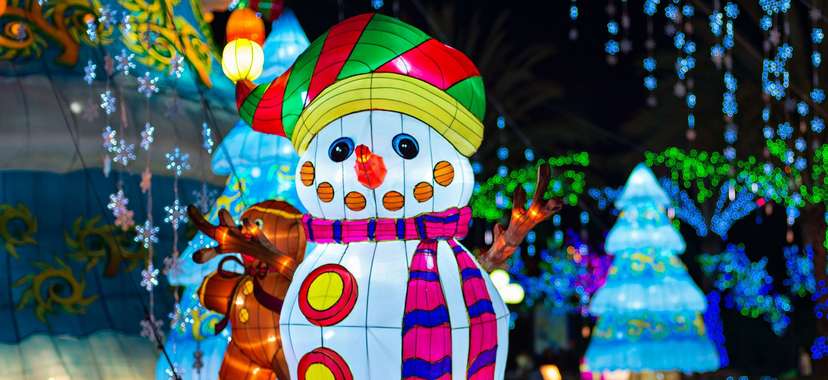 Monday, January 21
The Rio
It's the last night to check out Global Winter Wonderland at the Rio. Part colorful lantern festival, part state fair, this outdoor attraction was a welcome sight during the winter season -- and an impressive temporary landmark for those driving by on Interstate 15. So if you haven't made a point to check out the 15-acre spectacle, now's the time to give it a shot. Bring the kids. Or leave 'em at home and enjoy the wine booth.  
Cost: Tickets begin at $21
Monday, January 21
Downtown
The 37th annual Dr. Martin Luther King, Jr. Parade starts in Downtown Vegas at 10am, one of hundreds of national celebrations of the legacy of the legendary civil rights leader. In Vegas, the parade is part of King Week, a full week of activities and events honoring that legacy.
Cost: Free
Wednesday, January 23
The Palms
If you survive the weekend with your appetite intact, stop by Vetri Cucina -- one of our favorite new restaurants of 2018 -- for a special one-night-only pop-up dinner by guest chef Fred Morin of Montreal's Joe Beef. Rumor has it the Fertitta family wanted a version of the unconventional restaurant, which counts microwaved foie gras among its dishes, at the newly revamped Palms but were turned down. This dinner could be the next-best thing -- at least in Vegas. Seatings begin at 5:30pm.
Cost: $150 (includes a copy of "Joe Beef: Surviving the Apocalypse" cookbook)
Sign up here for our daily Vegas email and be the first to get all the food/drink/fun in town.