The holidays have officially arrived in LA -- of course, now said holidays seem to start the literal second Halloween ends, but that's neither here nor there. Whether that fills your heart with joy or dread (or both), you'll still need to figure out what to do with yourself over the next month. Fortunately, we've eliminated the guesswork and put together a holiday itinerary that'll give you the social safety net you've been hoping for. From shot skis and spirited caroling to the infamous SantaCon, here are LA's essential winter-themed events to warm your Grinchy heart.
November 9 - January 12
The Arboretum, Arcadia
A lantern art festival for the ages, Moonlight Forest transforms the Arboretum into a full-fledged winter spectacle. With fun art, food trucks (still TBA), and booze, it definitely has the potential for a date night grand slam.
Cost: $25 weekday; $28 weekend
November 14 - January 20
Pershing Square
DJ-led skate sessions, gay skate nights, and curling lessons set the scene at this outdoor ice rink smack in the middle of DTLA. It might even trick you into thinking we live in a city where winter is actually a thing.
Cost: $5
November 15 - January 5
Griffith Park
LA Zoo Lights is back again, and the iconic Griffith Park staple will be rolling out even more animal-inspired lights and displays. Self-guided tours, water shows, and an enormous illuminated storybook pop-up set the scene this year, so get over there and ring in the season in LA Zoo fashion.
Cost: $11-21.95
November 15 - January 6
Disneyland
The annual Christmas Fantasy Parade is always a monster of Disney-sized proportions, but since it's only an hour away it's kind of a no-brainer. Pro tip: this is a great time to explore Galaxy's Edge, if you haven't gotten a chance to get over there yet.
Cost: Free… once you're in the park (day passes can reach up to $150)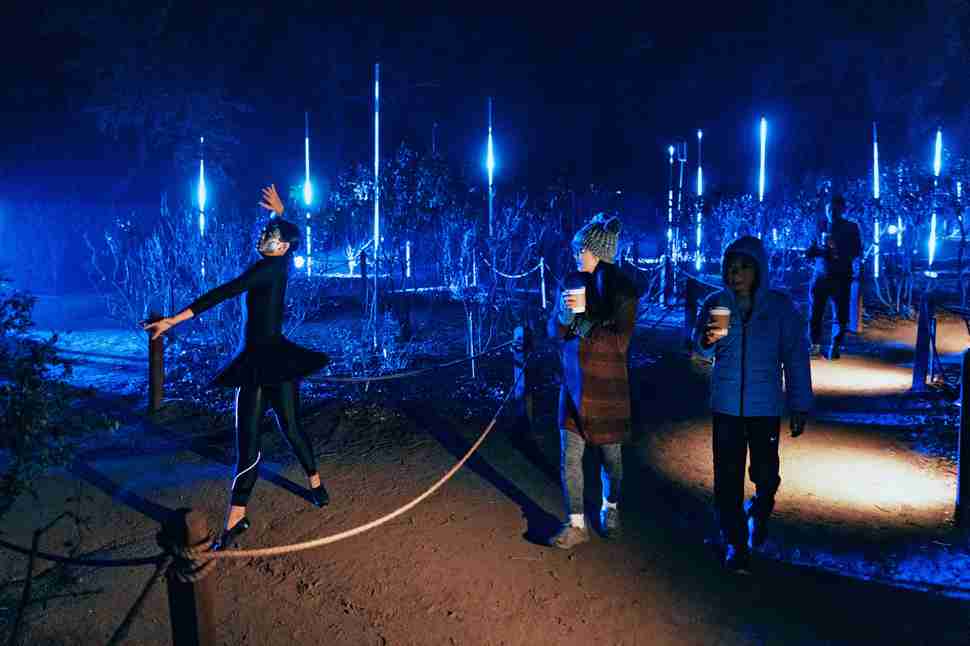 November 17 - January 5
La Cañada
The beloved Descanso Gardens is once again bringing back their Forest of Light display for a mile-long walk through an always-impressive set of light displays (some of which are interactive). There will be two lounges set up along the way too, so make sure to get your food and drink on (and for a sit-down option, Maple is right next door).
Cost: $30
November 27 - December 29
Wallis Annenberg Center for the Performing Arts
You love Love Actually. We love Love Actually. The whole damn world loves Love Actually. Embrace that love with the return of the 15-piece orchestra musical based on the movie, and you'll see… love actually is all around.
Cost: $45-90
November 28
DTLA
The Thanksgiving tradition is back again, supporting, as always The Midnight Mission. Participate in either the 5k or the 10k (kids can do a 1k), pop on some turkey apparel, and run for a great cause. 
Cost: $49-74
November 29 - January 1
The Queen Mary, Long Beach
Consistently one of the best family-friendly options during the holidays, the iconic Long Beach ship will be decked out with all the festive favorites once again for their annual holiday party. That means ice skating, twinkling lights, live music, food & drink, family activities, and a whole lot more.
Cost: $29-65
Tuesdays and Thursdays, December 3 - 26
Marina del Rey Hotel
SALT Restaurant + Bar is always pretty much a lock for killer seasonal cocktails, and during their Merry Time on the Marina event, you'll be able to taste, sip and participate in the making of SALT's newest seasonal beverages. Happy holidays indeed.
Cost: Free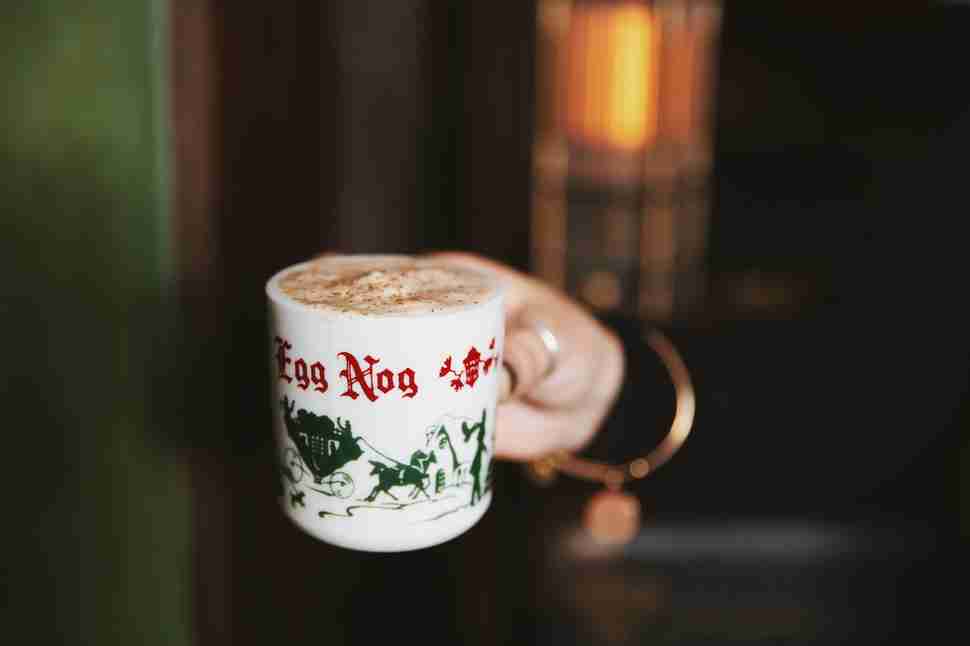 December 6 - 31
Arts District
If there's an LA bar that does a more consistently fun Christmas experience than Here & Now, we don't know what it is. The hidden-in-plain-sight Arts District cocktail spot (which also boasts one of the city's best and most slept-on burgers) will be firing up its annual "Blitzen" event, which means fake snow, themed cocktails & food, Manischewitz pong, shot skis, pajama parties, drag queen bingo, and more.
Cost: No cover
December 7
Start location announced 12/6
Look: SantaCon is a huge nightmare. The streets are filled with stumbling Santas at every corner, most of them far too merry, and you've probably sworn never to be one of those stumbling santas. But is there a part of you who wants to be one of those stumbling Santas? Yes. Yes there is.
Cost: $Free
December 7
The Phoenix Club, Anaheim
Any beer fest that takes place at the Phoenix Club is a beer fest that you want to be a part of -- especially one with more than 100 Southern California craft beers on offer. So much of LA's best beer is brewed in Anaheim (like Noble Ale Works, Bottle Logic, and so many more), making this an absolute must-do for any beerhead.
Cost: $55
December 7 and 14
Disney Hall, DTLA
Are you the one in your friend group who just can't get enough Christmas Carols? Big news: anybody who pretends to hate 'em also secretly loves 'em, and probably also wants to get tickets to the Festival of Carols (led this year by Eric Whitacre), where over 100 classically trained carolers will be hitting you with the good stuff.
Cost: $29-119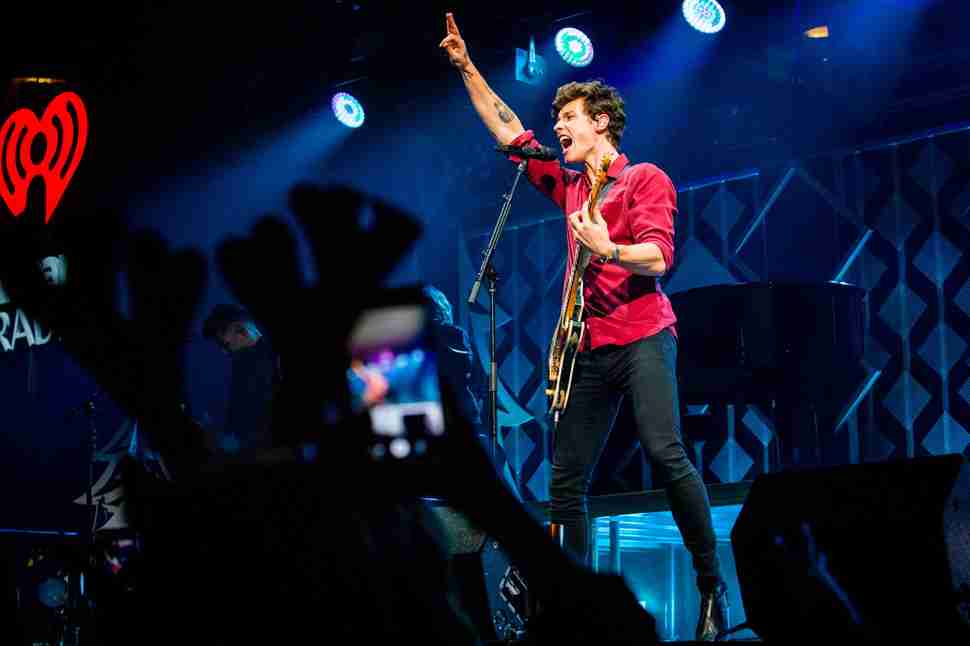 December 13
The Forum, Inglewood
iHeartRadio's gigantic holiday concert is looking huge this year, with artists like Taylor Swift, the Jonas Brothers, and our one true queen Lizzo topping the bill. Pop music and Christmas are colliding in a big way here, so grab tickets while they're still available.
Cost: $140-750
December 14
Santa Monica
If you're looking to crawl your way through the holidays (and you're not alone there), a good place to start is the Santa (heh) Monica Pub Crawl. You'll have four crawlable routes, so choose wisely -- though if you want our advice, hit the Pier route since the bars are bigger and you'll have an easier time getting a drink. Also, please don't forget to eat. Please.
Cost: $10-25
December 18 - 22
Newport Beach
It's the 111th annual Newport Beach Boat Parade, which means that not only is the event same age as Bilbo Baggins, but also over a million viewers will be posting up to check out the boats, yachts, and canoes (many of them sporting over half a million bucks in Christmas decorations). Rich people. Bless their hearts.
Cost: Free
December 24
Dorothy Chandler Pavilion, Downtown
Bands, choirs, and dance companies will be spreading the cheer during this free, three-hour Christmas Eve show. It's A+ family time, to counteract the booze-soaked debauchery you've filled the rest of your season with.
Cost: Free
Until December 30
Tres by José Andrés
The classic holiday tradition is getting a heavy injection of José Andrés at Tres' Holiday Tea. Offered every weekend between 3-5pm for the rest of the year, you can cozy up to some caviar steamed buns, smoked salmon sandwiches, pastries, sweets, and all the goodies that make afternoon tea so great. Except, you know, with that José Andrés flair.
Cost: $65
Bid 2019 Goodbye on New Year's Eve
December 31
All over LA
There's always so much to do in LA for New Years, so if you haven't made plans yet, don't fret. Grand Park's NYE celebration is always a ton of fun, and remains the most family-friendly since it's completely dry. For a less dry option, consider one of the many all-inclusive parties around town (like the ones from Skybar at the Mondrian or All Access Party Pass). Maybe you want to dress up like you're from the '20s? Give Prohibition NYE a look. Had so much fun at the Santa Monica Pub Crawl that you're itching to do it again? Just do it again. 
Cost: Varies by event
Sign up here for our daily LA email and be the first to get all the food/drink/fun Los Angeles has to offer.